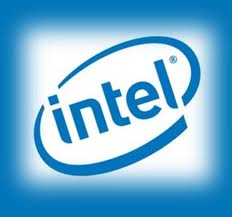 When it comes to technology bellwethers with relatively unimpressive growth over the past decade I have always looked at two names that fit that category, Microsoft (NASDAQ:MSFT) and Cisco (NASDAQ:CSCO). While those two names continue to sit at the top of the most anticipated turnarounds in 2012, there is yet another name that I have overlooked that I have not quite figured out, Intel (NASDAQ:INTC). As with Microsoft and Cisco, Intel has demonstrated little to no growth for over 10 years while still maintaining its bellwether status. If that is not a contradiction, I don't know what is.
While it is true that competition from Apple-related (NASDAQ:AAPL) devices such as tablets, smartphones and specifically from direct threats such as ARM Holdings (NASDAQ:ARMH) have brought investors some legitimate concerns, but Intel is not as terribly behind the times as some Wall Street analyst believe. I am one that still believes in this microprocessor pioneer and "death of the PC" or not I have reason to believe that the company is yet relevant and will continue to prove why it belongs amongst the ranks of the elite.
Its recent quarter
The company reported 6 percent increase in profits in its last quarter while analysts had expected the company to fall short of that mark. The remarkable feat is that it did this as hard-drive shortages held back PC were said to have hurt PC manufacturers such as Dell (DELL) and Hewlett-Packard (NYSE:HPQ). The latest results were at the high end of Intel's mid-quarter forecast range where its Q4 net income arrived at $3.36 billion, or 64 cents per share, up from $3.18 billion, or 56 cents per share, a year earlier.
Excluding some one-time charges related to acquisitions, the company earned 68 cents per share, beating the 61-cent estimate of analysts polled by FactSet. Revenue rose 21 percent to $13.9 billion from $11.5 billion. Analysts were expecting $13.7 billion. For the full year, Intel had net income $12.9 billion on $54 billion in revenue. That was up from $11.5 billion on $43.6 billion in revenue in 2010. The company's annual revenue grew 15 percent from 2010 when excluding its acquisition of security software maker McAfee last year. The company says it expects between $12.3 billion and $13.3 billion in first-quarter revenue, straddling the analyst forecast of $12.8 billion.
Moving forward
As good as the numbers were, I did notice that revenue for the quarter was slightly down, 2 percent sequentially, but significantly better than the year ago period. Growth in the core PC business fell 4% sequentially, but as it reported, it was tough to not expect that the Thailand flood would have some adverse effects on its performance. But overall, its report was broadly better than what Wall Street had been expecting. On the positive side, the company saw an increase in its software and services business - to the tune of 7 percent growth in revenue. This has to be a welcome signal for investors that, although competitive threats abound, the company has other streams of revenue to offset any share losses in its chip business.
Another encouraging sign for investors is that growing Internet use is driving demand for servers, where Intel processors are now the No. 1 choice as well. The company also is ready to launch one of the biggest marketing campaigns that it has endeavored since 2003 - one that will promote "ultrabooks," which are thin, light and powerful laptops that are not that far from Apple's popular MacBook Air. This is something that the company has always encouraged its PC partners to build and it appears that they have finally obliged. But the question is, will this be enough to fight off continued threats from Texas Instruments (NYSE:TXN), Qualcomm (NASDAQ:QCOM), Nvidia (NASDAQ:NVDA) and others who appear to have advanced footing in cell phone chips technology?
Summary
It is hard for me to want to write off Intel at this point - even as sexier chip names like Qualcomm and Texas Instruments move to the forefront of the mobile race. But it is clear that the company is not yet ready to make it a foregone conclusion that the race is over. As with anything worth pursuing, for investors, patience is going to be required here before the company can show significant strides in its attempt to secure market share in the mobile market. But the company has ample resources to devote to this market and establish its own standing and prove that it can be relevant. It also helps that the company pays a handsome dividend for those willing to wait to be proven right.