David Nierenberg is the founder of D3 Funds. The Fund focuses on companies with market caps below $1.5 billion. This strategy gives them access to upper management, through "friendly" activism or more "aggressive" activism if necessary. Also, many of the companies below $1.5 billion in market cap are neglected by analysts and less liquid, giving the fund an advantage over the market. The Fund's ideal value scenario is a (1) 15% grower, (2) cash on the balance sheet, (3) misunderstood by analysts and investors, and (4) bought at P/E of at most 8.
He is the graduate of Yale College and Yale Law School, and he serves on the Washington State Investment Board, which manages $80 billion of public employee retirement funds.
Here are three companies from Nierenberg's portfolio that we find interesting at current levels:
Flotek Industries (NYSE:FTK)
The company is a mainly a supplier of chemical additives to the global oil and gas industry. The company also offers additional oilfield service operations for oil and gas companies. What makes Flotek so interesting is its proprietary product called Complex Nano Fluid (CnF). The product has been proven very effective in increasing the productivity of shale oil and gas wells.
The company's shares are down 59% over the past 12 months and trade at $6.91per share (near 52-week lows). Shares could get interesting with a stabilization (or increase) in commodity prices and more and more companies use Flotek proprietary product to increase well productivity.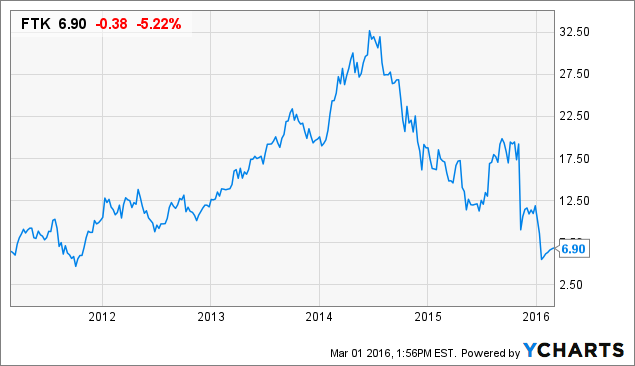 Rosetta Stone (NYSE:RST)
Rosetta Stone is a technology-based language-learning solution company that has made news of late with numerous activist investors filing 13Ds in hopes of turning around the business (Roumell, Nierenberg, and Osmiium).
Since the ousting of former CEO, Stephen Swad, the new interim CEO, John Hass has made tremendous strides to stabilize the business and provide for the right growth plan going forward as they invest in segments that can provide better ROI. The company is focusing its strategy and resources towards the Global Enterprise and Education part of the business.
The current share price clearly reflects investor concern with the company. There are numerous potential positive developments, and the company has plenty of time on its hand, as it has no debt and $1.62 per share in cash. There appears to be a mispricing in this security with the optionality for an operational turnaround if management is able to right the ship. The company's shares are down 19% over the past 12 months and trade at just $8.35 per share.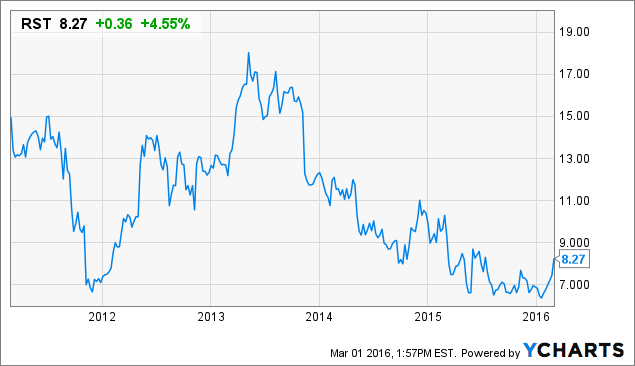 Geospace Technologies (NASDAQ:GEOS)
Geospace is a leading designer and manufacturer of seismic equipment for oil and gas exploration and exploitation. The company has a proven track records of differentiated technology innovation and has a fortress-like balance sheet. Management estimates that the business will be cash flow positive in 2016, which gives investors a company trading below tangible book value and generates positive cash flow.
AGAIN...The company has zero long-term debt and trades at 53% of its tangible book value, yet shares are down almost 40% over the past 12 months and trade at $12.28 per share (near 52-week lows). To say shares are undervalued at current levels would be an understatement.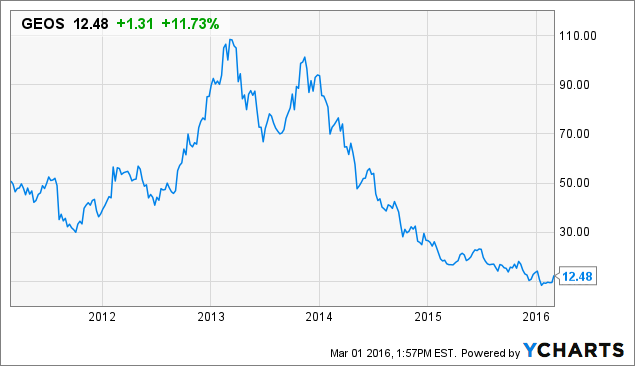 Disclosure: I/we have no positions in any stocks mentioned, but may initiate a long position in GEOS over the next 72 hours.
I wrote this article myself, and it expresses my own opinions. I am not receiving compensation for it (other than from Seeking Alpha). I have no business relationship with any company whose stock is mentioned in this article.