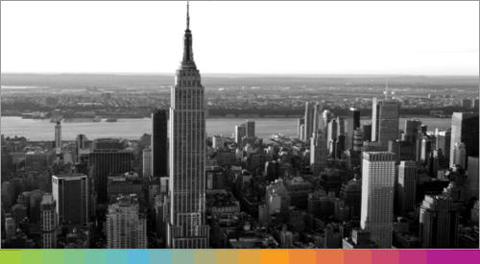 How would you like to own a piece of one of the most iconic and best known buildings in America? Not only did it have a leading role in the movie, "When Harry Met Sally," but who could forget the 1933 movie "King Kong" where the giant ape climbs up the side of the Empire State Building?
ESB Trust (ESB) - a real estate investment trust (REIT) that owns the Empire State Building and other properties in New York, and Connecticut, announced its initial public offering (IPO) with the intent to raise $1 billion to cover the IPO expenses, pay investors, repay loans, and fund future acquisitions.
Owning a piece of such a storied landmark is sure to tug at the nostalgic heartstrings of hard core New Yorkers, movie fanatics, and architectural students but what about investors who know that romantic stories don't necessarily mean profits? Is ESB a good place to put your money?
REITS
ESB isn't exactly a stock. ESB is a real estate investment trust or REIT. A REIT enjoys certain tax advantages in exchange for returning 90% of its earning to shareholders in the form of a dividend. These proceeds are generated from the direct operation of the properties primarily in the form of rent payments from tenants. Because of the tax advantages, REITS often generate hefty dividends - sometimes 7%-10% or more.
Real estate investment trusts are currently a favorite among investors. REITs and REIT ETFs significantly outperformed the S&P 500 (NYSEARCA:SPY) in 2011, and this trend shows no sign of slowing given the improving landscape of the commercial real estate market. At the end of 2011, the vacancy rate among New York offices stood at 10.6%, higher than the 2007 average of 6%, but lower than the recent high of 13%.
Since a REIT is only as good as the performance of the properties it owns, an investor should always evaluate a REIT's holdings. In the case of ESB, not only does it have a very small portfolio of properties compared with other REITs sometimes as much as 20 times ESB's size, ESB's 12 properties are in one geographic area. The small size and relatively non-diversified holdings gives this IPO the potential to be more volatile than other REITs.
The IPO
Many investors make it a rule to not invest in IPOs given the heightened volatility that seems to follow early trade. If recent IPOs are any indication, the performance of the issue on the first day comes with a lot of unknowns. Recent IPOs have as much as doubled in value on the first day only to give up most of that ground in the days to come as traders flip the stock for a quick profit.
REIT IPOs specifically have recently struggled at the opening bell, so investors should not be looking at this IPO for quick gains, but rather as part of a broader long-term strategy.
Closer Look at ESB
According to SEC filings, the Empire State Building is currently 99% full-up from 69% a few years prior. Indeed, the Financial Times recently noted that trophy properties such as this have shown resilient rental rate growth and New York commercial rentals were up nicely last year. In addition, the building is a tourist mecca, helping drive revenue from entrance fees and other tourist charges.
But investors looking to dive deeper should also evaluate the track record of management and their ability to weather the ups and downs of the property market. By all accounts, the Malkins - who own the property and who will run ESB with Anthony Malkin at the helm - have a good track record, but when investing in a REIT as non-diversified as ESB, it's a good practice for investors to conduct their own due diligence before committing funds.
REITs In Your Portfolio
REITs bring a well-established element of diversification to your portfolio, which shouldn't be overlooked. They are non-correlated with the S&P 500 (the leading indicator of large-cap U.S. equities) and significantly outperformed the S&P 500 last year. Many experts therefore recommend you hold around 5-7% in your portfolio, but the precise allocation should be driven by your investment goals. Your circumstances may justify a holding of up to 20% real estate. On the other hand, if you already have a big exposure to real estate, perhaps another REIT holding is not for you at all.
Real estate is a current favorite of long-term value investors looking to purchase at firestorm prices and hold for a long period of time, and although REITs may have seen a large appreciation in price over the past year, a long-term approach to REITs is the best strategy.
Finally, because REITs pay out hefty dividends, it is advisable to keep real estate investment trusts in tax advantaged accounts like a traditional IRA where the earned dividends aren't taxed until distributions begin. This allows the income to compound more efficiently than it would if it were taxed in a traditional brokerage account.
Bottom Line
Much like Coca-Cola (NYSE:KO), Disney (NYSE:DIS), and other popular companies, the Empire state Building IPO is sure to generate interest from those who want to own a piece of one of the most famous buildings in the world but investors looking to generate impressive gains should tread carefully due to the small size and potential volatility of such a non-diversified REIT.
Disclosure:
I have no positions in any stocks mentioned, and no plans to initiate any positions within the next 72 hours.