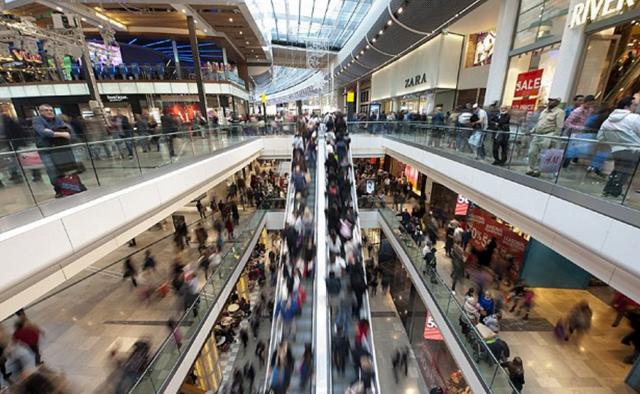 One of the investment stories of the year so far has been the resurgence of America's department stores. Having been down in the doldrums for so long, they came back with an almighty bang in 2016 and are flying high once again. In doing so J.C. Penney (NYSE:JCP), Macy's (NYSE:M), and Nordstrom (NYSE:JWN) have all put on the double-digit returns this year, much to the delight of their shareholders.
J.C. Penney posted very encouraging same store sales. As you can see on the graphic below, after a disastrous 2013 the company has now produced six consecutive quarters of earnings growth. It would have been eight but for the flat quarter in the third quarter of 2014.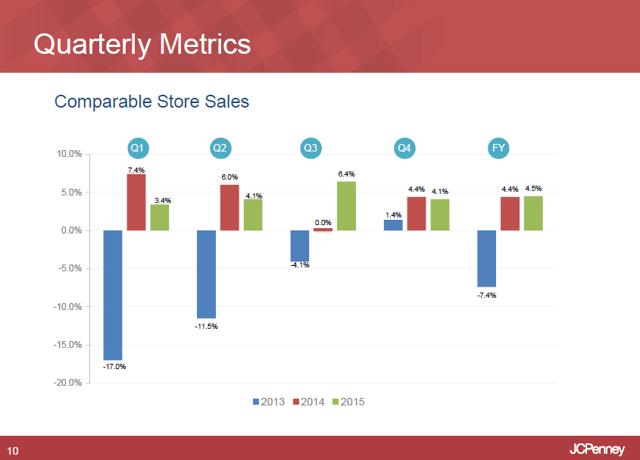 Sourced from JCPenney company presentation
This is marked improved from just four years ago when the company's sales declined by around $4 billion thanks in part to a poor choice of strategy. The company tried to become trendier, but it failed miserably. So what caused the better performance? Well, in a statement its CEO Marvin Ellison said: "Our focus on private brands, omni-channel and revenue per customer is clearly resonating as we continue to win market share in a competitive environment."
There is more to it, of course. Better inventory management is key to any retailer. J.C. Penney has definitely improved on that, as has Macy's. As you can see below there had been a strong downward trend on inventory turnover, but that has lifted back up in the last 12 months.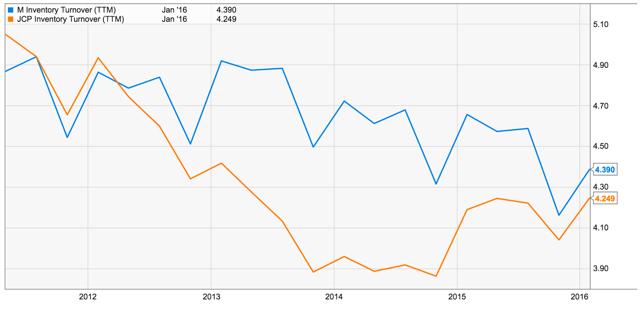 Sourced from Ycharts
Now, personally, we see J.C. Penney as a touch expensive now. The same applies for Macy's. So this got us thinking about other retailers around the world, and so we took a closer look at department stores in the United Kingdom.
Over in the United Kingdom Debenhams plc ADR (OTCPK:DBHSY), Dickson Concepts International Ltd. (OTCPK:DCOHF), and Marks & Spencer Group (OTCQX:MAKSY) are still lagging behind their American counterparts. But we think this could change.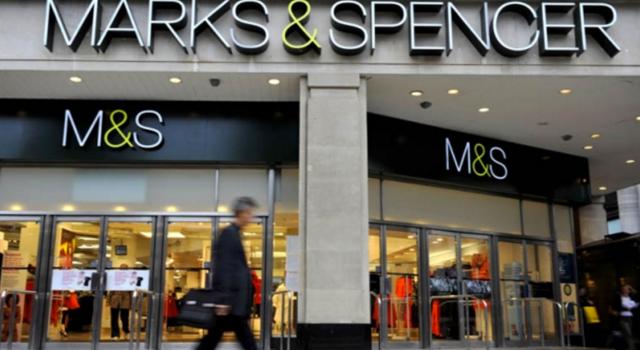 Our personal favorite in the United Kingdom is Debenhams. On sight visits we've been very impressed with the service, pricing, and product assortment. Marks & Spencer has been almost as impressive. It still has some work to do in order to change its fortunes in the struggling general merchandise segment. This segment saw sales drop 5.8 percent in the last quarter, but we are optimistic management will turn this around now. We are excited by its international expansion plans, as well as the omni-channel strategy mirroring that of J.C. Penney. We expect earnings to ramp up for the full year, and come in around 9 percent higher year over year. This could cause the shares to catapult higher.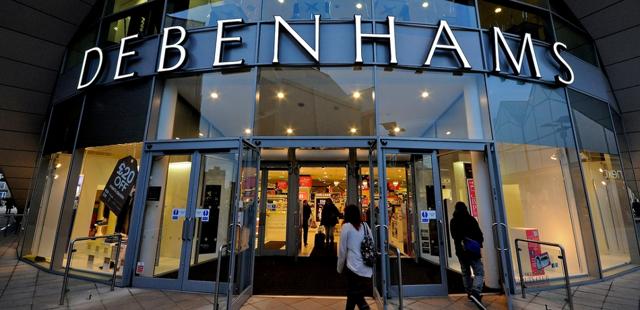 Like many large retailers, Debenhams has struggled to adapt to the changes in consumer habits in the UK, on top of slowing consumer spending. With wage growth being less than inflation, essentially the average British worker had been earning less than they did year over year. Debenhams, being at the mid-range price point, has been one of the stores to come under pressure as consumers tighten their purse strings. This led to heavy discounting, and we are all too familiar with the effects on margin that this behavior has. Lo and behold, profitability was reduced significantly.
The company has been quick to fix this and we've been impressed with what we've seen. As we said, the product assortment was great, there was little discounting, and a store with lots of foot-traffic. We see increases in consumer spending having a positive effect on the company's prospects and expect to see the share price increase dramatically in the future.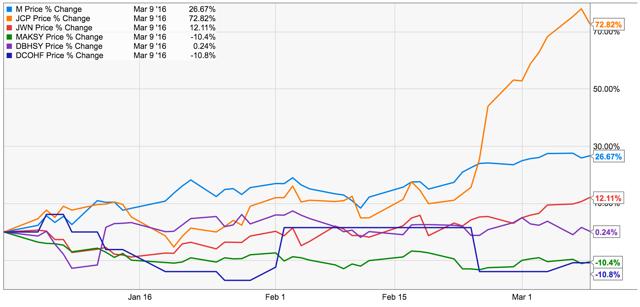 Sourced from Ycharts
As you can see on the chart above, the performance of their shares have fallen behind their U.S. rivals. We expect this to change in the next few months as things pick up. There has also been a lot of negative sentiment about what would happen to these companies in the event of a Brexit. The answer to this is that nobody quite knows. Many presume it will be bad for the industry, and it is because of this we feel the shares have been held down. We have spoken at length about how we don't believe the Brexit will occur, and thus we expect the shares to bounce on the news.
We feel now would be a great time to invest in both Marks & Spencer and Debenhams.
Disclosure: I am/we are long MAKSY, DBHSY.
I wrote this article myself, and it expresses my own opinions. I am not receiving compensation for it (other than from Seeking Alpha). I have no business relationship with any company whose stock is mentioned in this article.
Editor's Note: This article covers one or more stocks trading at less than $1 per share and/or with less than a $100 million market cap. Please be aware of the risks associated with these stocks.