There has been much debate on Seeking Alpha about Tesla Motors' (NASDAQ:TSLA) annual report and some related accounting issues (see Paulo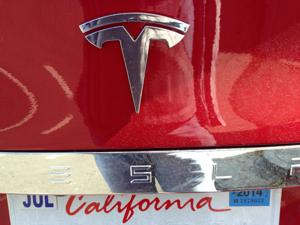 Santos's Tesla: The Supercharger Mystery from Thursday and Montana Skeptic's Tesla's Annual Report: Look What Got Left Behind from March 3). One of the main problems was a questionable valuation of the company's Supercharger network, which I tried to examine. Late Friday, the company admitted a mistake, but in doing so, management might have made things even worse.
On Friday evening, Tesla filed an 8-K detailing the following in regards to its 10-K filing. I've added some bold for emphasis:
An immaterial error that overstated the cost and resulting net book value of the Supercharger network was included in Tesla Motors, Inc.'s Annual Report on Form 10-K for the fiscal year ended December 31, 2015 (the "Form 10-K"). In Item 7, Management's Discussion and Analysis of Financial Condition and Results of Operation-Management Opportunities, Challenges and Risks-Trends in Cash Flow, Capital Expenditures and Operating Expenses, the net book value of the Supercharger network as of December 31, 2015 should have been stated as $166.6 million.

This error was limited to the section of the Form 10-K referenced above, and did not impact the consolidated financial statements or the notes included in Item 8, Financial Statements and Supplementary Data. Management has determined this error to be immaterial.
If this was an honest mistake, okay, that is one thing. Perhaps we could have heard something along those lines. However, the size of the error was $172.6 million. Not only is that amount of money fairly material to most, but the size of the error was larger than the new book value of the Supercharger network! How can you say something is immaterial in that case?
Another problem I have with this is that Tesla's management obviously did not want this to gain much attention. After all of the discussion on Seeking Alpha regarding the issue, look when the 8-K was filed - after 5 pm on Friday. If you are looking to bury news, especially if it is bad, after the close on Friday usually is a good time to do so. Again, if this was an honest mistake, management could have just said so at any time during the week, but they didn't.
This is a company whose management has been questioned several times before, and don't forget that this mistake was made under a new CFO. Last year, I took a look at a number of statements that Tesla's management has made that turned out to be false. The company was overly optimistic in regards to 2014 and 2015 deliveries, and it has already taken down its 2016 forecast a little. Additionally, statements about cash flow and raising funds have proven to be quite false.
So while we finally have an answer to our question about the value of the Supercharger network, Tesla's management gave us another reason to question its credibility. Not only did the company try to bury the news late on a Friday, but it called the error immaterial, despite the fact that the size of the error was larger than the new book value. As management continues to make more and more mistakes, investors have to wonder what the next folly will be.
Disclosure: I/we have no positions in any stocks mentioned, and no plans to initiate any positions within the next 72 hours.
I wrote this article myself, and it expresses my own opinions. I am not receiving compensation for it (other than from Seeking Alpha). I have no business relationship with any company whose stock is mentioned in this article.
Additional disclosure: Investors are always reminded that before making any investment, you should do your own proper due diligence on any name directly or indirectly mentioned in this article. Investors should also consider seeking advice from a broker or financial adviser before making any investment decisions. Any material in this article should be considered general information, and not relied on as a formal investment recommendation.