Tortoise Capital's Managing Director and Portfolio Manager Brian Kessens was the keynote speaker at Capital Link's recent MLP Investing Forum Conference in New York City. Here are excerpts from Brian's presentation. Today we will publish Part 1 in this two-part series.
As I think about the current state of the MLP sector, and particularly where we've been recently, I'm reminded of what an executive who has been through multiple energy cycles recently said, "People call this a cycle, I call it pure hell." I think that about sums it up.
For those who have been in the industry since the 1970s, this downturn is arguably the worst, with only the trough seen in 1986 remotely comparable. Yet, I think market participants will look back on the existing period of capitulation and recognize the opportunity that was at hand.
It doesn't seem like too long ago when we were touting energy independence, high energy employment, and an energy transformation on par with how Michelangelo and da Vinci transformed renaissance Italy. So how did we get here exactly?
Game-Changing Technology
It is clear that technology, in the form of horizontal drilling and hydraulic fracturing, a vision of the late Aubrey McClendon, has been a game changer for US energy production. Some say Silicon Valley is at the heart of new technology - I'd argue the advancements made in the energy industry have been even more dramatic. We can now geo-steer well bore-heads, through 10,000 feet of hard, unseen rock, to within several feet of an identified target. We are using one ton of sand for each lateral foot that is fractured, and we are now drilling up to six shale rock layers from a single drill site. That's simply amazing, in my mind.
Because of these technologies, producers are touching more shale surface area, enabling them to access more hydrocarbon reserves than ever before. Consider that producing 500,000 barrels of recoverable reserves per well used to be "outstanding". Now, producing one million barrels is the norm.
Furthermore, producers are now able to drill and complete wells with service costs that are lower by 30%. Production that was economic at $90 per barrel two years ago, is now economic at $45 per barrel.
Significant Increases in Energy Production
U.S. energy production has arguably been too successful. Just since 2008:
Natural gas production is higher by 34%. Specific to the Northeast, the Marcellus and Utica shales represented virtually zero production in 2008. These shale regions now produce over 20 Bcf/d alone, or over one quarter of all U.S production.
Crude oil production is higher by 84%. This production has been led by the Permian basin in West Texas, an area that has been producing oil since early in the last century and thought to be in perpetual decline 10 years ago. Today, production tops 2 million bpd.
Natural gas liquids production, that of ethane, propane, butane, is up even more at 89%.
And finally, pipeline companies have built significant infrastructure to support all of this increased production. For example, over the last five years, 50 crude oil projects representing $30 billion of capital were constructed to get the increased production to market. And an even greater amount has been invested in the Northeast to transport increased production of natural gas to the New England states, the Southeast, and even to our northern neighbor, Canada.
Sector Headwinds
That's where we've been. Where are we now?
Demand has not kept up with this 'all too successful' supply. It takes 5-10 years for an end user to change its fixed capital investments to utilize these lower cost, abundant energies. That's why industry veterans measure energy progress by the decade and not the news cycle.
The supply overhang has now resulted in ultra low commodity prices that if continued will likely result in an infinitely distressed producer industry. This unhealthy producer environment gives pipeline investors significant pause for a couple of reasons.
First, the pipeline industry built a network for increasing hydrocarbon production. If producers are unable to grow production due to strapped balance sheets, we'll have over capacity in pipeline infrastructure. Long term contacts currently offer substantial protection, yet we expect contracts will not be renewed upon expiration if the current environment persists. Consequently, we expect to see some project deferrals or rationalization to better align midstream capital commitments with production.
Second, there is greater uncertainty about committed cash flows from a potentially bankrupt producer. Yet even in a bankruptcy scenario, we think it likely a midstream operator continues to receive payment because it remains economical to continue production (with cash costs at $20 per barrel), and the majority of pipeline contracts offer a fair and justifiable return.
In a bankrupt scenario, we think a pipeline is better positioned if it is a gathering pipeline - being closer to the wellhead without direct competition. In our view, a bankruptcy judge is likely to deem these companies critical vendors.
Bigger picture though, realize the vast majority of production derives from investment grade companies. We estimate that about one million bpd of oil production come from non-investment grade companies versus total production of about nine million bpd.
And if the recent $8 billion of successful producer equity offerings indicates anything, it is that balance sheets are only getting healthier - bankruptcies are largely the exception.
Furthermore, many pipelines are demand pull pipelines with high quality utility and refining customers. Nonetheless an infinitely distressed producer sector is the current backdrop for the unit prices of MLP stocks. This is resulting in more challenging capital access and a higher cost of capital for MLPs
Distribution growth is lower as projects that do get financed are less accretive and other projects are deferred or cancelled. This is a negative feedback loop that has been acute through the down-cycle.
Reasons for Optimism
In our view, two themes worth highlighting include the significant demand investment by end-users and the U.S. is now able to export all hydrocarbons.
First, we have significant visibility to increased natural gas demand over the next several years.
Last week, Cheniere exported LNG to Brazil, the first US LNG export ever. They indicated they expect U.S. LNG, priced off of domestic natural gas, to be the lowest cost provider to the world.
Other exporting nations like Russia are taking note. Given that, and looking forward, in the U.S., a new LNG train is projected to come on-line, on average, every quarter through 2019.
By the end of the decade, we expect the U.S. will be able to export between 8-10 Bcf/d of LNG or around 10% of expected US natural gas production. Yet exports are not just through LNG. The U.S. will also be able to export natural gas via pipeline to Mexico.
Last week I attended the energy industry's CERA conference in Houston where Mexican President Nieto spoke. He went to great lengths to emphasize Mexico's growing demand for natural gas. Mexico is building nine natural gas fired power generation facilities and 25 natural gas pipelines. It is expected to double U.S. natural gas imports from 3 Bcf/d to 6 Bcf/d by decade's end.
Also notable, significant coal fired power plant retirements coupled with replacement by natural gas generation is likely to result in 5 Bcf/d of increased demand. The Clean Power Plan potentially adds even more. Increased Gulf Coast industrial activity can add another 5 Bcf/d.
In total, that amounts to over 20 Bcf/d of incremental natural gas demand by 2020 or about the amount of current production in the Marcellus shale.
Regarding natural gas liquids, seven new petrochemical facilities in the U.S. are in construction and three others are being expanded by 2019. This is expected to result in over 500,000 bpd of increased ethane demand.
Exports may add 300,000 bpd more. This 800,000 bpd is relative to the current demand of 1.1 million bpd. And exports continue for propane and butane as well, where the U.S. is currently exporting 700,000 bpd and there is visibility to one million bpd of export capacity.
Finally, crude oil. We expect continued growth of one million bpd globally as populations increase and driving gains further traction in emerging markets.
The U.S. also has the ability to export crude oil now and we expect some to be exported as the world favors the light sweet nature of U.S. crude. In fact, we believe there are nominations for six million barrels of crude oil export in March.
All of this demand growth is impressive by any measure.
This concludes part one of Brian Kessens' keynote presentation. Stay tuned for part two later this week.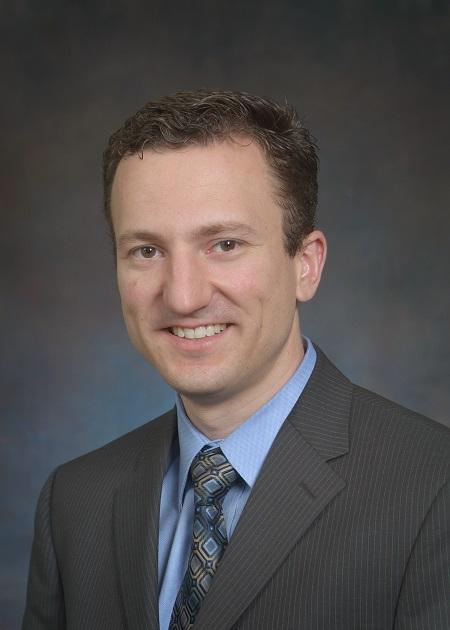 Disclaimer: Nothing contained in this communication constitutes tax, legal, or investment advice. Investors must consult their tax advisor or legal counsel for advice and information concerning their particular situation. This communication contains certain statements that may include "forward-looking statements." All statements, other than statements of historical fact, included herein are "forward-looking statements." Although Tortoise Investments believes that the expectations reflected in these forward-looking statements are reasonable, they do involve assumptions, risks and uncertainties, and these expectations may prove to be incorrect. Actual events could differ materially from those anticipated in these forward-looking statements as a result of a variety of factors. You should not place undue reliance on these forward-looking statements. This communication reflects our views and opinions as of the date herein, which are subject to change at any time based on market and other conditions. We disclaim any responsibility to update these views. These views should not be relied on as investment advice or an indication of trading intent.
Disclosure: I am/we are long LNG.
I wrote this article myself, and it expresses my own opinions. I am not receiving compensation for it. I have no business relationship with any company whose stock is mentioned in this article.