The status of the U.S. has always been a hotly debated topic. This is even more true in the world of mixed economic indicators and conflicting Federal Reserve statements, alongside possible global risks. In this article I will go over the labor situation in the U.S., what I believe this means for the status of the economy, and what that could mean for your portfolio. In subsequent articles I will also give my take on retail, and monetary data (each will link to this article for easy finding).
Let's look at the labor market.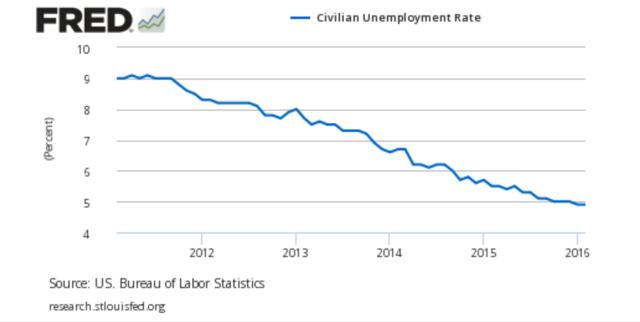 The unemployment, currently at 4.9%. It continues to decline, appearing to be leveling off around the Federal Reserve's reported natural rate of unemployment, or the rate at which there is no unemployment due to cyclical factors, of 4.8%.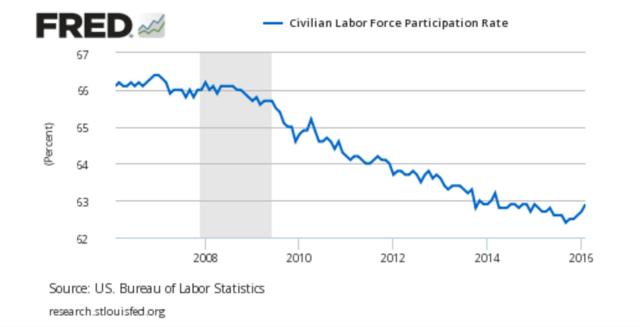 That's not the whole story, though. Since the 2008 recession, the labor force participation rate, or the percentage of those that could be a part of the labor force that actually are, has been in decline as many unemployed people have simply chosen to stop looking for jobs.
This trend finally seems to be reversing. The participation rate has been rising since September 2015, and many believe the consistent decline is over for now.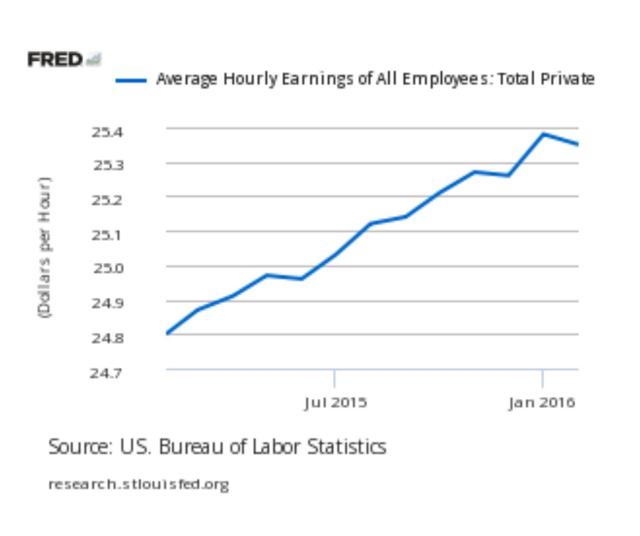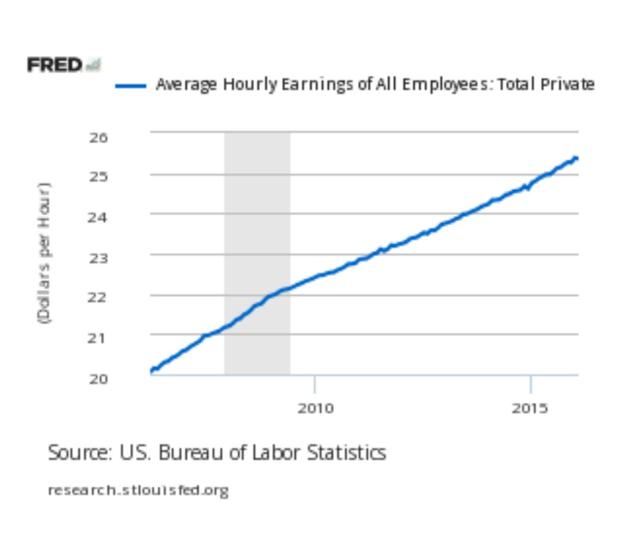 Despite this apparent growth in demand for labor, average hourly wages actually fell last month. Though wages are still firmly within a solid multi-year uptrend, this has some worried that there may be some weakness in the labor market that is not showing up in other data. I myself don't think there's much to worry about as long as a sideways or downward trend doesn't start to emerge in the wage data, but this is something to be aware of nonetheless.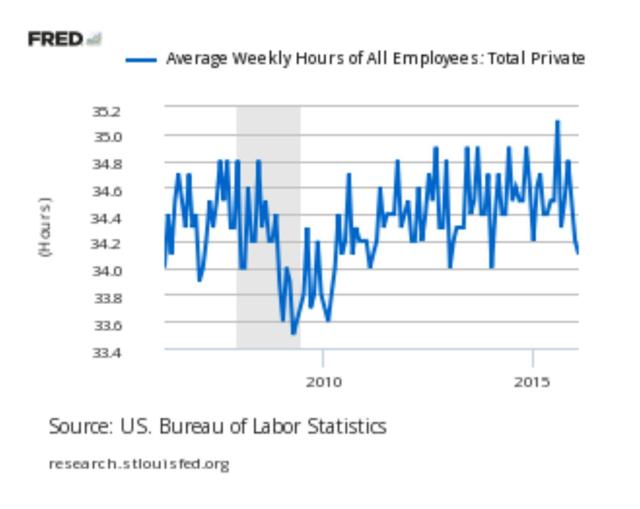 Another important piece of data is the Average Weekly Hours. You'll notice this dropped sharply alongside the weekly pay number. This says to me that too many workers are returning to the labor force given the current wage, upsetting the current supply/demand dynamic. This (slight) oversupply may be causing downward pressure on wages and weekly hours. Hopefully this turns out to just be an anomaly; an oversupply of labor can cause a recession.
Overall, the labor market seems to be continuing to improve as unemployment remains low and the labor force participation rate may finally be showing some life. If inflation continues to pick up, the economy may finally be headed towards normalization.
Nonetheless, signs of oversupply should be watched closely over the next months. What appears to be a blip now could turn into something more, and a recession may be the result. A rising interest rate may add to an oversupply of labor as well.
What does this say about the markets?
Employment data is an important indicator for the Federal Reserve that they will certainly be monitoring closely as they decide where to place the Fed Funds rate into the future. In turn, the Fed Funds rate is likely to cause significant changes in markets.
If continually improving employment data leads to an increasing Fed Funds rate, credit markets will fall as interest rates rise. Equity markets react less predictably to rising interest rates.
Rising interest rates are generally considered to be a negative for the stock market as it limits the amount of credit businesses can attain. This will at least partially be offset, though, by an improving economy.
With increasing global risks and an arguably already overvalued and choppy stock market, I would advise caution for now. While labor data is arguably fairly strong, it is unlikely to strengthen significantly more during this cycle.
Also, long bull markets have tended to go out with a "bang;" aka crash. With upside potential seemingly muted in related to substantial downside risks, I would recommend moving into a more conservative portfolio of dividend stocks until the next market correction.
Disclosure: I/we have no positions in any stocks mentioned, and no plans to initiate any positions within the next 72 hours.
I wrote this article myself, and it expresses my own opinions. I am not receiving compensation for it (other than from Seeking Alpha). I have no business relationship with any company whose stock is mentioned in this article.