Company Overview
Founded in 2007, Qiwi PLC (NASDAQ:QIWI) is registered and headquartered in Nicosia, Cyprus. The company is mainly focused on providing electronic online payment systems in the Commonwealth of Independent States (CIS), with a focus on Russia, Kazakhstan, Moldova, Belarus, and Romania. However, over the last few years, they have started serving the international markets, including the United Arab Emirates and the United States.
Qiwi PLC offers merchants an integrated proprietary network, which can be used for accepting payments via physical point of sales (POS), virtually over the internet and through mobile devices. So far, the company has successfully deployed around 16 million virtual wallets in around 170,000 kiosks and terminals. To date, they have processed over RUB 70 billion ((approx. US$ 1.03 billion)) in cash and electronic payments from its over 67 million people.
As of March 19, 2016, Qiwi PLC had a market capitalization of $765 million and its stock price was trading at $14.03 per share with a price to earnings ratio of 9.41.
Q4 2015 Performance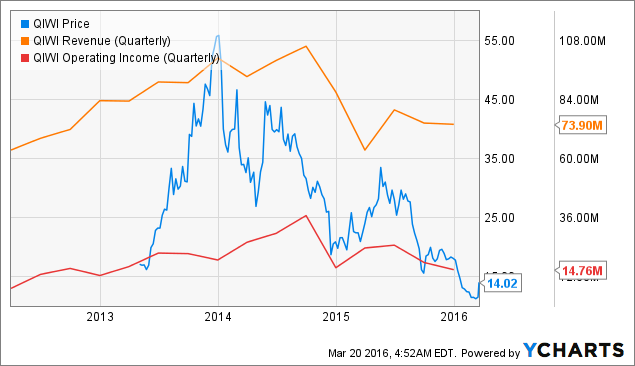 Figure 1: Qiwi PLC's Growth Prospect Appears to be Optimistic
On March 16, Qiwi PLC released its Q4 2015 financials, which showed that the company only generated around $74 million in revenue in the last quarter. Compared to Q1, it is almost double. However, compared to the $100+ million revenue at the peak of the company in Q3 2014, the management still has a lot of catching up to do.
But, at least secondary investors would be more than pleased that the downturn seems to be reversing and the revenue curve has stabilized for the last three quarters near the $70 to $80 million range.
As the previous analysis on Seeking Alpha from Artem Zubkov showed that the stock price was trading at a 56% discount to its comparable competing companies, it did not come as a surprise to us that Qiwi PLC's stock price has gone up from $11.50 on March 15 and currently trading at $14.02 after they released the Q4 results. This hike has already presented a 21.91% increase of the stock price.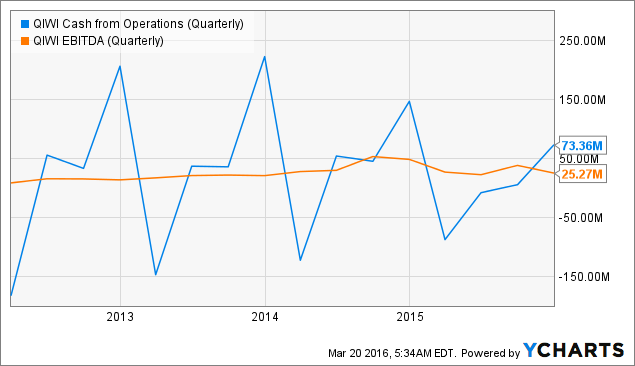 Figure 2: Seasonality in Cash from Operations
But, our research shows that Qiwi PLC's cash generation from actual operation has a strong seasonality, which tends to go down in the Q1, then starts to rise again and peaks in Q4. At least that's what happened over the last few years, as readers can see in Figure 2.
If this trend continues, we expect the cash from operation to sink to negative territory in the next quarter and that will certainly put a pause to the current bullish momentum.
Nonetheless, there might be something else that can alter this strong seasonality this year.
Acquisition of Contact and Rapida Paid Off
On May 14, 2015, Qiwi PLC said that they bought 100% ownership of the Contact money transfer system and the Rapida payment processing system from the Otkritie Financial Group.
These acquisitions contributed greatly and total payment volume of Qiwi PLC has increased by 35% and has reached RUB 873 billion.
Sergey Solonin, the CEO of Qiwi PLC noted during the Q4 earnings call that "payment volume in money remittance and eCommerce market verticals grew even faster by 146% and 53% to reach RUB164 billion and RUB115 billion respectively."
Conclusion
Although Qiwi PLC's quarterly cash from operations figure fluctuates a lot during the year, their EBITDA remains somewhat stable over the last few years. In fact, during Q4, the adjusted EBITDA grew 34% primarily because of much lower marketing expenses compared to previous few quarters.
Also, the board approved a dividend of RUB 0.5, which will be distributed on March 31, 2016 and it shows that the liquidity situation is pretty stable - at least for now.
Soon after Qiwi PLC released the Q4 results, Capital Cube did an extensive financial analysis of the company and found that the current stock price of $14.02 is still trading at a 43.08% discount compared to their "implied price" of $20.06. So, even after the 21.91% increase last week, it still offers a sizable upside potential for secondary investors.
Disclosure: I/we have no positions in any stocks mentioned, and no plans to initiate any positions within the next 72 hours.
I wrote this article myself, and it expresses my own opinions. I am not receiving compensation for it. I have no business relationship with any company whose stock is mentioned in this article.