Retired and looking for income from solid companies that might not be on any list of long-time dividend growers like the Dividend Aristocrats or Dividend Champions? I previously discussed "short-timers" Apple, Inc. (NASDAQ:AAPL) and BlackRock (NYSE:BLK) in the article "These Dividends Are Back In The Black".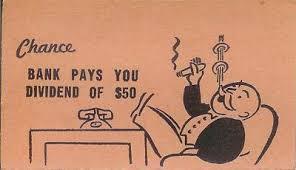 This article adds two, albeit lesser-known companies, to the future dividend dynamo list: Robert Half International (NYSE:RHI) and Rockwell Automation, Inc. (NYSE:ROK).
Robert Half has a 12-year streak of dividend increases, with a double-digit growth rate, and Rockwell has boosted the payout every year for the past six. I believe these trends will continue going forward based upon numerical and qualitative factors.
On the quantitative side, I analyzed the companies based upon a modified screen that stripes out a dividend growth history of 25 years or more but keeps intact the rest of the selection criteria, which I first wrote about in June 2015 in the article "My Rules For Creating An Optimal Dividend Growth Portfolio".
The modified criteria are as follows:
1. Fairly valued: The P/E should be less than or equal to the overall market and historical performance for the company.
2. Competitive return: The dividend yield should be greater than the 10-year Treasury yield (which is around 2% now).
3. Room to grow the dividend even in the event of slowing earnings: The payout ratio should be less than 60%.
4. Increase the probability of future increases: The EPS (or cash flow) growth should be greater than 10% per year over the past five years.
5. The company won't spend that much on debt: the debt/equity ratio should be less than 1.0.
Intangibles such as management effectiveness, industry trends, and recent news also come into play.
Only half of it
Robert Half is the world's largest accounting- and finance-staffing firm and provides temporary employees for a broad spectrum of industries and corporations, so it is well-diversified and won't be affected by a slowdown in one or two areas. If energy slumps, the consumer product sector is there to pick up the slack.
The temp staffing industry is poised to grow; for example, 5% this year, according to a study by Staffing Industry Analysts. Many companies are now outsourcing back-office services, such as payroll and tax compliance, previously performed in-house.
Robert Half has a relatively wide economic moat and has just a few competitors. It would be difficult for start-ups to break into the industry and impact the company.
The stock currently yields 2.1% and can be considered fairly valued right now with a trailing P/E of 15 and a forward P/E of less than 13. The company has reported robust earnings growth, averaging over 40% per year over the past five years (and the consensus is that double-digit growth will continue), has no debt to speak of, and sports a low payout ratio of 29%.
Automated delivery
The century-old Rockwell Automation is a leading supplier of industrial automation and information products. Some of the better-known brands include Allen-Bradley and Rockwell Software.
Rockwell is a big player in the rapidly expanding industrial Internet of Things, providing systems used to control other pieces of equipment. And in a case where less was better, the company was not affected by the turmoil in oil and gas.
Rockwell meets the modified criteria discussed above with its reasonable valuation (P/E of 18 and forward multiple of 17 are approximately in line with the overall market), EPS and cash flow both growing above 10% over the last half decade (and some analysts expect it to be positive going forward in spite of a few hiccups recently), debt/equity of 0.67, payout ratio of 49%, and yield of 2.7%.
Conclusion
Retired investors needing a bit of extra income might miss some dandies like Robert Half, which is halfway to Aristocrat status, and Rockwell Automation, about a quarter of the way there, by just looking at lists of companies that have grown dividends for a quarter-century or more.
Disclosure: I am/we are long AAPL.
I wrote this article myself, and it expresses my own opinions. I am not receiving compensation for it (other than from Seeking Alpha). I have no business relationship with any company whose stock is mentioned in this article.