QIWI (NASDAQ:QIWI) generates its revenue from the post-Soviet region, but the largest market for the company is Russia.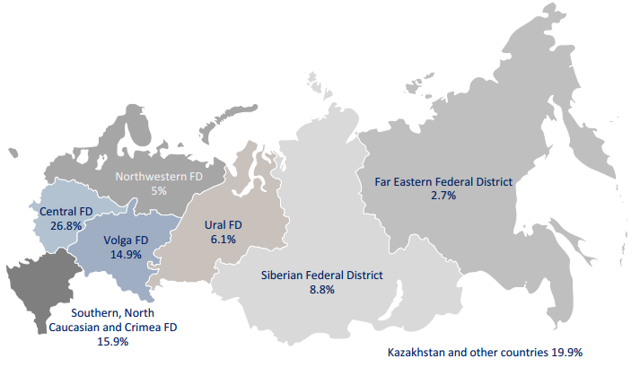 The value of the Russian ruble, which has fallen by 112% since January 2014, depends on two factors. Firstly, the sanctions following the annexation of the Crimea, and secondly, the oil price which has tumbled from $100 per barrel to $41 since mid-2014.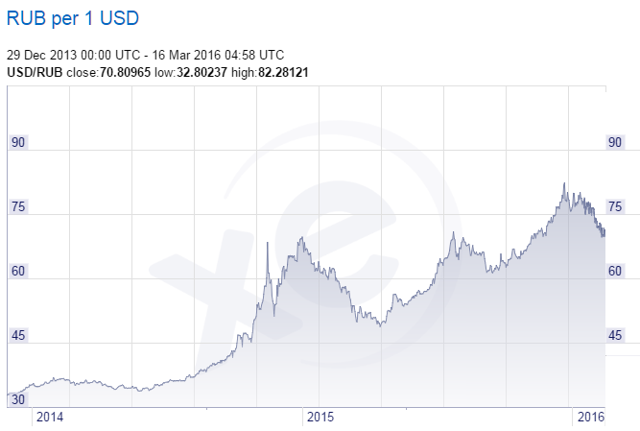 Brent crude has recently slumped to a twelve-year low below $30. The International Energy Agency said in its report:
"International crude oil prices have recovered remarkably in recent weeks. From a nadir of $28.5/bbl in mid-January, Brent crude is now trading around $40/bbl. This should not, however, be taken as a definitive sign that the worst is necessarily over. Even so, there are signs that prices might have bottomed out".
So even the IEA is unable to forecast where oil prices will be in the future. In addition, the recent initiative arising from Qatar, Saudi Arabia, Russia, and Venezuela to freeze oil production has not been implemented. Moreover, Iran has refused to participate in this scheme.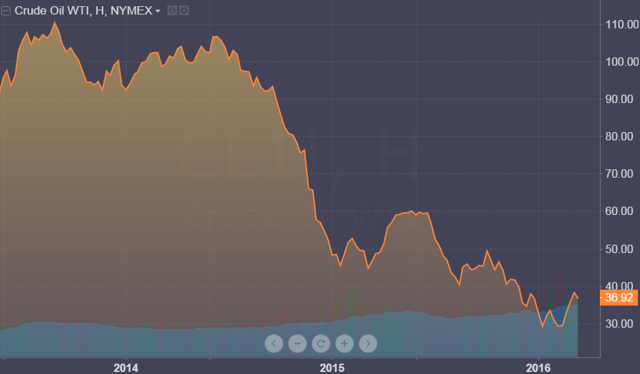 According to the Federal Customs Service, in 2014, fuel and energy sales accounted for 41% of Russian exports. Therefore, the Russian budget and individual incomes are highly dependent on the oil price.
A huge advertising campaign starting in 2007 helped to develop the QIWI brand. The company provided almost every Russian supermarket with payment terminals. Also, thousands of kiosks were installed, making the company popular all over the country. The new service enabled customers to pay utility and mobile phone bills swiftly. However, this is no longer necessary in 2016 as these transactions are now done via mobile devices and applications. The company is actively reducing the number of kiosks and terminals: In the third quarter of 2015, the number decreased by 15% to 149,553 units. QIWI generates roughly 70% of its revenue from this segment of its business. Now, this segment is decreasing rapidly.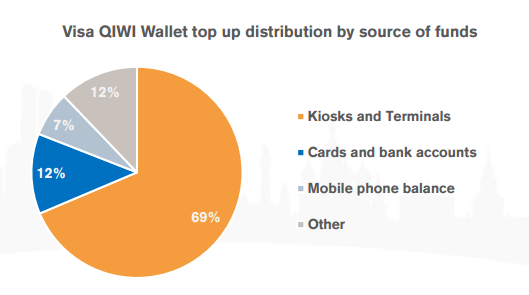 The Visa QIWI Wallet service, which claims to operate like mobile banking, is not a complete substitute for real banking services. The big banks such as Sberbank (OTCPK:SBRCY) and VTB24 have perfect electronic services that enable customers to make electronic payments. Banks' electronic services are no longer inferior to Visa QIWI Wallet and are able to successfully entice customers. In addition, QIWI is experiencing severe competition from electronic payment services such as Yandex.Money and WebMoney.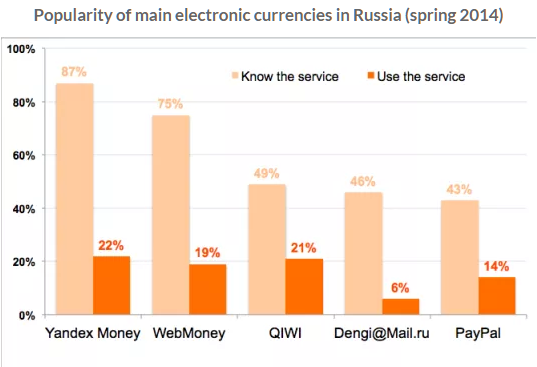 Two sources of the Russian economy's well-being have ceased to exist: US and European debt markets were closed due to the sanctions, and oil revenues have fallen sharply, along with the price of the fossil fuel. Russia's GDP fell by 3.7% in 2015. Inflation for the period was 12.9%, but these are official statistics and their methods of calculation are very unreliable. New taxes have been introduced to balance the federal budget. These factors lead to a reduction in incomes, consumption and volume of electronic payments. On account of the depreciation of the ruble and falling oil prices, those who invest dollars in QIWI will fail to see any profit in US currency terms for a long time.
QIWI's service has high commissions and unfriendly support. The service is inappropriate for those who make transactions in foreign currencies. For instance, electronic payment service Visa QIWI Wallet allows customers to put US dollars in their accounts. However, if customers want to make a transaction or withdrawal, they will have to convert dollars into rubles. QIWI's exchange rate for US dollars is 9% lower than the exchange rate of the central bank. Total customers' cost would be around 11%. Therefore, people try to switch to a different payment system as soon as possible.
In the picture below, the central bank rate is on the left, the exchange rate offered by another rival service is in the middle and QIWI's exchange rate is on the right.

On March 15, 2016, QIWI announced full-year 2015 financial results. According to its report, revenue and profit from operations have been falling for three years. Net profit for the full 2015 is down by 18% compared with the previous year.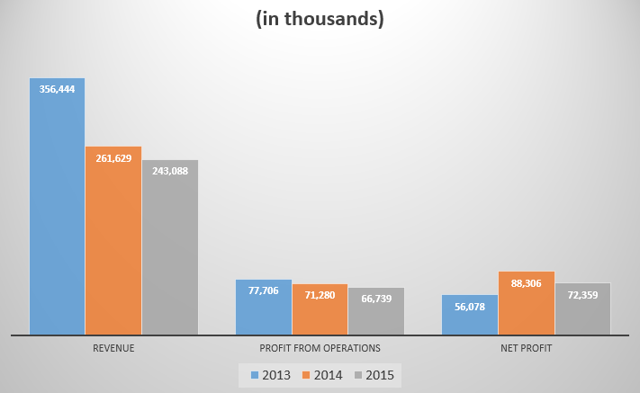 The spike in net profit was caused by a cost and expenses reduction in 2014.

The company reported 172,269 active kiosks and terminals, a decrease of 5% compared with the previous year. The number of active Visa QIWI Wallet accounts was 16.1 million, a decrease by 1.1 million, or by 6% as compared with 2014.
Conclusion
The company has a well-developed infrastructure and a wide range of services. QIWI is a well-known brand. This makes it possible for the company to have 21% market share. Despite these accomplishments, the risks outlined above are high. It would be better to wait until the oil price rises to over $60 a barrel and the suspension of sanctions. Only after that investors should start considering the possibility of buying this stock.
Oil producers from within and outside the OPEC will discuss the production freeze plan on April 17. Russian ministers and others have suggested that Iran might be excluded from any deal to curb increases in output, and therefore an agreement is likely to be reached. Brent rose to $41 a barrel after the recent news.
Supporting Documents
Disclosure: I/we have no positions in any stocks mentioned, and no plans to initiate any positions within the next 72 hours.
I wrote this article myself, and it expresses my own opinions. I am not receiving compensation for it (other than from Seeking Alpha). I have no business relationship with any company whose stock is mentioned in this article.