This is the latest in my "Investing with an Edge" series. For more on the series, please see here.
Company: Morgans Hotel (NASDAQ:MHGC). Reasons for opportunity: activism, off balance sheet assets.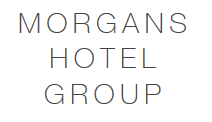 It has not been a fun year for MHGC shareholders.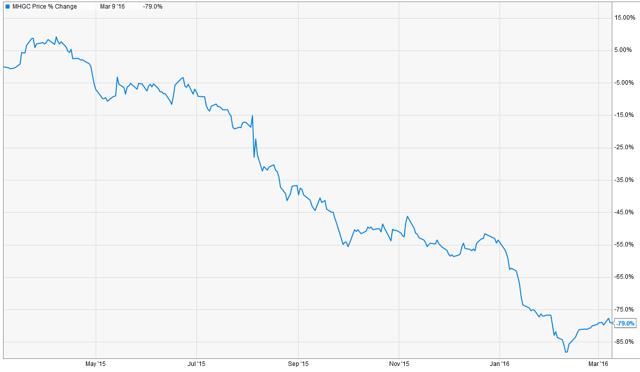 But while the past year has been difficult, at today's share price and with a significant bit of leverage, Morgans provides investors with optionality on a successful sale of their hotel assets. If that option pays off, the future of MHGC could look a lot brighter for shareholders.
Morgans owns and operates boutique hotels. Most of their value comes through the ownership of two hotels: Hudson in New York and Delano South Beach in Miami. In addition to owning those two hotels, they have some form of relationship with 11 more hotels throughout the world (Cleft, which they own through a long-term lease, a JV hotel in Miami, a licensed hotel in Vegas, a franchised hotel in Istanbul, and 7 managed hotels throughout the world).
Morgans has an interesting corporate history. The company was founded in 1984 and helped launch the boutique hotel craze. More recently, the company has been mired in a very public battle for its control between several shareholder groups, in particular Ronald Burkle (who controls the company's preferreds) and Jason Kalisman (their largest common shareholder). The parties have been battling each other for years; a full review of the battle is outside the scope of this article but googling "NY Post + Morgan's Hotel" will reveal some very colorful history.
The shareholder battle came to a head on November 4th, when a deal to merge MHGC with SBE Entertainment Group collapsed. The plan had been championed by Burkle; in the wake of its collapse, Morgans announced they would explore strategic options including selling Hudson New York and Delano South Beach and paying down debt (including Burkle's high cost preferred stock before the interest rate on them jumps later this year).
Selling those hotels could potentially deliver a significant amount of cash to Morgan's. Hudson has a tax basis of $142m and Delano's has a tax basis of $67m. However, those bases are almost certainly much too low (note: due to significant NOLs, MHGC would need to sell the hotels for >$650m before shareholders would need to worry about taxes). A review of the company's history will find a wide range of estimates for the hotels' value, but all of them are well over $500m combined. For example,
Here's a 2014 article estimating $500m for the Hudson and $200m for Delano.
In August 2015, the WSJ estimated their combined value at $640m.
Rambleside offered $507m for the two hotels last year.
As part of the SBE/Morgans merger deal, Burkle would have bought the two hotels for $590m. That deal collapsed because Morgan's largest shareholder thought the company "was giving away too much to Mr. Burkle."
Morgans is currently marketing the hotels to a number of parties. They'll call for bids at the end of this month and plan on completing their sale by the end of Q2, so shareholders should know in the relatively near future how much those assets are actually worth. Given the current strong demand for real estate properties in prime markets (for example, Anbang's purchase of Waldorf, Strategic Hotels (NYSE:BEE), and possibly Starwood (HOT)), I would anticipate a robust auction for those assets, though that's relative speculation on my part.
In addition to their ownership of Hudson and Delano, Morgans has one other key asset: their hotel management contracts/hotel brands. Managing hotels is generally a nice business: someone else owns the actual property, and you manage the hotel in exchange for a fee (generally a fixed management fee plus an incentive fee for achieving certain milestones). The asset light nature of this business results in high margins and strong cash flows, though they are somewhat unpredictable given the cyclicality of hotels.
Due to the moving parts associated with the management piece of the business, it's difficult to estimate exactly what this segment is worth. Morgan's received $14.3m in revenue in 2015 from managing hotels; however, the number will almost certainly change going forward: of Morgan's 8 managed hotels, three of those hotels will likely end their management agreements this year in connection with the hotels' sale. In exchange for the contracts ending, Morgans will receive ~$10m in break fees. In addition, Morgans has two hotels under construction that they have signed management agreements with (Mondrian Doha, expected to open in 2016, and Delano Dubai, expected to open in 2017) and three more signed agreements for hotel management agreements in the future (see p. 33 of their 10-K for more).
It's also likely that whoever buys the Hudson and Delano South Beach will want to sign a management agreement to have Morgans to continue to run the hotels and operate under the same brands. With all of those moving parts (and a lack of disclosure on Morgans' part into the exact economics of their hotel management), it's very difficult to estimate what this segment will look like going forward. However, if you assume they can run rate at $10m in revenue with 40% EBITDA margins (reasonable for what essentially is a franchise agreement), the segment would do $4m in EBITDA a year and be worth ~$50m at normal franchise multiples. There is a lot of assuming in that estimate, but I actually think those are relatively conservative estimates.
So the value of Morgans today comes down to two key factors- the value of their management contracts/brand plus the value of the hotels. The interesting thing about Morgans is it has significant leverage, so slight changes in either value can result in significant changes to the equity value. You can see a quick summary of their balance sheet below; notice that the value of their debt and preferred stock dwarfs the value of the common stock.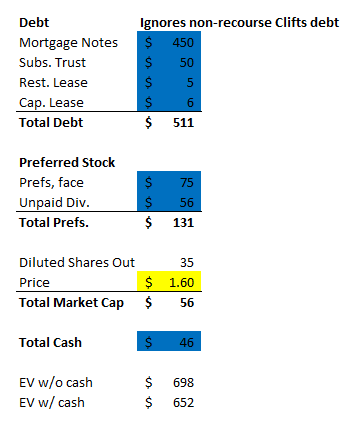 Given the significant leverage, shareholders at today's prices would likely do very well if MHGC can realize $600m or more from the sale of their hotels or if the management business is worth more than $50m. On the flip side, the equity would likely be worthless if either value came in materially under those estimates. Below is a table that shows MHGC's value assuming different values for Morgans' owned hotels (left hand side) and other assets (top row). Note that I have given them credit for the $46m in cash on their balance sheet value separately from the "other" row and that I do not factor in dilution from the $6 warrants in the extreme upside scenarios (at that point, shareholders would be so happy I figured there was no need to adjust).

Disclosure: I am/we are long MHGC.
I wrote this article myself, and it expresses my own opinions. I am not receiving compensation for it (other than from Seeking Alpha). I have no business relationship with any company whose stock is mentioned in this article.
Editor's Note: This article covers one or more stocks trading at less than $1 per share and/or with less than a $100 million market cap. Please be aware of the risks associated with these stocks.