By Stuart Burns
Reading Toyota Motor Corp.'s (NYSE:TM) media releases, you would think the firm's support of hybrids and fuel cell cars is all about saving the environment.
While we don't doubt the commitment of both the firm and its management to such ethical pursuits, Toyota's stated vision for the future has as much to do with hardheaded realism. Toyota is reading the writing on the wall with its environmental motives. The auto industry is engaged in the greatest technological endeavor since the early development of the gasoline engine 100 years ago.
Pioneering the Prius
Toyota can be said to have led the way with the commercial development of gasoline-electric hybrid technology, in the face of considerable skepticism when the firm pioneered it with the Prius in 1997. Since then, Toyota now has its fourth incarnation of the class-leading hybrid and has delivered more than 8 million cars according to the Financial Times, with the Prius in all its versions accounting for nearly half of its domestic sales.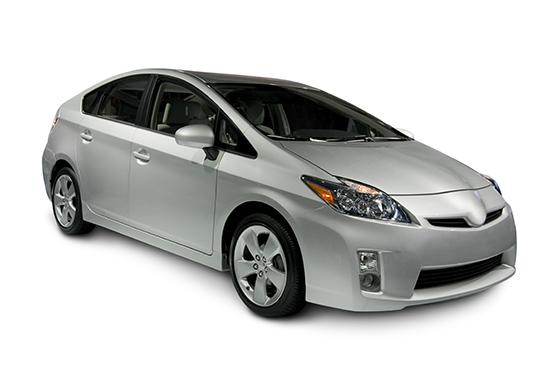 Toyota changed the game with the Prius; can it do so again with hydrogen fuel-cell cars? Source: Adobe Stock/6th Gear.
Automakers are being driven by both public sentiment and government regulation to play their part in dramatically reducing global carbon emissions. The industry recognizes this and is quietly pouring an immense amount of resources, money and talent into finding solutions.
So, when the industry leader and a proven leader in the introduction of revolutionary new technology to boot makes a statement that they have set themselves a target of reducing their average carbon dioxide emissions per vehicle by 90% between 2010 and 2050, we should all take note of how they intend to do that and what it could mean for automakers everywhere.
Pushing Innovation
Whether other automakers follow Toyota or find different routes to the same end, they cannot fail to be pushed, pulled and swayed by the market leader's objective. By setting a goal for itself, Toyota is setting an aspiration for the industry as a whole.
Interestingly Toyota is betting the farm, not on hybrids, but on fuel cells. Maybe betting the farm is a bit strong. They are hardly about to drop the Prius and will continue to innovate and develop various components of the hybrid power train to keep it at the forefront of the hybrid market, but - if it is to achieve a 90% reduction - Toyota will need to go either pretty much all electric or go fuel cell, and fuel cell is where its best minds think the future lies.
After some two decades of research and the expenditure of over an estimated (Toyota is coy about the exact figure) $8.8 billion (a trillion Japanese yen), they released their first fuel cell model last year, the Mirai - meaning future in Japanese apparently - in the European and US markets.
The car is powered by two high-pressure hydrogen tanks and an electric motor, but emits only water. Priced at $57,500, the Mirai isn't cheap but that is unlikely to be the biggest hurdle to sales. Refueling infrastructure will cause more problems for potential buyers, and for that, Toyota recognizes it needs to take the rest of the industry with it.
Unleash the Patents
If Toyota can develop momentum for fuel cell-powered cars, then fuel distributors may be prepared to make the hefty investment to fit hydrogen refueling facilities in existing stations. To this end, Toyota has released its fuel cell patents to encourage others in the auto industry to follow its lead, and it seems some are at the very least hedging their bets. Honda Motor Co. (NYSE:HMC) is collaborating with General Motors (NYSE:GM) and plans to release its fuel-cell car later this year while a Nissan (OTCPK:NSANY) vehicle, jointly developed with Daimler (DDAIY) and Ford Motor Co. (NYSE:F), is expected in 2017, the FT reports.
Toyota has started off small. Currently, the firm assembles about 10 Mirai cars a day, but with plans to increase that closer to 90 a day by 2020.
Similarities for users between gasoline and fuel cells in terms of rapid refueling and range certainly give the latter an edge over all electric vehicles based on current battery technology. Toyota may prove to be right with their fuel cell bet. Only time will tell, but one group will be quietly wishing them well. Platinum suppliers looking at the longer-term decline of the internal combustion engine will be heartened that fuel cells at least offer an ongoing and potentially robust market for their metal's catalytic properties.