Note: All figures are in USD unless otherwise stated. Bankers Petroleum trades primarily on the TSX as BNK.
"News alert: Bankers Petroleum (OTCPK:BNKJF) has been acquired by Geo-Jade Petroleum." That was the title of the email I received this morning. Let me say this: An email like that is more effective than a Red Bull. First, I'll show you why there was something going on at Bankers. Then I'll focus on the valuation of the company, and why I'll hold on to my shares for now.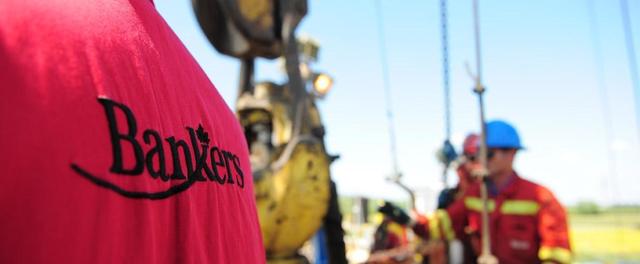 Source: Bankers Petroleum.
Something Was Up
We all remember the conflict in November and December of last year. It was devastating for shareholders -- the stock fell more than 50% in a matter of weeks. The Albanian government had pretty tough words for the company: Don't use our national, treasured asset against us. They said they would prefer dealing with another, major oil company.
The agreement in late February really was a surprise. The company went from having two judiciary processes against the government (the tax recovery audit and the arbitration process) to one binding agreement. This sounded like a peace accord.
Then the FY 2015 numbers were released without a public conference call. This might be normal because the Q1 update would have been released in about two weeks. On the other hand, this looked to me like an imposed quiet period.
Evaluation of the Offer
The offer is C$2.20 per share in cash. This could seem low to some investors; the stock was trading at more than C$7 per share in mid-2014. However, it isn't realistic to hope for that kind of valuation again in the short to medium term:
Oil will be lower for longer.
External capital will be required to maintain production or production will fall.
Indeed, let's take a look at the guidance for this year. The production is still expected to decrease 10%, even though the company has a capital budget of $65M. In other words, if oil doesn't shoot back up, the company -- by spending on par to its expected cash flow -- will see its production decrease. Bankers could take on more debt, which we know that management won't do.
The returns on the investment until oil prices increase would have been very small for shareholders. Furthermore, relations with the government have been deteriorating for some time. They did remove "Albania is a safe jurisdiction" from their presentation.
Now, we know that 1P reserves of the company are worth $648M after tax. The company had $52M in cash and $117M in debt at year-end, for a net value of -$65M. Let's say net 1P reserves are worth $583M. Using a USD/CAD ratio of 1.30, we have a net asset value of C$758M, or C$2.89 per share. The discount from the current offer amounts to C$180M. Has management and the board done the best they could?
Some other factors could explain why the bid appears to be low:
The current tensions in Albania could limit the interest by other investors.
Investors are very cautious about investing in oil after the crash, especially in a risky market such as Albania.
That didn't stop Shell (NYSE:RDS.A) from buying Petromanas' assets in Albania last February, but this transaction isn't the same: $45M for Shell is not significant. Furthermore, the project is in a very early stage; Shell won't be dealing with the Albanian government for quite some time.
In summary, the offer appears to be missing about 25% more to be in the range of the company's current fair value. The question now is this: Will another investor offer that 25%? According to the management and the board of directors, no.
What Will Happen to My Position?
As we know from above, the offer is missing the fudge and the cherry, but the sundae is still there. I averaged down aggressively during the last two months. As such, the offer is substantial compared to my buying price. Should I sell it all today?
I won't be storming out to sell this morning. I am not eager to sell. Why should I? The other stocks I want to buy aren't priced very well right now. Even if I hold, I'll still get C$2.20 per share. I'll sell only if the stocks on my radar are hammered and are trading at a good entry point. (Stay tuned to my blog.)
It is interesting to note that under the arrangement agreement, Geo-Jade has a chance to match a superior offer if there is one. This could indicate that the buyer might fear other offers. Let's see what the market thinks today.
Disclosure: I am/we are long BNKJF.
I wrote this article myself, and it expresses my own opinions. I am not receiving compensation for it (other than from Seeking Alpha). I have no business relationship with any company whose stock is mentioned in this article.
Editor's Note: This article covers one or more stocks trading at less than $1 per share and/or with less than a $100 million market cap. Please be aware of the risks associated with these stocks.