Welcome to the Apple's Imagination issue of M&A Daily
Apple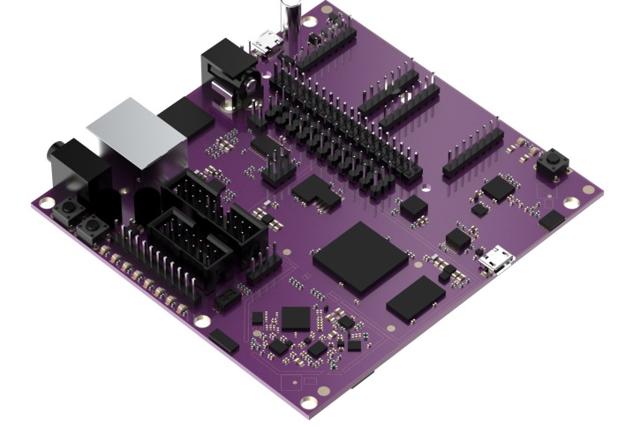 Apple (NASDAQ:AAPL) has been in advanced talks regarding the purchase of Imagination (OTCPK:IGNMF). They are not going to make an offer at the current time, according to the potential suitor. However, that could change in the months ahead. The potential target supplies PowerVR GPUs in both the iPhone 4 and the fourth generation of iPod Touch. Imagination's CEO has recently stepped down and the company fired 350 of its employees. Here is the dramatic rise and fall of the potential target compared to the S&P 500 (NYSEARCA:SPY):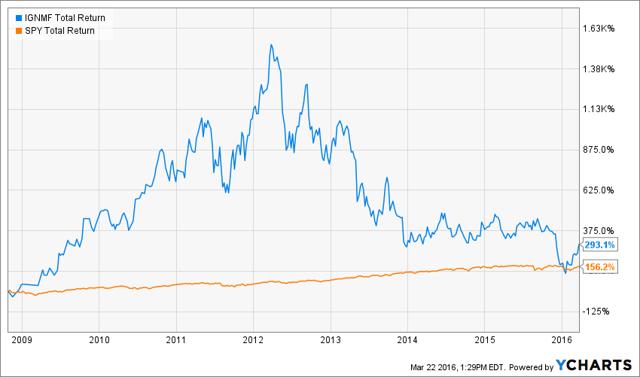 Apple already owns almost 10% of the company.
Time Warner Cable
The FTC cleared the Charter (NASDAQ:CHTR) acquisition of Time Warner Cable (TWC). The $6.27 net arbitrage spread offers a 12% annual return if the deal closes in May.
Affymetrix
Origin sent a letter to the Affymetrix (NASDAQ:AFFX) board repeating its commitment to its $16.10 bid.
Alere
As a result of the Alere (NYSE:ALR) failure to file their Q4 2015 10-K on time, it received a notice from the New York Stock Exchange that they are out of compliance with listing requirements. They have six months to file the 10-K with the SEC. The $5.85 net arbitrage spread offers a 15% annual return if the deal closes this year.
IHS
The definitive merger agreement was filed for the Markit (MRKT) acquisition of IHS (IHS).
Monarch
The preliminary proxy was filed for the Towne Bank (NASDAQ:TOWN) acquisition of Monarch (NASDAQ:MNRK).
Baxalta
Baxter (NYSE:BAX) is offering to exchange shares of Baxalta (BXLT) for outstanding shares of Baxter. The Shire (NASDAQ:SHPG)-Baxalta deal's $2.78 net arbitrage spread offers a 19% annual return if the deal closes by August. More to come in future editions of M&A Daily…
Done deal.
Suncor (NYSE:SU) successfully completed its acquisition of Canadian Oil Sands (OTCQX:COSWF). Here is Canadian Oil Sands' year to date compared with the S&P 500 (SPY):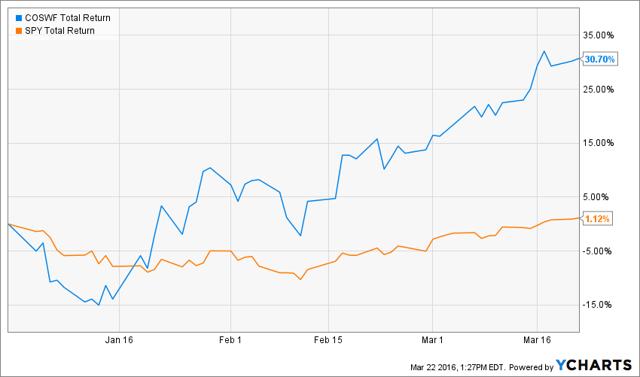 Elsewhere on Seeking Alpha
Disclosure: I am/we are long TWC, ALR, BXLT.
I wrote this article myself, and it expresses my own opinions. I am not receiving compensation for it (other than from Seeking Alpha). I have no business relationship with any company whose stock is mentioned in this article.
Additional disclosure: Chris DeMuth Jr and Andrew Walker are portfolio managers at Rangeley Capital. Rangeley invests with a margin of safety by buying securities at deep discounts to their intrinsic value and unlocking that value through corporate events. In order to maximize total returns for our investors, we reserve the right to make investment decisions regarding any security without further notification except where such notification is required by law.
Editor's Note: This article covers one or more stocks trading at less than $1 per share and/or with less than a $100 million market cap. Please be aware of the risks associated with these stocks.