Hecla Mining (NYSE:HL), despite all of the pain in silver and precious metals as a whole, remains one of my favorite silver miners. If anyone has been paying attention, I have said many times that this name is fantastic buy under $2.00. So far in 2016, the miners have been in a bit of a bull pattern, with Hecla's stock having risen around 50%. Fantastic. Hecla is a stock that I think provides a levered play on both silver and gold. This is because it is a solid mining operation and has made progress in its exploration and development over the last few quarters. I recently described what I thought you needed to know about the company, specifically related to its production and costs. Let's not forget that it has also grown reserves year after year. But all of the good news out of the company falls by the way side, as the only thing holding this stock back is a depressed silver price. As prices have started to rebound, the miners have looked great. While I discussed production of the company a few weeks ago, in this article, I will discuss the just reported financial performance of the company in Q4.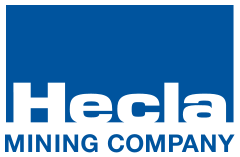 The top and bottom lines
If you have read any of my coverage of the sector of late then, you know that companies have been plagued once again by depressed margins due to lower precious metal prices. I was expecting a slight loss for the quarter, so I was pleased with the numbers. Adjusted net loss for the third quarter came in at $0.02 per share. This beat estimates by $0.04. I should point out that revenues were up slightly quarter over quarter to $115 million from $104.9 million. This missed estimates by $8 million due to lower metal prices and slightly lower production at Lucky Friday. Revenues were also 5.4% lower than last year during the comparable quarter.
Cash Flow
One of the best metrics to look at to gauge the health of a miner is its cash as well as its cash flows. Operating cash flow was up quarter over quarter to $27.5 million from $26.8 million in Q3 2014. This was quite a pleasant surprise, considering silver prices were crushed. Cash and cash equivalents were $55.2 million at the end of the quarter. This is a decline of just $19 million from the end of Q3 2015. Keep in mind that Hecla Mining has put into place the second largest capital program in its history. I discussed this in a prior article, but I think a key takeaway is that Hecla's capital investments at its existing operations were $42 million for the quarter. This is a $3.0 million rise from Q4 and explains a chunk of the cash burn.
For the year at Lucky Friday, Hecla spent $55.9 million, while at Greens Creek, it spent $46.0 million to continue work on underground mine development, rehabilitation, definition drilling, equipment rebuilds and replacement, concentrator upgrades, and surface infrastructure improvements, as well as the tailings pond expansion. At Casa Berardi, the company invested $35.3 million. Finally, at San Sebastian the company spent $3.4 million to promote mill upgrades. Now when I last covered the name, I felt that capital and exploration expenditures would be fully funded by cash from operations. This was mostly the case this year, but some cash had to be burned to help the company grow. Management stated:
"We finished 2015 strongly, with robust performance at all our mines in the fourth quarter helping us set record silver and silver equivalent production for the year. And despite using probably the most conservative price assumptions in the industry, the company had its 10th consecutive year of growing silver reserves to the most in our history. We believe we are one of few precious metals companies growing right now, not just in reserves but in production as well. Because our balance sheet allowed us to continue investing during the price decline of the last few years, we expect more than a 15% increase in silver production and about a 10% increase in gold production this year, positioning us to take advantage of the rally in prices we have seen in 2016."
Price of Silver
Precious metal prices are keeping the stock down. This reality is simply holding back the entire sector. Average realized silver prices were down once again quarter over quarter and, of course, year over year. Average realized silver price was $14.26 per ounce in the quarter. This is down from the $14.54 per ounce in Q3 and from the $16.32 in Q2 2015. This is also down 11% year over year from the $16.47 last year. Clearly, this is terrible news for any company operating in the sector. That said, it is beyond the company's control. Obviously, this is devastating and the company could have even done worse. Keep in mind that gold also dipped. Realized prices for gold dropped 9% compared to last year's first quarter, coming in at $1,089 per ounce. Further, there was volatility in the base metals. Realized prices for lead were 16% lower year over year. However, zinc prices were down 27%.
Looking ahead
My new 2016 average target is $15.75 for silver. At this point, silver is just under $16. Now it is great that silver has rebounded, but the fact is that at this level, many businesses in the sector simply won't survive. To try and make ends meet, companies are cutting costs as much as possible. To me, I thought this would help set a floor for the price in prior work and we may have seen $14.50 serve as that floor. The company recently updated guidance. At Green's Creek, the company sees 7.5 million ounces of silver and 52,000 ounces of gold being produced at cash costs of $6.00 per ounce of silver. At Lucky Friday, the company sees just 3.0 million ounces of silver production at $9.00 per ounce of silver. San Sebastian is ramping up and should see 3.0 million ounces of silver and 20,000 ounces of gold at costs of $2.00 per ounce of silver. Finally, Casa Berardi should see 135,00 ounces of gold produced around $700 per ounce of gold. All things considered, this translates to 39.0 to 40.0 silver equivalent ounces for 2016.
Conclusion
Weak precious metal prices hurt, but there is nothing that can be done besides cost control efforts. The company has effectively managed its cash, and it is projecting improved production at costs that are far less than the industry average. I want to point out that Hecla expects to reduce non-payroll costs by approximately $25 million in 2016. These cuts are expected to come from all areas of the business. In addition, senior management and board members have taken a 10% reduction in base salary and retainer fees, respectively, and the CEO has taken a 20% reduction in base salary. Remember, in 2018, the company expects annual silver production at Lucky Friday to increase about 60% to five million ounces. Further, the recently picked up Revett Rock Creek project could generate significant silver production in 10 to 15 years from now. San Sebastian is ramping up. It's a company I like. There have been some strong returns in the last few months, and I think this can continue.
As always, I welcome and encourage your comments.
Note from the author: Christopher F. Davis has been a leading contributor with Seeking Alpha since early 2012. If you like his material and want to see more, scroll to the top of the article and hit "follow." He also writes a lot of "breaking" articles, which are time-sensitive, actionable investing ideas. If you would like to be among the first to be updated, be sure to check the box for "Real-time alerts on this author" under "Follow."
Disclosure: I/we have no positions in any stocks mentioned, and no plans to initiate any positions within the next 72 hours.
I wrote this article myself, and it expresses my own opinions. I am not receiving compensation for it (other than from Seeking Alpha). I have no business relationship with any company whose stock is mentioned in this article.