CDI Corporation (NYSE:CDI) is trading just under its NCAV and has plenty of prospect for improvement. Furthermore, the company is not your typical net-net and has very real potential to continue operations for the foreseeable future. Reason for opportunity: small discount to NCAV and continual operational improvements.
As a company, CDI provides staffing solutions, information technology and client focused engineering to customers in the O&G, chemical, aerospace, high tech and governmental entities.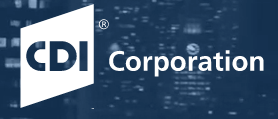 Source:Company Website
The opportunity for an investment in CDI exists primarily due to the downturn in the energy sector. With the majority of revenues tied to the O&G sector, CDI's stock price has fallen to basement level valuations. With the stock price at historical lows, the reason to be interested in the company is due to its strong balance sheet.
Curiously, investors have sold off CDI so much that it now trades at $5.89/share. Conversely, the company's NCAV is $6.21/share. Furthermore, 85% of the current assets on the balance sheet are made up of accounts receivable, which are highly liquid.

Source:Recent Annual Report
Even if 25% of these receivables become uncollectable, the company will still have a strong NCAV of $3.60/share. Finally, CDI has more than enough ability to continue operating through this downturn. If and when the energy sector recovers, the company has real potential for alpha generation.
New management took over in 2014, right before the energy downturn. Management has adapted well for the benefit of long-term value creation. As an example, recently the board of directors announced a dividend cut. At first glance, this seemed like negative news to shareholders. However, the dividend was cut so the company could buy back $20mm worth of common stock.
At the current share price, $20mm would be able to buy back 17.2% of common stock. This is a significant buyback program and should create long-term value for investors. Furthermore, with such a significant buyback program on the table, downside should be limited.
Investors should also understand that the reason for 2015's negative earnings result almost wholly from non-cash impairment charges. Without the $21mm in impairment charge, the company would have only had a ~$7mm operating loss, instead of their hefty $28mm.
Putting aside GAAP earnings, we can see that the company has continued to remain FCF positive throughout this entire downturn.
| | | | |
| --- | --- | --- | --- |
| | 2015 | 2014 | 2013 |
| OCF | 14 | 15 | 16 |
| Capex | (8) | (9) | (8) |
| FCF | 6 | 6 | 9 |
All numbers in millions
There will most likely be further impairment charges to the company's hefty goodwill position of ~$45mm. This may damper GAAP earnings in the near-term and push the stock price lower. If the stock price does go lower from future non-cash impairment charges, deep value investors should take it as a blessing in disguise. Moreover, as long as NCAV continues to increase, or even stays steady, all short-term negative price action should be taken advantage of.
When and if the energy industry does turnaround, CDI should make for a great investment. Besides the potential for turnaround revenue growth and bottom line expansion, the company will also have a bottom level tax rate for years to come. With $98mm in state NOLs and $21.3mm in foreign NOLs, the company will have a kicker to their bottom line post-turnaround.
However, investors should keep in mind that if further reductions in Canadian pipeline spending continues, revenues will be impacted. Also, if less contracts are awarded in 2016, there will be continual topline reductions. Furthermore, with high potential chances of more non-cash impairments going into 2016, earnings may also take a nasty bite.
These negatives may produce downward price action. However, CDI is not a growth or earnings play at this moment, but more so an asset play. As long as management doesn't do something stupid with their assets, the company should continue to hold value, eventually reverting to a more normalized valuation.
There is a high probability that the energy sector will recover in the next 3-5 years. Given CDI's strong balance sheet, they have more than enough ability to play the waiting game. Even if the company's stock only jumps up to $12/share in four years, this will be a 19.47% annualized return. Remember, post energy downturn, the company was selling for ~$18/share. This was with the old management team, lower gross margins than of today and revenues only 12% higher.
Furthermore, the company has a $150mm revolving credit facility with low absolute interest rates and a huge accounts receivable balance that will be converted into cash. The slight undervaluation from the NCAV and aggressive share repurchase program will help protect the investor's downside. As for upside, well now all we have to do is play the waiting game.
Disclosure: I/we have no positions in any stocks mentioned, and no plans to initiate any positions within the next 72 hours.
I wrote this article myself, and it expresses my own opinions. I am not receiving compensation for it (other than from Seeking Alpha). I have no business relationship with any company whose stock is mentioned in this article.