During the conference call subsequent to results for Q4 2015, top Twitter (NYSE:TWTR) executives focused on increasing ad revenues and the number of the company's active advertisers. According to statistics, over the last year the number of active advertisers increased by 90% y/y, reaching 130,000. But it's not that much in comparison with other social networks. Thus, the number of Facebook (NASDAQ:FB) advertisers grew by 50% reaching 3 million over the same period. And the same indicator of Instagram grew from 0 to 200,000. But even this is not the point. In my opinion, it does not matter how many vendors exhibit their goods at a store if it is not popular among buyers. Twitter's key indicator, like any other social network, is the growth of the user base. And I believe that Twitter has already reached its plateau in this context.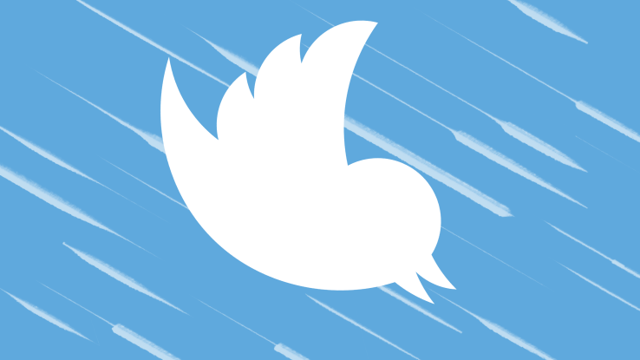 First, responding to the question about the reasons for negative user base growth, Jack Dorsey referred to seasonality and assured that the situation would improve in the future.
In addition, the company's new hope are "resurrected users." During the last conference callstheir number was estimated at the level of 500 million. Obviously, according to Twiter expectations, these "dormant" users again will be interested to use Twitter.
I don't think so. In fact, the problems with the user base growth started even before Q4 2015. Analyzing the annual growth rate of the monthly active audience of Twitter, Facebook and Linkedin (LNKD) it is well noticeable that Facebook and Linkedin keep their growth rates, while Twitter's growth continues to slow down.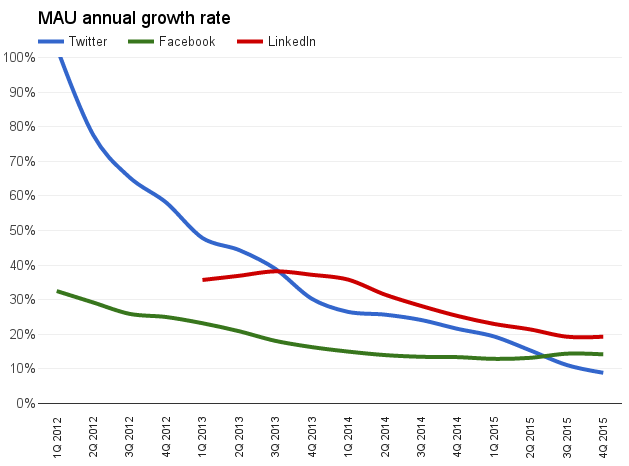 Secondly, I personally use Twitter and I've noted that roughly from the end of 2015, the amount of ads in the news feed has significantly increased. Perhaps this is a subjective evaluation, but my friends who use Twitter also have noticed this trend.
In order to understand the situation more objectively, I initiated a statistical survey in Twitter and ask you to participate. To do this, simply click on the tweet under this text and you will be automatically redirected to the Twitter survey page. The number of voters is still critically low, but the majority believes that the amount of advertising has increased.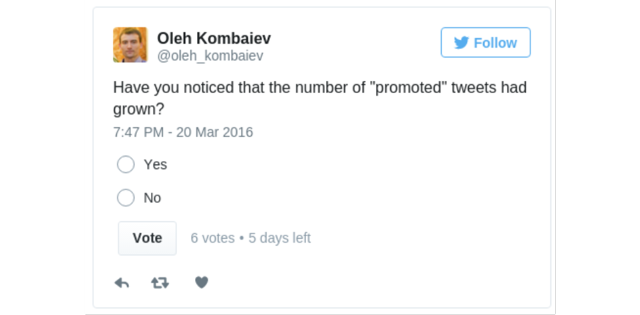 If my hypothesis about the growth of promoted Tweets is correct it logically explains the growth of advertising revenue by 24.9% q/q in Q4 2015 against the background of negative user base growth (-1.5% q/q). However, such an active network monetization poses a significant obstacle to the further growth of its base. A person who has never used Twitter is unlikely to start doing it, knowing there would be a lot of ads. Advertising is the enemy of user base growth. That's why, in my opinion, WhatsApp has all chances to become even bigger, and Twitter does not.
Conclusion
Twitter is still not profitable, but its further growth already seems doubtful to me. In this situation it is difficult to assess what stock price should be considered the bottom.
Unless otherwise noted, all charts included are my own.
Disclosure: I/we have no positions in any stocks mentioned, and no plans to initiate any positions within the next 72 hours.
I wrote this article myself, and it expresses my own opinions. I am not receiving compensation for it (other than from Seeking Alpha). I have no business relationship with any company whose stock is mentioned in this article.