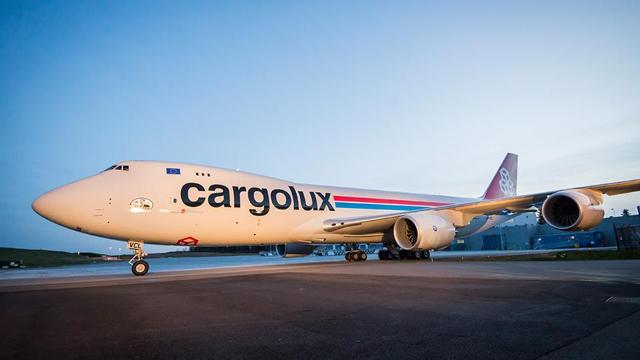 Img 1: A Boeing 747-8F aircraft
Despite all of the noise from the media surrounding issues with the Boeing 747 program, cost issues with the 787 program, and a lack of orders for the Boeing 777 program, I believe Boeing (NYSE:BA) is still a very solid buy for long-term investors. In this article, I explain why investors should use any fall in Boeing as a buying opportunity.
Low Interest Rates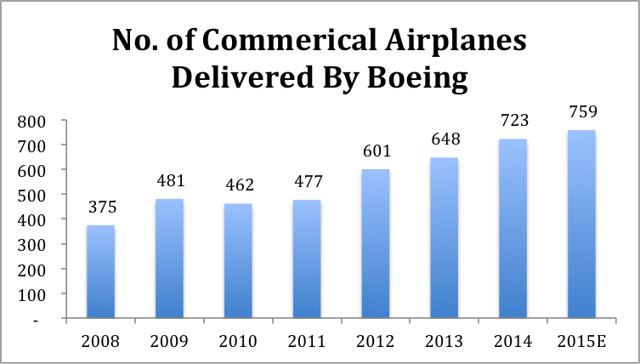 Img 2: Annual Boeing commercial aircraft deliveries 2008-2015
While low interest rates pulled the world economy out of recession in 2008, they may have done some medium-term harm to companies like Boeing that produce expensive industrial products. The low interest rates prompted many airlines to take advantage of cheap financing, since when purchasing assets such as aircraft that are in the tens of millions of dollars price range and above, a small change in the interest rate will effect the cost to the airline by several million dollars. This may have caused many airlines to over order aircraft and order aircraft that might not be needed right away in order to secure better deals in terms of financing, something that can be seen in the above chart by looking at the drastic increase of Boeing aircraft deliveries in only a few years. Further proof of this is evident when looking at airlines like Lion Air of Indonesia, a small low-cost airline startup which has just over 100 aircraft in its fleet yet 464 Boeing 737 and Airbus A320 aircraft on order, an order almost the entire fleet size of Southwest Airlines (NYSE:LUV), the largest domestic airline in the USA. While the business model may be solid, that sort of expansion is unlikely to come to full fruition as many other airlines in the region likely have aircraft on order with the same markets in mind as those that Lion Air intends to serve.
This order rush may be one reason the aircraft manufacturers such as Boeing are having trouble selling their aircraft at the moment, as there is an abundance of aircraft already on order and surplus aircraft are starting to turn up in the second-hand market, reducing demand for new orders. As airlines in emerging markets see weaker growth, many of these aircraft may find their way to airlines in developed markets, further hurting new aircraft sales for aircraft manufacturers such as Boeing. Despite the current issues, I see this as more of a digestion problem that will correct itself with time.
Commodity Prices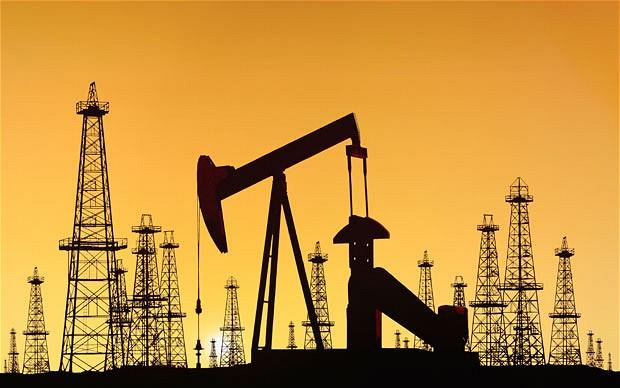 Img 3: Oil extraction in process
Low commodity prices may be the best thing to happen to Boeing in years. Despite the media insisting that new fuel efficient aircraft are not very compelling for airlines to order anymore, I do not believe this to be true for a number of reasons. Firstly, for many airlines, an aircraft is a 20+ year investment, and if history tells us anything, it is that despite the volatility, the general trend going forward for the price of oil will be up. In addition, the demand for aircraft is increasing from global growth, albeit slower than before, and while there may be excess supply of older aircraft right now, this will not continue to be the case when demand for aircraft picks up further again.
One additional benefit to Boeing right now is what the collapse in oil price has done to airline economics. The price collapse has made many routes that were less profitable or unprofitable to fly in the past now profitable to fly, causing an increase in demand for aircraft in markets where airlines are looking to exploit this. This is likely beneficial to Boeing since if oil prices were much higher, many more of the excess aircraft supply created as a result of low interest rates may instead be sitting around idle.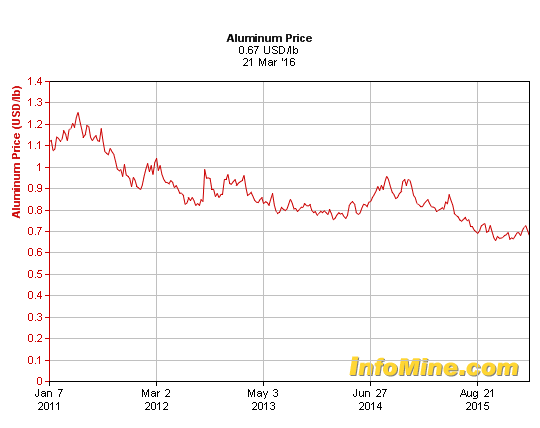 Img 4: Price of Aluminum over the past 5 years
A final benefit to Boeing from low commodity prices may be in the cost of construction. While Boeing likely signs contracts for several years covering parts and the cost it pays for materials, when these come up for renewal again, Boeing will benefit from very low prices for commodities, something that will reduce the input costs for Boeing going forward. Above you can see the large drop in the price of aluminum over the past 5 years, a key component in aircraft.
Inefficiencies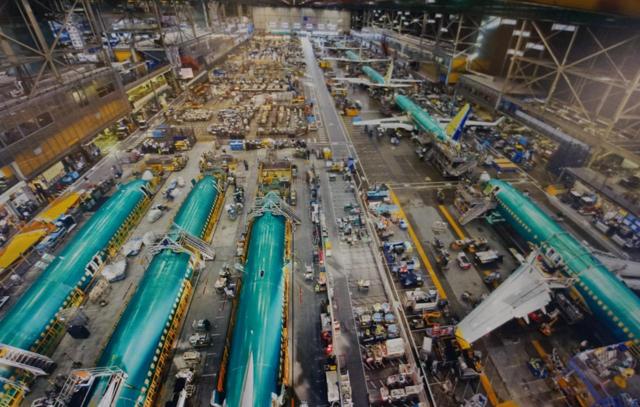 Img 4: Boeing Assembly Line
Having worked in the aerospace industry, I can attest to it being one of the worst industries I have worked in when it comes to cost control. Very simple parts such as single screws and single small pieces of wood can cost upwards of $100 each simply because they are labeled for "aerospace use" and certified for use in aircraft. While it is certainly frustrating to see inefficiencies, in my opinion, it bodes well for Boeing in a downturn as there are many areas to easily cut costs unlike other industries that are always operating on very thin margins with strict cost controls already in place.
A New Chapter For Airlines
Airlines are entering a new chapter, and for the first time ever in North America and Europe, the airline industry has reached a level of maturity where the vast majority of airlines are reporting very strong profits and no longer competing just to be the biggest. American Airlines (NASDAQ:AAL) CEO Doug Parker recently said he sees such a substantial change in the industry that for the first time in his lifetime he is comfortable to be paid in stock, a big change from the past. This bodes well for aircraft manufacturers as airlines in these regions finally have solid balance sheets to pursue sustainable expansion and the ability to finance new fleets without the stagnation that existed in the past as many of these airlines operated on the verge of bankruptcy for years.
Asia is now suffering the problems that existed in the United States and Europe for many years, with many airlines losing money but being bailed out by their home states to continue operating. Many others are operating with little or no profit in the hopes of building a solid foundation in a rapidly expanding market. Asia will likely see a transformation in the long term akin to Europe and the USA as the days of high growth end and it becomes survival of the fittest.
International Opportunities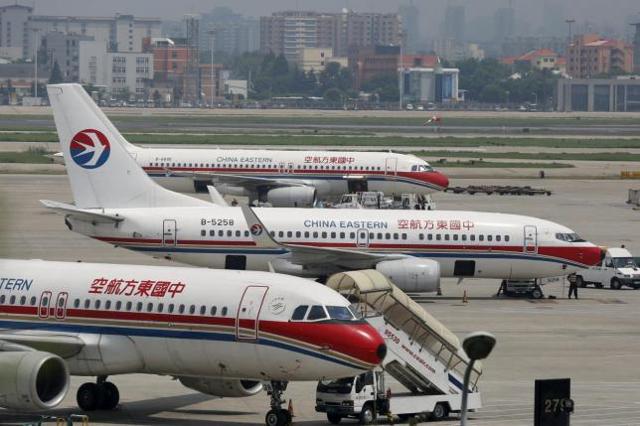 Img 5: China Eastern Airlines aircraft at Beijing Airport
Despite a slowdown in China, demand for travel is strong with travel spend by the Chinese increasing 53% in 2015. Growth in other emerging markets such as Vietnam, India, Indonesia, and Africa will be a big win for Boeing in the long term. Despite the global recession between 2009-2014, air routes doubled between China and ASEAN nations, something that looks set to continue as economic growth in the region continues even if at a slower pace than in the past.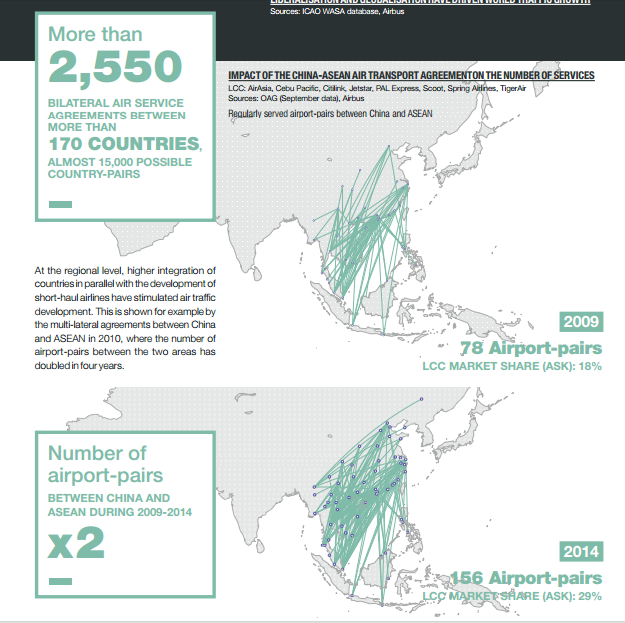 Img 6: Growth in routes between ASEAN and China 2009-2014
Low-cost airlines continue to see strong growth in all regions of the world and are a business model that thrives in both good times and bad. Low-cost airlines in China are still a very small part of the market and have been kept at bay by the state regulators for the time being. In the long term, as the market opens up and the government relaxes regulations, we could see a big boom in Chinese low-cost airlines, something that would lead to strong demand for single isle aircraft such as the Boeing 737.
A Large Scale Quality Bluechip
I do believe that competition from COMAC in China will gain momentum over time and may be a much bigger competitor to Boeing in the long term than many anticipate. The CSeries debacle has proven that the commercial aircraft industry is a very tough nut to crack even with superior technology. I expect the Chinese, however, to force their domestic airlines to purchase their local aircraft. In addition, as in the USA and Europe, I expect aircraft will become very political purchases, with countries that value a close relationship with China purchasing Chinese built aircraft for their local airlines despite possible better options elsewhere. Even with this, I believe the large scale of Boeing and its many years head start will keep it far ahead of the Chinese competition for the foreseeable future. Boeing has doubled 737 production while only hiring 31% additional workers, something that has brought down manufacturing costs and improved productivity. Further production increases will ensure that even with lower labor costs in China, the gap in production costs between COMAC and Boeing will be narrowed.
Even as high speed rail becomes a bigger competitor against aircraft such as the Boeing 737, the latest model, the MAX adds additional range that should open up many markets for airlines around the world, particularly airlines that fly only the Boeing 737. While the 787 has struggled from high production costs, demand is clearly strong and the aircraft is becoming a pivotal tool in the emerging market of long haul low-cost airlines. Demand for the 787 will clearly be very strong from legacy airlines such as United to link long haul thin routes such as San Francisco to Chengdu, China, and long haul low-cost airlines like Norwegian will take advantage of its low operating costs to operate New York to London. Cost overruns will be fixed over time as production of the 787 increases and Boeing begins to experience economies of scale. With such strong demand for the aircraft, it is only a matter of time before the aircraft becomes a positive contributor to Boeing's balance sheet. The Boeing 767 is a fully paid for program that is experiencing a comeback as I explained in my previous article. The switchover to the new Boeing 777X will be particularly painful for Boeing in the short term considering it was the company's most profitable product; however, once launched in 2019, it will be an exceptional large aircraft on the market in terms of both operating costs and technology and should see very strong demand from many airlines worldwide, something that should allow Boeing to command a premium for it as it did in the earlier years of the Boeing 777-300ER. A 757 replacement has been all talk for a long time and while it would in the short term be a large drain on capital and resources for the company, long term it would add a niche and in demand product line that would certainly grow revenues as opposed to moving them from one product to another.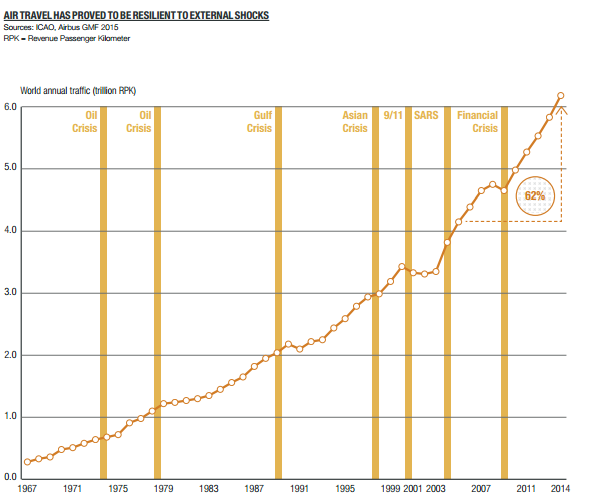 Img 8: Growth in air travel worldwide
Aircraft are an asset that have a fixed number of cycles at which point they need replaced, a positive for Boeing. In addition, globalization is only set to continue as many countries around the world develop and technology connects businesses around the world like never before. The growth of the middle class in countries from China and India to South East Asia and Africa will drive demand for travel abroad that many of these people have never had the chance to experience before. Even with threats from high speed rail for short haul travel, I do not see any technology possible that will replace the aircraft for connecting nations around the world. I believe investors should therefore pick up shares of Boeing during any selloff, as while the company may experience short-term pains from time to time due to macro factors and changing products, I fully expect the trend for Boeing to be upward going forward.
Disclosure: I/we have no positions in any stocks mentioned, but may initiate a long position in BA over the next 72 hours.
I wrote this article myself, and it expresses my own opinions. I am not receiving compensation for it (other than from Seeking Alpha). I have no business relationship with any company whose stock is mentioned in this article.