The shares of Krispy Kreme Doughnuts, Inc. (NYSE:KKD) look set for a reasonable decline on Wednesday following the company's fourth quarter earnings release on Tuesday. The earnings were good, but the guidance is what disappointed the market. We think this is an overreaction and that buying the dip will prove to be a good long-term move.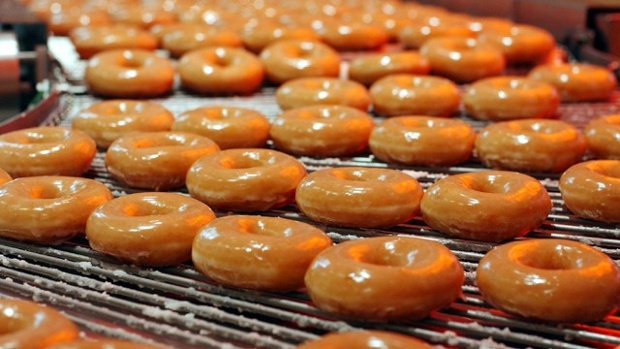 First things first, we were very pleased with the results in the fourth quarter. We had been pretty bullish on the stock and anticipated earnings per share coming in at 79 cents. Krispy Kreme bettered this with 80 cents earnings per share for the full year. Like many companies with extensive overseas presence, revenue was hit by FX headwinds and was just over $2 million less than market expectations.
The company grew its worldwide store count 14% to 1,100 restaurants. 800 are international and 300 are in the United States. This strong level of growth doesn't appear to be slowing either, with a further 30 stores opening domestically and 120 to 140 international store openings planned in fiscal 2017.
What we found most exciting about the international growth is the fact the company is venturing into 6 to 8 new markets. Much like the expansion of rival Starbucks (NASDAQ:SBUX), Krispy Kreme appears to be well received wherever it goes. If these openings prove successful, then we see the company being able to continue its aggressive store openings for many years. As these stores are franchised, the company transfers risk to the franchisee. Because of this we are pleased to see the company venture into new territories.
This is incredible progress for a company founded almost 80 years ago by Vernon Carver Rudolph on little more than $25, a secret recipe, and a little bit of dreaming. The company's market cap has been flirting with the $1 billion mark for a few months now, but we are positive it will break through it within the next twelve months.
We are very bullish on the company's future and feel the post-earnings decline is going to be a great buying opportunity. The sell-off is because the market was disappointed with the guidance provided by management regarding earnings growth. On the earnings call it stated:
"[…] we are forecasting adjusted diluted earnings per share for fiscal 2017 of $0.87 to $0.91. This represents 9% to 14% growth over fiscal 2016. On a GAAP basis, this represents $0.54 to $0.58 diluted earnings per share."
Sure, this is lower than what both the market and ourselves expected. But earnings growth of 9% to 14% is still a solid performance in our opinion. If the shares were trading at an obscene multiple then perhaps we could understand, but our view is that the shares are trading at a low multiple compared to competitors. Even if the company hit the low end of its guidance we see significant gains ahead.
We still expect the company to produce earnings beyond the guidance offered. Despite it guiding to 87 to 91 cents, we actually think the company will produce earnings per share of 93 cents. There are a couple of reasons for this ranging from the new coffee-centric stores and the rises in household income.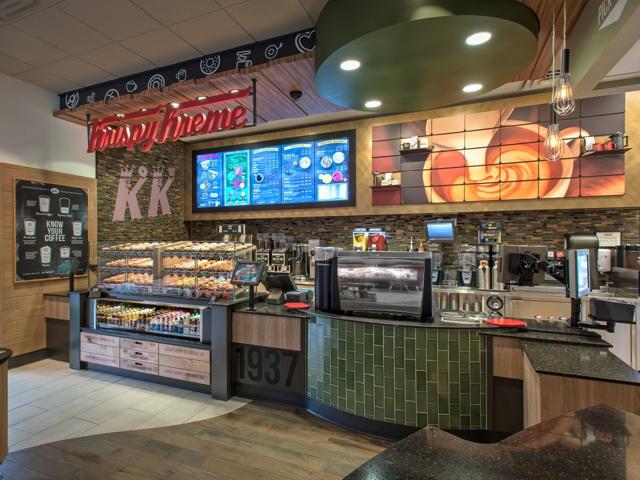 Rises in household income should be a great benefit to Krispy Kreme. We feel it could help increase traffic, but also increase the spending of the average guest. The move to convert some stores to a more coffee-centric layout should do the same. Management has stated its intent to push beverage attachment across the board. Making Krispy Kreme a destination for a good cup of coffee, as well as a decadent snack, is a great move and could help the company steal market share away from Starbucks. Especially after Starbucks disappointed a number of its customers with changes to its loyalty program.
The early signs have been very positive. March has been a great month so far for the company, and management is confident it will produce an eighth consecutive year of comparable sales growth.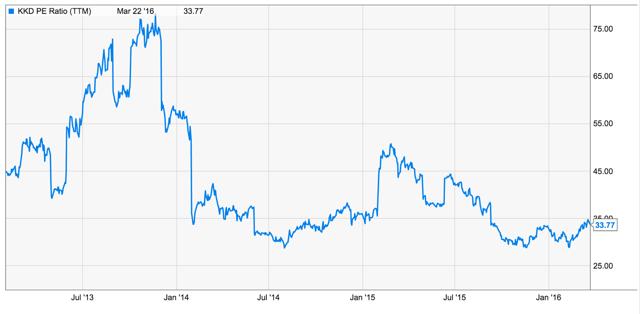 Source: Ycharts
As you can see above, to value the stock at 26 times earnings is incredibly conservative, especially considering the average in the last few years has been 30 times earnings. Even if the company produced earnings per share of 87 cents (the low end of its guidance) this would still imply a one-year price target of $22.62. This is a 47% gain from the last close price, but likely to be significantly higher if there is a sell-off when the market opens on Wednesday.
As we are expecting earnings per share of 93 cents, our one-year price target is $24.18. This represents an unmissable investment in our opinion, and we will certainly be using any dips to increase our overall holding.
Disclosure: I am/we are long KKD.
I wrote this article myself, and it expresses my own opinions. I am not receiving compensation for it (other than from Seeking Alpha). I have no business relationship with any company whose stock is mentioned in this article.