Gilead (NASDAQ:GILD) is very successful with its HCV drugs Harvoni and Sovaldi. The company is apparently infringing one of Merck's (NYSE:MRK) patents though, and because of that Merck has taken Gilead to court. A jury decided that said patent was still valid, and Gilead will be forced to compensate Merck for this patent infringement. The impact on Gilead is not yet known, and I believe investors who are worried about the impact on their investment could hedge their position accordingly.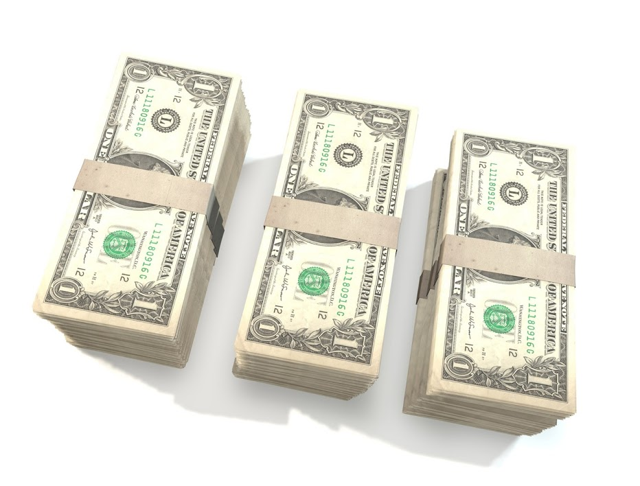 On Tuesday a jury decided that Gilead did infringe Merck's patent, and that this patent was still valid. How much Gilead will have to pay to Merck is still unknown, Merck seeks a ten percent royalty fee from Gilead for all the revenues Gilead has grossed in the past and will gross in the future with its HCV drugs Sovaldi and Harvoni. Courts could decide that Merck does indeed deserve these ten percent of Gilead's HCV revenues, in which case Gilead would have to pay about $3 billion for past revenues and about $1.5 to $2.0 billion a year for its future HCV revenues. Courts could, however, also decide that ten percent was too much, and that Merck only deserves one percent, or five percent (or any other number) of Gilead's HCV revenues.
As long as the royalty fee is not known yet, we don't know the impact this will have on Gilead's stock. I thus propose a hedging strategy for those investors who are afraid of a declining share price (although I believe such fears are not justified, as a ten percent royalty fee wouldn't hurt Gilead's bottom line in a big way).
Investors can either buy Merck's shares, which will move in the opposite direction of Gilead's shares, or buy Ionis Pharmaceuticals' (NASDAQ:IONS) shares, which will move into the same direction as Merck's shares, but to a bigger extent.
If the worst case scenario happens and Gilead has to pay a ten percent royalty fee for its HCV revenues, Gilead's bottom line would decrease about $1.5 billion ($1.8 billion in royalty payments, adjusted for Gilead's 15% tax rate), a decline of seven percent. Let's say that an earnings decrease is already priced in (but to a smaller extent), then such a ruling could lead to a share price decline in the mid single digits.
In this case Merck's bottom line would grow by $1.1 billion annually. The $1.1 billion figure is derived from Merck's share of 80% if Gilead's royalty payments (20% will go to Ionis), which equals $1.45 billion, and Merck's tax rate of 25%, which means that $1.08 billion of those $1.45 billion in additional operating income will make it to the company's bottom line. This would represent net income growth of 25 percent over Merck's trailing net income figure of $4.5 billion, which would make Merck's shares grow by ten to fifteen percent, I believe (since some royalty fees should be priced in right now).
The effect would be stronger on Ionis' bottom line (and thus also for Ionis' share price): Ionis has no positive trailing net income, but a ten percent royalty fee from Gilead (of which Ionis would receive 20%), would mean $360 million in additional revenues for Ionis, which come at no cost at all -- except for taxes. About $250 million should thus make it to the company's bottom line, which, when we apply a ten times earnings multiple on these earnings, would mean that Ionis valuation would increase by $2.5 billion. Ionis valuation could thus rise by 50% if Gilead is forced to pay a ten percent royalty fee on its HCV revenues. Ionis exposure to this lawsuit is thus a lot bigger than Merck's and Gilead's exposure, which means buying a small Ionis stake works as a hedge against an unfavorable ruling (when it comes to how high royalty fees will be).
Should the court decide that a ten percent royalty fee has to be paid, each investor's Gilead position would likely decrease in value slightly, whereas an investors (much smaller) Ionis investment would grow substantially (in relative terms). This relationship works in the other direction as well, if courts decides on a small royalty fee only (smaller than expected), Gilead's shares would likely rise, whereas Ionis' shares would likely fall (since the potential gains would be lower than expected right now).
Takeaway
Gilead was found liable of infringing Merck's and Ionis' patent, the royalty fee is not announced yet. By entering a position in Ionis, which has a lot of exposure to this case (relative to its size), Gilead investors can hedge their downside risk for the worst case scenario: A ten percent royalty fee.
Disclosure: I am/we are long GILD.
I wrote this article myself, and it expresses my own opinions. I am not receiving compensation for it (other than from Seeking Alpha). I have no business relationship with any company whose stock is mentioned in this article.