Westmoreland Coal's (NASDAQ: WLB) 4Q15 revenue of $340.8M fell slightly below Wall Street expectations for $369.50M but represented a 9.9% y/y increase. Despite decent revenue growth, Westmoreland reported a massive ($6.00) per diluted share loss for the quarter. That loss was much worse than consensus estimates for a ($0.22) per share loss and Forward View's own EPS forecast of ($1.49) per diluted share. The reason for this significant loss is a non-cash impairment charge of $136.9M. Excluding the impairment, Westmoreland's adjusted 4Q15 EPS was ($1.01), still lower than analysts' consensus adjusted EPS forecast of ($0.53). Although Westmoreland's numbers missed Wall Street predictions, the stock actually rose over 9% on earnings day.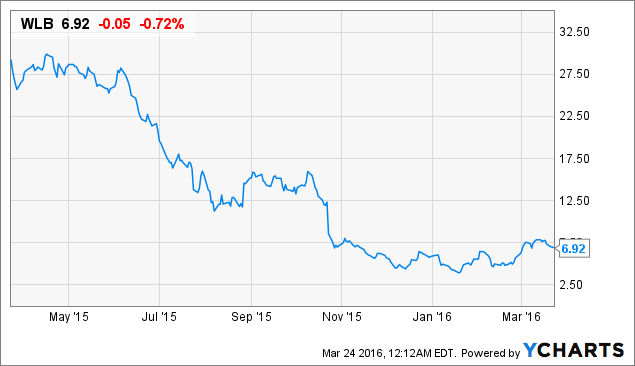 The impairment charge can be primarily traced to Westmoreland's write-down of the company's ROVA power plant in North Carolina to $0.00 from just over $133M. Is ROVA actually worthless? No, but depressed power prices, lackluster demand and hefty environmental regulations for coal-fired plants like ROVA have greatly decreased the value of the facility. Westmoreland would love to sell ROVA (a non-core asset) but doesn't foresee any buyers until 2019. (We're currently forecasting a 3Q19 sale of ROVA for around $35M.) Until then, ROVA will be a $10M annual drag on operating income. ROVA is Westmoreland's only power plant (thankfully), and there are no other similar assets likely to face similar impairments in the future.
The company's Coal Valley mine in Canada also incurred a small impairment charge of a little over $3M. Coal Valley, unlike the rest of Westmoreland's coal operations, sells into the volatile export market. With seaborne coal prices expected to remain low throughout 2016, Coal Valley will likely reduce Westmoreland's cash flow by $15M this year. (Coal Valley isn't likely to be sold but also can't be closed until 2018 due to onerous take-or-pay agreements.) Thus, two non-core operations, ROVA and Coal Valley, continue to cost Westmoreland on the income and cash flow statements. If we eliminate the impairment charge for 4Q15 and the resulting tax benefit from the loss, we estimate that Westmoreland's net loss would have been under $10M, or less than ($0.50) per diluted share, for the quarter. That would have been a good result!
Overall, we're not worried about the impairment charges because they represent the past, not the future. Nothing about an impairment affects future Westmoreland cash flow, and cash is the only thing we value! Without cash flow, earnings mean nothing and with cash flow, GAAP losses don't matter either. Westmoreland has been improving free cash flow and will be mining more cash this year. That's why we're raising our Westmoreland Coal target price to $10 from $9. This is the only coal stock you should own!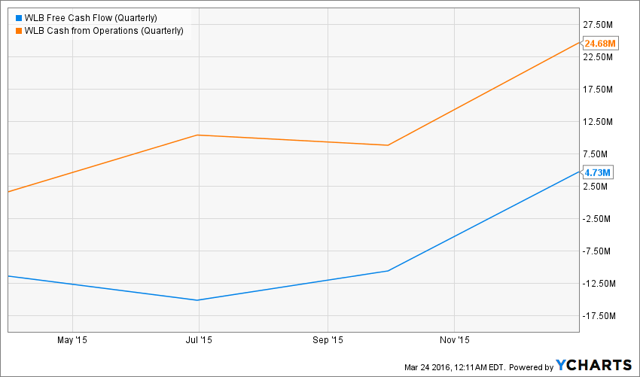 Disclosure: I/we have no positions in any stocks mentioned, and no plans to initiate any positions within the next 72 hours.
I wrote this article myself, and it expresses my own opinions. I am not receiving compensation for it (other than from Seeking Alpha). I have no business relationship with any company whose stock is mentioned in this article.