Welcome to the Ve Vill Make You Talk issue of M&A Daily
Amazon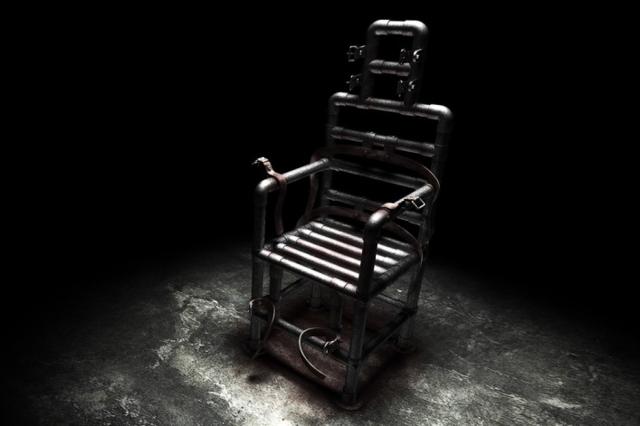 The FTC tried to coerce a false testimony from Amazon (NASDAQ:AMZN) during the Staples (NASDAQ:SPLS)-Office Depot (NYSE:ODP) antitrust trial, according to the judge. Prentis Wilson, the key Amazon executive responsible for Amazon Business was pressured by the FTC to say things that he knew to be untrue in order to benefit the government's case. The FTC denies the judge's allegations. The merger arbitrage spread is $2.41.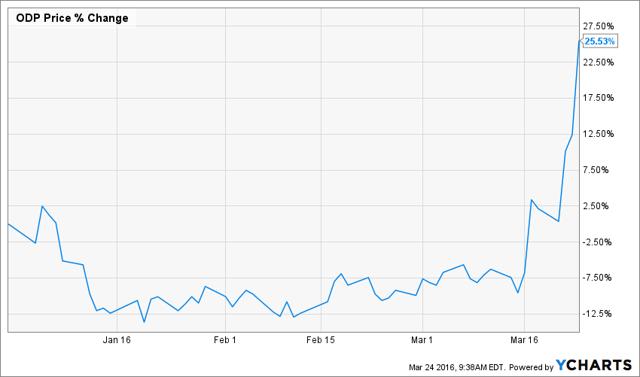 The FTC continues to believe that Staples will dominate Amazon in the market for selling pens, etc. to big businesses*.
*This is the same FTC that also believed that the market-dominating combo of Blockbuster and Hollywood Video would crush competition in video.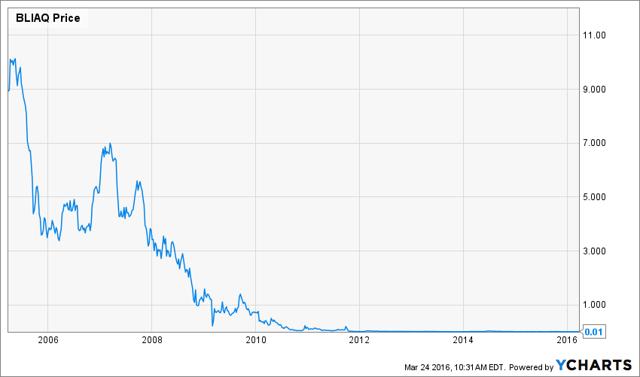 Key to the FTC's analysis was to ignore competition from the likes of Wal-Mart (NYSE:WMT) and Netflix (NASDAQ:NFLX). Today, Staples dominates, except for Amazon. By the same standard, countless mom and pop bookstores also dominate their market… except for Amazon.
Yahoo
Starboard seeks to replace the current Yahoo (YHOO) board with its own directors. Their concerns include Yahoo's terribleness in 1) financial performance 2) managerial competence 3) hiring judgment and 4) compensation appropriateness. Starboard could toss out the board by midyear.
Affymetrix
Affymetrix (NASDAQ:AFFX) will engage in discussions regarding Origin's unsolicited $17 per share cash bid.
TECO
The Emera (OTCPK:EMRAF) acquisition of TECO (NYSE:TE) secured CFIUS clearance.
Terex
Terex (NYSE:TEX) received a revised bid from Zoomlion for $31 per share in cash. Terex will pursue negotiations with the company. Meanwhile, it has not changed its recommendation for the acquisition by Konecranes (OTCPK:KNCRY).
Mattson
Mattson (NASDAQ:MTSN) announced that its shareholder voted to approve the proposed acquisition by Beijing E-Town. The $0.16 net arbitrage spread offers a 24% annual return if the deal closes by June.
Cabela's
Cabela's (NYSE:CAB) opened its books to Bass Pro Shops and other likely bidders.
Tivo
Rovi (NASDAQ:ROVI) is looking to buy Tivo (NASDAQ:TIVO) after beating out alternative bidders such as Apple (NASDAQ:AAPL), Google (GOOG/GOOGL), and Microsoft (NASDAQ:MSFT). Rovi is trying to recover after losing a major patent battle with Netflix. More to come in future editions of M&A Daily…
Done deal.
Centene (NYSE:CNC) successfully completed its acquisition of Health Net (NYSE:HNT).
Elsewhere on Seeking Alpha
Happy Easter
Disclosure: I am/we are long ODP, YHOO, TEX, CAB.
I wrote this article myself, and it expresses my own opinions. I am not receiving compensation for it (other than from Seeking Alpha). I have no business relationship with any company whose stock is mentioned in this article.
Additional disclosure: Chris DeMuth Jr and Andrew Walker are portfolio managers at Rangeley Capital. We invest with a margin of safety by buying securities at discounts to their intrinsic value and unlocking that value through corporate events. To maximize returns for our investors, we reserve the right to make investment decisions regarding any security without notification except where notification is required by law. We manage diversified portfolios with a multi-year time horizon. Positions disclosed in articles may vary in sizing, hedges, and place within the capital structure. Disclosed ideas are related to a specific price, value, and time. If any of these attributes change, then the position might change (and probably will).
Editor's Note: This article discusses one or more securities that do not trade on a major U.S. exchange. Please be aware of the risks associated with these stocks.