Inovio (NASDAQ:INO) recently announced it is developing a vaccine for the Zika Virus (Inovio Pharmaceutical's DNA Vaccine for Zika Virus Induces Robust Immune Responses in Preclinical Study). Though relatively mild itself, Zika can produce neurological defects in the fetuses of pregnant women. Should you rush to invest?
Inovio is also developing a Dengue fever vaccine. Dengue fever has emerged in Hawaii and is certainly headed to at least Florida and probably most southern states of the U.S. Should you rush to invest?
There are good, in fact great reasons to invest in Inovio, but taking time to do research and understanding where the value is in Inovio will serve you better than rushing in based on headlines. First, be clear that Inovio has no approved vaccines on the market at this time. While Inovio has had revenue from grants and collaborations, including milestone payments from partners, essentially all of Inovio's stock value is based on the promise of its vaccine pipelines.
I'll start my review with the riskier parts of the pipeline. Then I'll cover the HPV vaccines. Finally, I'll look at which larger companies could buy Inovio, which could boost the stock long before the first Phase 3 results come in.
Zika, Dengue, Ebola: Oh My!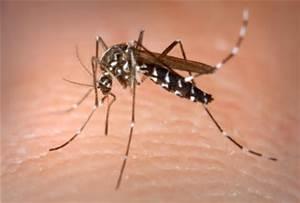 We are no longer afraid of "lions, and tigers, and bears." They are safely confined to zoos and nature reserves. Aside from our fellow human beings, our main fear is disease. In particular, we fear emerging diseases. There are therapies for most older infectious diseases. But when a new disease appears, new therapies must be invented.
Sanofi (NYSE:SNY) has already run the race to develop and obtain approval of a dengue vaccine. Dengvaxia is approved in Mexico, the Philippines and Brazil. It is not a particularly effective vaccine, but it will have to do until better vaccines are developed and approved.
Inovio recently announced a successful preclinical test of a Chikungunya vaccine, claiming 100% protection. It has also worked on a MERS vaccine with GeneOne Life Science. Its dengue vaccine, based on DMAB (DNA based monoclonal antibody production) technology protected 100% of mice in a pre-clinical trial. So it could prove to be better than Dengvaxia in humans, but to compete would need to complete Phase 1, 2, and 3 trials.
Inovio's emerging disease vaccines are currently all preclinical except for Ebola, which has started a Phase 1 trial. Inovio's ability to produce DNA-based vaccines quickly is impressive, but the reality is that the clinical trial process is long and competition is fierce. It is worth monitoring, perhaps worth investing in, but calling these potential therapies winners when they are still preclinical is going too far for me.
It is fair to conclude that the value of Inovio's emerging viral diseases program is currently intangible. One or more vaccines could start producing revenue in a few years, but zero revenue is a distinct possibility. Since other entities, notably DARPA, pay for these programs, there is little downside for Inovio.
HPV Precancer and Cancer programs
In the relatively short run, 2 to 5 year time frame, the obvious value for Inovio investors is in the HPV precancer and cancer programs.
There is already a reasonably good HPV (human papilloma virus) vaccine, Gardasil by Merck (NYSE:MRK), which is commonly given to teenage girls and others who have not already been infected with HPV. It does not treat already-existing HPV infections. It was approved by the FDA in 2016. Because HPV causes cervical and other cancers, Gardasil is marketed more as a cancer prevention, rather than as an STD prevention. Nevertheless, it has dramatically reduced the incidence of this STD in the U.S.
Inovio's vaccine, VGX-3100, is capable, to some degree, of both fighting existing HPV infections and regressing the pre-cancers it causes.
A pivotal Phase III study of VGX-3100 is planned to begin in mid-2016. Inovio is currently preparing for a Q2 meeting with the FDA about the trial design. If successful, the vaccine will treat HPV caused pre-cancers (dysplasia) that affect 500,000 new patients in the U.S. each year. Inovio has upgraded its production capacity to meet trial needs. Clinical sites are being pre-qualified internationally.
Based on the results of the Phase 2 study of VGX-3100, all the Phase 3 study should need to demonstrate is similar efficacy in a larger patient group. Investors should keep in mind, however, that sometimes good Phase 2 trial results are just statistical deviations, so passable Phase 3 results have a degree of probability, but are not guaranteed. For instance, we recently saw Celldex (NASDAQ:CLDX) have a Phase 3 trial failure for Rintega after a seemingly successful Phase 2 trial.
So VGX-3100 is where Inovio could get its first substantial, sustainable product revenue flows. Up until now revenue has come from collaborations and grants.
Predicting pricing is a risky business, but I would start with a base of $1000 per patient. That could mean $500 million per year in the U.S. alone. Some analysts will argue for a higher price per patient, more in line with cancer drugs, rather than my estimate, which is about double the cost of Gardasil.
In addition, MedImmune, a division of AstraZeneca (NYSE:AZN), has licensed INO-3112 from Inovio for use in combination with immunotherapy molecules. A Phase 2 trial should begin in 2016. Milestone payments could reach $700 million. INO-3112 contains the same DNA-based components as VGX-3100 plus DNA-based immune activator encoded for IL-12. It is hoped that in combination with other agents, INO-3112 will regress cervical cancer (as opposed to just precancer) and head and neck cancers caused by HPV.
When Phase 2 results come in it will be easier to assign a pipeline value to INO-3112. In addition to possible milestones, Inovio would receive royalties if the therapy is commercialized.
Platform & Kitchen Sink
The number of vaccines Inovio has announced is quite large. All vaccines are based on DNA plasmid technology, where DNA is manufactured to produce antigens once inserted into humans. An extension, already proven in preclinical trials, is the ability to product monoclonal antibodies by using an enhanced DNA plasmid technology.
The following table gives an indication of Inovio's ambitions (in addition to therapies already discussed):
| | | |
| --- | --- | --- |
| Disease Target | Therapy | Partner (if any) |
| HPV Aerodigestive Cancer | INO-3106 | |
| Prostate Cancer | INO-5150 | |
| hTERT positive solid cancers | INO-1400 | |
| Hepatitis B | INO-1800 | Roche |
| Hepatitis C | INO-8000 | GeneOne Life Sciences |
| HIV (multiple clades) | PENNVAX | NIAID & other agencies |
| Influenza | various | NIH |
| Ebola | INO-4212 | DARPA |
Cash, Market Capitalization and Enterprise Value
Inovio has been subject to the high volatility of biotechnology stocks since about the beginning of 2015. Its 52-week low is $4.50, the 52-week high is $10.83. This low and high does not seem to reflect announcements of trial results or much of anything besides volatility. Given that the value is in the pipeline, it is possible to put reasonable values for Inovio over a very wide range, depending on how probable you think future approvals of therapies are, numbers for patients that could be treated, and pricing of the therapies.
At the March 23, 2016 closing price of $7.62, Inovio had a market capitalization of $550 million. At the end of 2015 it had cash of $163 million and no debt. That leaves just $387 million in enterprise value. As a development stage company Inovio is not likely to produce earnings from product sales for at least 2 years. Cash burn in the fourth quarter was $8 million. At that rate Inovio can run on its current cash for several years, but the burn will increase when the VGX-3100 Phase 3 trial begins. Milestone payments from collaborators would extend the runway if they materialize.
What large Pharma could buy Inovio?
I am surprised that no larger corporation has bought Inovio yet. The price would be cheap compared to the potential.
Gilead Sciences (NASDAQ:GILD) would be my number one pick, if I were allowed to make a match. Gilead has been most successful with its HIV and HCV programs. By adding Inovio's DNA vaccine approach it is possible Gilead could cure HIV, though Gilead is already pursuing other approaches to a cure. More strategically, Gilead needs a next-big-growth area to excite investors. That would probably be an extension of its cancer program. By adding Inovio's DNA vaccines to other cancer therapies Gilead could do for cancer what it has done for HCV.
Other possible acquirers would be Merck and GlaxoSmithKline (NYSE:GSK), but almost any large company involved with viral therapies or cancer therapies could benefit from the acquisition. Even companies specializing in monoclonal antibodies might want to procure Inovio's DNA-based antibody technology (DMAB). If MedImmune likes what it sees in the INO-3112, it might make sense to buy all of Inovio rather than making milestone payments and paying royalties for the single therapy.
As a long-term investor, I would prefer that Inovio remain a stand-alone company. If its HPV vaccine, or any of its many earlier stage vaccines, became a commercial success, if would be far more valuable than what it would get in a buyout situation today. I would rather be patient, even if that means waiting 2 to 5 years, and get the full value of owning a major biotech company that I bought back when it was a micro-cap play.
Watch for announcements in 2016
Given the richness of Inovio's pipeline, there are bound to be a number of significant announcements from Inovio in 2016. Announcements about preclinical results and Phase 1 trials may move the stock a bit.
The main announcement to look for is the start of the Phase 3, VGX-3100 trial for cervical precancers. That would start a countdown to getting data approvable by the FDA. Be sure to factor in the possibility that the trial could end in failure.
My Take
I first bought INO on May 21, 2012 at $1.84 per share (reverse split adjusted), after watching the company for at least a couple of years. I traded in and out a bit, but lately have been accumulating shares and intend to remain on that course. In 2012 DNA therapy was pretty controversial among investors. I first wrote a Seeking Alpha article, Sorting Out Inovio Claims, on June 12, 2013. While I think Inovio's chances are far better proven now, I don't want to minimize the risks involved. In addition to all the usual risks in investing in small-cap stocks, there is the risk both that individual therapies might fail in clinical trials and that the entire DNA vaccine platform might not prove as safe and effective as traditional approaches.
Despite the known and unknown risks, I have a high degree of confidence in the Inovio platforms. INO currently makes up 7% of my portfolio.
Disclosure: I am/we are long INO, GILD, CLDX.
I wrote this article myself, and it expresses my own opinions. I am not receiving compensation for it (other than from Seeking Alpha). I have no business relationship with any company whose stock is mentioned in this article.