Oil's downturn has wreaked havoc with the shares of nearly every oil producer. Over the last 52-weeks, the SPDR Oil & Gas Exploration and Production ETF (NYSEARCA:XOP), which tracks the performance of dozens of US listed oil and gas producers, has dropped by 36.5%, closely following the US Oil Fund (NYSEARCA:USO), as a proxy for WTI crude, which has also dropped 36.5% in the same period. But PDC Energy (NASDAQ:PDCE), a little known shale driller operating from Denver, Colorado, has actually gained 10%. And I believe it can continue moving higher.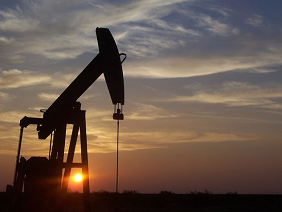 PDC Energy's incredible rise was driven in large part by its solid hedge book and a healthy balance sheet. That's a rare combination in this industry since oil producers generally have either an under-levered balance sheet or a strong hedge book, but not both. PDC Energy's unusual quality gave its future cash flows the kind of visibility which is hard to find in the exploration and production space. In an uncertain environment, investors flocked to this well protected driller. But the market sentiment seems to be improving.
Oil prices have moved back into positive territory on a year-to-date basis after crashing to more than ten year lows of less than $27 a barrel in February. WTI is around $41 at the time of this writing, higher than $37 seen at the end of last year. Compared against last month lows, the current level shows a gain of more than 50%. Meanwhile, at least some US oil producers, showing confidence in oil's strength, have begun to ramp up drilling activity. The latest rig count numbers from Baker Hughes (NYSE:BHI) showed that the total number of oil rigs increased by one unit for the week ending Mar. 18 after declining for the last 12 weeks in a row.
The recent optimism has been fueled in large part by hopes that the major oil producing nations, including Saudi Arabia and Russia, two leading OPEC and non-OPEC oil producers respectively, will come on some sort of an agreement on capping output. Although Iran has refused to become part of any such deal, and understandably so given the country has just started selling oil to international buyers following years of economic sanctions, the major producers are willing to work together to stabilize the market, even without any support from Iran.
If oil prices continue moving higher, then PDC Energy might lose some of its charm. However, the future is still uncertain. That's due to two major known unknowns. Firstly, even if the producers sign an agreement, it is still unclear how this will actually get implemented. Secondly, nobody knows exactly how the supply overhang is going to play out. I believe that with all the hype around a meeting of major OPEC and non-OPEC members in Doha on 17 April, Mr. Market seems to have forgotten about the near record quantities of crude which is stored in nooks and crannies all over the world.
In an uncertain oil price environment, investors will continue to favor PDC Energy. And why shouldn't they? The company, which already had a strong balance sheet, has recently raised $296.8 million (net) proceeds through an equity offering held earlier this month. This will allow the company to repay $115.0 million of debt due May-2016 while the remaining amount will be used to repay funds borrowed under the revolving credit facility. The reduction in debt will have a positive impact on the company's leverage and liquidity.
PDC Energy's leverage, measured in terms of debt-to-EBITDAX, is forecasted to improve to 1.1x by YE-2016 from 1.4x at the end of last year. Its liquidity, according to my rough estimate, would be nearly $590 million. This liquidity alone can easily cover this year's capital expenditure of $420 million to $450 million. But for the last two quarters, PDC Energy has been successful in fully funding the capital expenditure from internally generated cash flows. If it continues to go this way in 2016, then there's not going to be a meaningful drawdown of liquidity.
On top of this, PDC Energy has 60% of this year's crude oil volumes hedged at an average floor price of $76.29 per barrel and 67% of this year's gas volumes at $3.55 per thousand cubic feet. Essentially, the company will be selling most of its output at significantly higher prices when compared against the current levels (the benchmark Henry Hub natural gas price is near $1.90).
Meanwhile, most of the other exploration and production companies will find it increasingly difficult to fund their operations in 2016 as access to debt and equity markets gets restricted. It will be a double whammy for many small-to-mid-cap oil producers, like Devon Energy (NYSE:DVN), whose hedges are going to roll off this year. The exploration and production industry has downside protection for just 15% of its 2016 oil and gas production, according to IHS Energy. The smaller producers have better hedge books that cover 47% of their oil output- but its still considerably smaller when compared against PDC Energy.
PDC Energy has strengthened its financial health through the equity offering and continues to enjoy above-average hedge coverage. I believe the stage is set for this oil and gas production stock to outperform again in 2016.
Disclosure: I/we have no positions in any stocks mentioned, and no plans to initiate any positions within the next 72 hours.
I wrote this article myself, and it expresses my own opinions. I am not receiving compensation for it (other than from Seeking Alpha). I have no business relationship with any company whose stock is mentioned in this article.