Living in the suburbs of Denver, Colorado, one cannot help but understand why the Colorado lifestyle is rife with outdoor activities, including skiing, hiking, snowboarding, tennis, golf, swimming and bicycling, among many others.
These activities, which are enjoyed by many young and vibrant individuals living in Colorado, has made it one of the country's top destinations for work and play. In fact, Denver was recently named as the #1 Best Place to live, in a recent U.S. News & World Report issue.
It's of little wonder then that Denver would be home to one of the country's leading sports nutritional supplement companies, MusclePharm (OTCQB:MSLP). Founded by ex-football wide receiver Brad Pyatt, the company's products have gained notoriety and popularity for their nutritional properties along with their performance-enhancing attributes.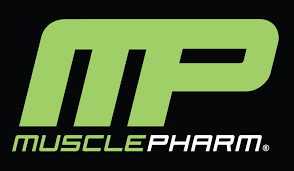 While the products have clearly gained wide acceptance among consumers, the company, from a financial standpoint has struggled. In the past, the company has experienced difficulty in a number of key areas, which has led to challenges that management has been unable to overcome.
Shareholders have been disappointed on more than one occasion, as the company's stock continued to decline in value, reaching a closing low of $1.71 share a few months ago.
As is often the case with small companies, the two biggest challenges they often face are with regard to management competency and capital requirements.
As micro-cap investors, we have learned many of our lessons the hard way, but our takeaway from all of these experiences has made us better at assessing opportunities in the small-cap and micro-cap space.
Oftentimes, we look for those opportunities where there is a fundamental change that could lead to a catalyst for the company to re-invent itself or begin the long process of turning itself around.
Whether that change is in management, a company's products, its capital structure, or a host of other fundamental stimuli, we pay close attention to spotting such changes and analyzing the potential outcomes for investors.
We have followed MusclePharm for a number of years, and for the first time in a while, we believe that there are changes taking place which could serve to enhance the future of the company.
Another such company, in which we have been a shareholder for a number of years, is Celsius Holdings, Inc. (OTCQX:CELH). We first discovered Celsius back in late 2008, when it was led by then CEO Steven Haley.
The company's first product, launched in 2005, was a calorie-burning beverage appropriately named "Celsius". What made the product unique and set it apart from a similar product launched by a joint venture between Coca-Cola and Nestle, S.A. was that its marketing claims were backed by clinical studies.
In all, seven (7) clinical studies were conducted on the Celsius product. The majority of the studies were conducted at the University of Oklahoma under the supervision of Dr. Jeffrey Stout.
The studies confirmed that Celsius, when consumed at least fifteen minutes prior to exercise, helped increase fat loss by an average of 93%, and also by raising one's metabolism through something called "thermogenesis", which created a calorie-burning effect of up to an additional 100 calories by the person exercising.
It was through these clinical studies, later acknowledged by the National Advertising Division of the Better Business Bureau, that Celsius was able to provide proof positive regarding the validity of its marketing claims.
The product developed by Coca-Cola and Nestle met with resistance from consumer watchdog groups and was subsequently discontinued.
The Enviga settlement cleared the way for Celsius to become the world's first and only calorie-burning beverage.
Today, Celsius has expanded its Ready-to-Drink (RTD) product line to include eight flavors, both carbonated and non-carbonated, as well as powders which can simply be added to bottled water to create a Celsius beverage.
Recently, back in mid-December, the company introduced its Sparkling Watermelon and Sparkling Grape Rush flavors. Both have been met with unprecedented demand, selling out very quickly at both Vitamin Shoppe and on Amazon (NASDAQ:AMZN), where the Sparkling Grape Rush flavor is a #1 New Product.
Overall, Celsius products enjoy a 4.4 out of 5.0 star rating on Amazon, with over 1,000 customer reviews. Over 80% of those who have tried Celsius beverages have given it a 4- or 5-star rating.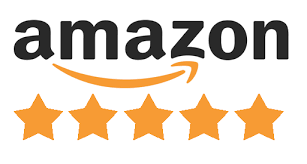 A recent round of financing last April set the stage for international expansion in China, and the company has continue its expansion here in the United States by recently getting approval for distribution in over 8,000 7-Eleven and SUNOCO convenience store outlets.
Furthermore, as part of taking the company to the next level, it was recently announced that Celsius Holdings had successfully hired away from National Beverage Corporation (NASDAQ:FIZZ) its senior vice-president, Vanessa Walker.
Ms. Walker is credited for managing all sales and marketing aspects of the LaCroix brand, which, under her leadership, grew from $35 million in sales seven years ago to $175 million in sales for the most recent year.
In addition, five new regional sales managers were hired in strategically located areas of the country to expand distribution and revenues.
Celsius Holdings, Inc. reported double-digit growth in fiscal year 2015, and on Thursday's conference call, CEO Gerry David was asked about the future direction of the company and where he planned on taking it over the next few years.
In order to understand the potential complementary synergies between these two companies, it is necessary to reach back into the histories of one of Celsius Holdings, Inc.'s largest and most influential investors.
Carl DeSantis is a self-made South-Florida businessman and multi-millionaire whose claim to fame is aligned with the successful building and sale of a vitamin and nutritional supplement empire. Carl chronicled the history of his rise to fortune and fame in his book Vitamin Enriched.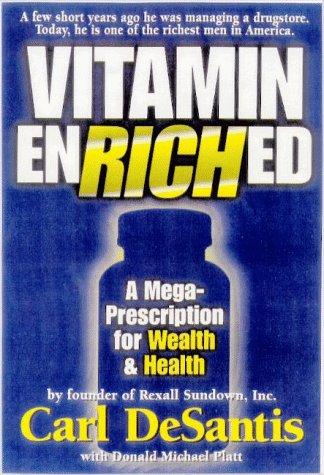 Briefly summarizing his story, Carl went from selling vitamins out of his home with his wife under the banner of Sundown Vitamins to managing a drug-store while learning the business, which eventually led to the acquisition of the Rexall chain of drugs stores and the ultimate sale of the combined businesses, appropriately named Rexall-Sundown, to Royal Numico in the year 2000 for $1.8 billion.
Carl's keen eye and entrepreneurial spirit led him to make the decision to inject substantial capital investments totaling some $17.3 million in Celsius Holdings, Inc., which he saw as an opportunity to bring his experience to a new business venture in his area of expertise.
Under its former management team, which was already in place when Carl got there, the company floundered. In fiscal year 2011, Celsius Holdings recorded a net loss of $19.5 million on just $8.3 million in revenues. This was after the company raised some $14.5 million in additional capital in 2010 through a secondary offering of shares and up-listing to the Nasdaq exchange.
The proceeds from the secondary were squandered and deployed to execute a marketing plan that was doomed to failure by then CEO Steve Haley.
Ultimately, the company went dark, and the decision was made to bring in a new management team that could pick up the remaining pieces of the company and begin the slow and tedious process of rebuilding and turning the brand around.
That responsibility fell into the hands of Gerry David, an individual with 37 years of experience in managing distressed companies, executing restructurings, successfully turning around failed businesses and building small companies with exciting growth potential.
Rolling up his sleeves and diving right in, Mr. David began the process of rebuilding and turning around the Celsius brand. He started by bringing a fresh new look to the brand - changing the packaging and injecting a renewed vitality to the network of existing distributors, and developing a marketing strategy that relied heavily on digital marketing and low-cost awareness programs.
The results were nothing short of astounding. Coming from a loss of $19.5 million in FY 2011 on $8.3 million in sales, Mr. David was able to achieve profitability for two consecutive quarters in late 2014 and early 2015 on sales which topped $10.5 million in 2013 and $14.6 million in 2014.
In FY 2015, just reported last week, sales for Celsius Holdings, Inc. rose another 22% to $17.2 million.
For additional information and details on how this was accomplished, we invite you to read some of the other reports and interviews which have appeared on Seeking Alpha and other web sites.
On a conference call with investors after the release of financial results last Thursday, Mr. David went on to say that the long-term objective of the company is to build a global portfolio of nutritional supplements and functional products backed by science and proven clinical results.
According to the official press release put out by the company, Celsius Holdings, Inc. has a corporate mission to become the global leader with a portfolio of high-performance brands with proprietary or patented brands offering significant health benefits steeped in nutritional science.
Those are some very lofty goals for a company that currently is a one-trick pony.
The logical question then becomes, "How can a company like Celsius Holdings, Inc. achieve such aggressive ambitions for world domination of the nutritional supplement market"?
The answer is actually quite simple.
Find another company with the right products to integrate into the existing Celsius portfolio, and which offers the ability to build upon in the future commensurate with the long-term vision of the company.
Then, work diligently to reach an agreement whereby you can combine the best attributes of each individual company's existing business structure, products, manufacturing process, distribution, access to capital, and management /leadership capabilities, resulting in an entirely new business venture which capitalizes on the best both companies have to offer independently of each other.
We cannot think of another company that offers Celsius Holdings, Inc. a pathway to realize its inherent potential and long-term corporate goals other than MusclePharm Corporation.
Celsius needs innovative and competitive products to build the future of the company, while MusclePharm needs the management and leadership to turn things around, along with access to affordable capital and the turnkey distribution opportunities that Li Ka-Shing's global empire offers.
Now, let's look at some of the financials of both companies.
Celsius Holdings, Inc. ended fiscal year 2015 with current assets of $15,265, 870 and current liabilities of $2,021,835, resulting in a current ratio of approximately 7.5-to-1.
The company has working capital as of 12/31/2015 of $13.2 million.
It has total liabilities of $6,521,835. The additional $4,500,000 in liabilities is a result of a line of credit note held by CDS Financial, a company controlled by Celsius's largest shareholder, Carl DeSantis. Celsius has working capital as of 12/31/2015 of $13.2 million.
The company stated on Thursday's conference call with investors that the current cash, cash equivalents and working capital should be sufficient to fund its operations through fiscal year 2016.
MusclePharm, on the other hand, reported that it ended the year 2015 with current assets totaling $47.2 million and current liabilities of $67.3 million. It had a cash balance of approximately $7.1 million and a working capital deficit of ($20 million) as of 12/31/2015.
As of December 31, 2015, the company had outstanding borrowings of $3.0 million under a line of credit facility, $2.9 million under a term loan agreement, and $6.0 million under a convertible promissory note with the recently announced interim chief executive officer, president, and chairman, Ryan Drexler.
During the third quarter of 2015, MusclePharm's Board of Directors approved a restructuring plan for the company. The plan included:
A reduction in workforce;
Abandoning certain leased facilities;
Renegotiating or terminating a number of contracts with endorsers, in a strategic shift away from such arrangements and towards more grassroots marketing and advertising efforts;
Discontinuing a number of product SKUs and writing down inventory which is included as a component of cost of revenue; and
Writing off of certain assets.
The restructuring charges undertaken have resulted in costs totaling $21.2 million so far.
MusclePharm management is continuing to execute on the restructuring plan approved by the company's Board of Directors in August 2015, but goes on to say that additional restructuring charges may be necessary in the future.
More recently, in January 2016, the company entered into a Factoring Agreement and used the initial borrowings to retire the outstanding line of credit facility and term loan.
It is apparent that MusclePharm needs cash to fund future operations. Since the inception of the company, other than cash receipts from product sales, its primary source of cash has been the sale of equity, issuance of convertible secured promissory notes and other short-term debt.
MusclePharm auditors have issued a going concern opinion in their report on the company's financial statements for the fiscal year ended December 31, 2015.
While Celsius Holdings, Inc. is in a much better financial position over MusclePharm, there can be no question that the MusclePharm portfolio of products far surpasses what Celsius currently has to offer.
However, having great products without the management skills and the capital to profitably market and distribute them does little to enable success on Wall Street.
If the goal of Celsius management is to become a world leader in sports and nutritional supplements, the company will need to develop and manufacture new products for distribution into the $10 billion global marketplace. Or, they can reach out to MusclePharm executives to explore the possibility of combining both companies into a new corporate entity.
Oftentimes, it is said when making strategic decisions regarding restructuring that "the sum of the parts are greater than the whole".
In the case of bringing Celsius and MusclePharm together and combining the two companies, we believe it would create a synergistic advantage whereby the whole could be much greater than the individual parts.
When you have an individual like Carl DeSantis, who has left an indelible mark on the vitamin, supplement, and nutrition industry, combine that with celebrity entrepreneurs like Russell Simmons and Kimora Lee Simmons, and add to that billionaire heavy hitter Li Ka-Shing, it is easy to see where future capital can come from.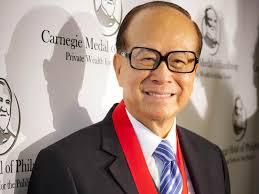 The remaining question of who can successfully lead the new company forward is answered by simply looking at the accomplishments of the current management team at Celsius Holdings, Inc.
Under Gerry David's leadership, Celsius has emerged from near bankruptcy to becoming a vibrant and successful business, whose future looks bright and promising. There is no doubt in our minds that the same set of skills and experience used to resurrect Celsius and bring the company back from the brink could be applied to successfully managing through MusclePharm's current problems.
We have introduced the idea that Carl DeSantis and his team look into all of the business aspects of MusclePharm. It is our belief that the company has suffered from very poor management and access to adequate capital on favorable terms in the past.
We further believe that Celsius Holdings, Inc. could hold the key to at least two of MusclePharm's immediate problems.
Alternatively, we are of the opinion that the MusclePharm portfolio of products would be highly complementary to Celsius Holdings, Inc. and its corporate goal of achieving significant global domination in the science-based, functional category of beverage supplements.
We have a meeting scheduled in a few weeks with Celsius management to discuss a number of our ideas as it relates to the future of the company. You can be sure that a discussion about a potential business combination with MusclePharm Corporation will be at the top of our list.
In closing, we would note that in an interview with The Wall Street Transcript last year, Celsius CEO Gerry David, when asked about Carl DeSantis and his involvement with CELH, was quoted as saying:
"Carl really is very passionate about Celsius, absolutely passionate, and really believes it should be the next billion-dollar company. He has put his finances behind the company and is also focused on helping us take Celsius to the next level."
Combining Celsius Holdings, Inc. and MusclePharm Corporation into a new highly efficient, well-capitalized company with a portfolio of promising science-based products might just be the easiest way to get there.
Disclaimer: This article discusses a company whose stock has limited liquidity, due to a low number of publicly traded shares. You are urged to exercise caution and prudence when considering an investment in such securities, as they entail much greater risks than those stocks that have more adequate liquidity and a much greater number of shares in the public float.
The opinions expressed herein are exclusively those of Altitrade Partners. We do not provide investment advice, and do not offer buy and sell recommendations on any securities mentioned in our reports. For additional information, including our full disclaimer, we invite you to visit the Altitrade Partners website.
Disclosure: I am/we are long CELH.
I wrote this article myself, and it expresses my own opinions. I am not receiving compensation for it. I have no business relationship with any company whose stock is mentioned in this article.
Additional disclosure: We currently hold no position in the shares of MSLP.
Editor's Note: This article covers one or more stocks trading at less than $1 per share and/or with less than a $100 million market cap. Please be aware of the risks associated with these stocks.