This article will be different than those I have written over the course of my career. This is because this article marks my 1,000th column here at Seeking Alpha. Wow. Let that sink in. Despite this being my 1,000th article, I imagine that many of you are reading my work for the first time. I don't take that personally, as it is the nature of the business and a reflection of my work in specific segments over the years. That said, I would like to think this article will be one that will be remembered, though in the information age, it will likely be forgotten by everyone but me next week. And that is okay. You are here now. For those of you first time readers, I want to give you a little background about myself. For those that are new to my writing or who are long-time followers, the purpose of this article is to discuss my nearly four years of writing for Seeking Alpha, what I have seen, how I have grown, and what I have learned.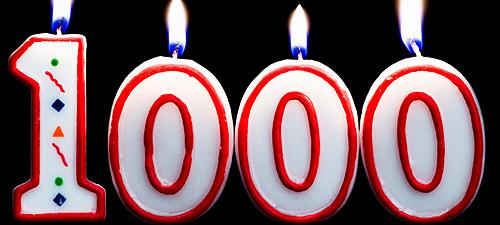 Source:thelivinlowcarbshow.com
Let me briefly tell you that I am 31 years old, married and a lifelong resident of the Albany, NY area with three children. I attended Siena College and the University at Albany and my terminal degree is a PhD in epidemiology. I have been a frequent public speaker in my area on economics, politics, stocks, health care among many other topics, and much of this is due to my work at Seeking Alpha.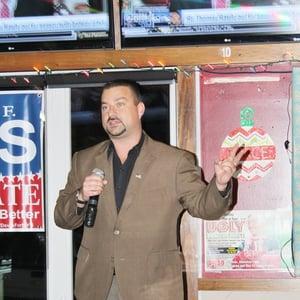 Source: faceook.com/davisfornys
I became interested in finance in undergrad where I studied economics, history and philosophy in addition to my major focus on the sciences. I began following the markets heavily in 2007 when the real estate market was peaking and oil prices began spiking. Thankfully, I had yet to invest. This was not for lack of wanting to, but rather was due to a lack of cash flow. And thankfully I did not invest, as the Great Recession hit and we saw the largest stock market crash of our generation. People were wiped out. The American economy, and really the world economy as we knew it, was on the brink of extinction. It was a scary time in late 2008 and early 2009. In March of 2009, the bottom was officially in. It was not until later that year that I began investing.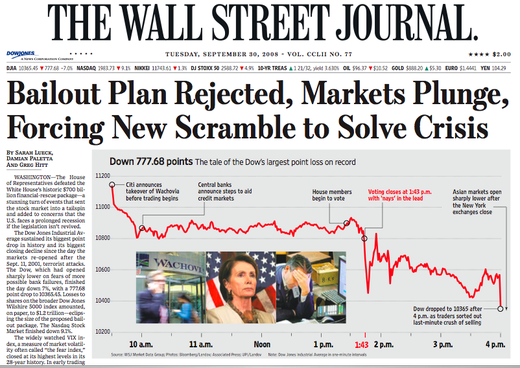 Source: NYtimes.com
I suppose it was a bit of luck that I did not have the resources prior to the crash despite my interest in the markets. I suppose it is also a strong advantage that I was able to begin investing at age 25 at the start of the now 7-year old bull market. Of course, I only had a couple grand, but with the returns we have seen, a simple index fund could have generated incredible returns. Of course, I wanted to buy stocks. To stay on top of my investments, as good ole Jim Cramer would say, you had to do your homework.
As I began doing my homework I realized how little I actually knew. What the hell was a forward P/E ratio? Why do people keep saying "I am long the name," or "I am short the name?" How do I read a balance sheet? How important is it to read the company filings? Why does cash flow matter? Why is a grasp on debt structure critical? How do macroeconomic events impact your investment? Why do you need to diversify? What do you mean I can't invest all of my cash? Why do people say "dry powder?" Why do institutions matter? How come a company makes more and more money but the stock drops? What on Earth is an option? These are just a few of the thousands of questions I did not know the answer to. There are probably still another thousand related investment questions I cannot answer, but the 31-year-old me knows a hell of a lot more than the 25-year-old me. If only that knowledge was possessed back then… I digress.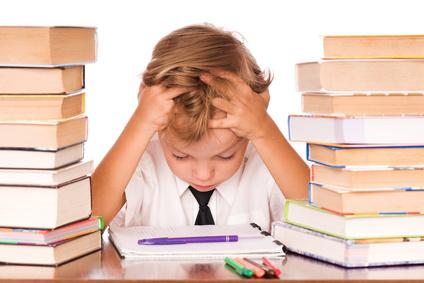 Source: psychologytoday.com
As part of the homework, I began reading. A LOT. I read pieces at every major financial outlet out there. I bought books. I studied the markets. I was thirsty for information. As such, I stumbled upon Seeking Alpha. I didn't realize it was everyday people writing here. I followed someone into a trade into U.S. Energy Corporation (NASDAQ:USEG) in 2011. This was following one of the first Seeking Alpha pieces I ever read and I did NOT do my own due diligence. I lost about 45% before bailing and losing around $2,000. Ouch. That was my first taste of investing pain and it would certainly not be the last. I lost far too much on that trade because I "didn't know what I was doing." That is the truth. I simply was naïve. I nearly cursed Seeking Alpha from the get go and never came back. Thankfully, time heals nearly all wounds.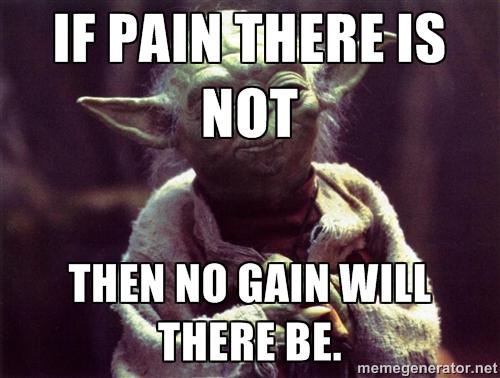 Source: memegenerator.net
I can't remember much of 2011, although I have Facebook (NASDAQ:FB) for the help. Remember the debacle of that IPO few years ago? Wish I got some when it was sub-$20. Anyway, other than that USEG trade, I don't recall losing big that year. But I did keep reading and learning. What made matters worse with that trade was that it was in an IRA, an account that you do NOT want to be gambling in. I thought I was investing. What I know now… this was gambling. But sadly, this would not be my first foray into the world of gambling in the markets. Despite my knowledge, there is often a lot of pride in investing. In 2012, I discovered options. Let's just say that I lost another few thousand learning how to use them. And if you have ever traded a short expiration option and watched the stock move a few points in either direction of your trade, then you know the glory of seeing a significantly magnified return in hours, or the absolute despotism of losing it all. It can be a gambler's nightmare. Be warned. That said, cooler heads prevailed after more painful lessons. However, I was still invested in stocks (which were doing fine) and still reading Seeking Alpha. One of my long-term investments that I had just bought into was Monster Beverage (NASDAQ:MNST) in the summer of 2012. And this was a buy that changed my life.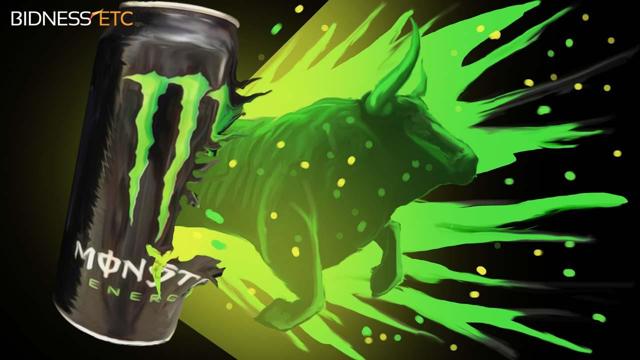 Source: bidnessetc.com
I bought 25 shares of Monster Beverage on July 20, 2012 on a day where the stock traded with extreme volatility for $63.25. I recall on Monday, July 23, my wife's birthday, I bought 45 more shares under $62. I don't know why, or what possessed me to do so, but I was on the Seeking Alpha site and saw the "become a contributor" button. I wanted to explain why I believed in Monster Beverage. I wrote it as a non-premium article and it took several hours of work. It was a "revise and resubmit" as we say in the academic publishing world. When I saw that 5,000 people plus (because of page views) has seen the work, I realized I had found a platform to build a brand and help partially fund a retirement account if I could write an article or two a week. The rest is history.
That buy call on Monster? As of today's price of $135 has returned 102%. I've been out of the trade since $85 by the way. Damn. My second article, and my first premium article was on Citigroup (NYSE:C), where I opined that this would be a name that was a strong buy for the mid-to-long-term investor. That was more than a double call. And from there, I started building a following over the last four years. With this building of a brand, I have seen the site grow, I have seen ups and downs, I have made some fantastic calls, and some terrible calls. I have made a lot on some key trades, and lost a bundle on others. But with every dollar gained or lost, I learn. I learn how to protect my portfolio. I learn how to write more effectively. I learn how to communicate with novice investors and seasoned pros alike. I have learned how to ask management the right questions. The moral of the story? Seeking Alpha has been the greatest financial educational tool I have ever come across. And it is FREE.
I am proud to say that at the time of this writing, I have amassed 9,800 followers and 3,200 real-time followers. A quick point on followers. Some of the long-standing contributors were 'given' followers when the platform became one in which there were paid contributors. I missed that boat, so I built all of them from scratch. You do that math. Counting this article (which is mathematically incorrect to do so for those keeping score, the denominator should be 999) we see that I have averaged 9.8 followers per article. I will tell you though, that this path has not been easy.
What do I mean? I became a bit of a gold (NYSEARCA:GLD) and silver (NYSEARCA:SLV) bug in 2012-2013. What terrible timing. I covered names like Goldcorp (NYSE:GG), Eldorado Gold (NYSE:EGO), Silver Wheaton (NYSE:SLW), etc. One of the more fun articles I recall writing was the Battle of the Heavy Weight Gold Diggers. In this piece, I researched and compared the metrics of the major gold companies. Fast forward almost four years later and all of these stocks have been crushed. Interestingly, the conclusions are nearly the same, that is, Goldcorp, Barrick Gold (NYSE:ABX), Newmont Mining (NYSE:NEM) were the top choices. I think this is mostly true today, after 50% plus haircuts in share prices. Perhaps, the worst mining call was on Vista Gold (NYSEMKT:VGZ). It had so much going for it, and simply became a victim of the commodity selloff. Good for an 80% loss. Ouch, those precious metals hurt (side note - the sector is a buy now in my opinion).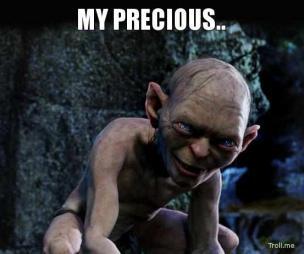 Source: relatably.com
I spent several months becoming the "top" precious metals author at Seeking Alpha. Loved the competitive spirit. Too bad every call is in the red now (I think). Not good for Tip Ranks. In 2013, I discovered the mortgage real estate investment trusts; the mREITs. These are some of the most convoluted companies to follow. Honestly, they are incredibly difficult, and they were controversial. For someone building a following, this was a sector to cover. I had long calls on a good chunk of names, all of which fell apart (though I will add that now, the dividend has led to positive returns on some). I won't go into details here, but there have been a number of really high quality work that I put out on names like Annaly Capital (NYSE:NLY), American Capital Agency (NASDAQ:AGNC), as well as ARMOUR Residential REIT (NYSE:ARR). After covering these names for some time (and still owning a number of them), I also discovered the business development companies.
I have to say, I do like the business development companies. They are fantastic yielders with a better business model than the mREITs. My favorite plays are of course Prospect Capital (NASDAQ:PSEC) and Main Street Capital (NYSE:MAIN). They are certainly risky, but as part of a well-diversified portfolio, they deserve a place in your portfolio. My calls in both names have generated positive returns factoring in the payouts. Sticking with high yield, I have also enjoyed covering telecoms, with my top dividend growth stock of the next five years being AT&T (NYSE:T). I also have been a fan of trading around a core position in Frontier Communications (NASDAQ:FTR). I will say one thing, AT&T has been one of my favorite names to cover as I believe this is one of the most innovative communication companies of our time right now.

Source: fathomcreative.com
So, I am not writing to summarize my entire writing career. Over 1,000 articles, I have looked at over 100 companies plus. My best call has been by far on Plug Power (NASDAQ:PLUG), where I called for a buy when the stock was a buck and called for a sale when the stock approached $9. Hell of a return. And speaking of Tip Ranks, the company acknowledged this call as the second most grossing idea of 2014. In fact, Seeking Alpha contributors as a whole offered the best ideas that year.
But there have been absolutely terrible, disgusting calls, in addition to the mining sector calls above. And to make matters worse, some of these disgusting calls were in my field of expertise! I am talking about names like Response Genetics (NASDAQ:RGDX), Synta Pharmaceuticals (NASDAQ:SNTA) and RXI Pharmaceuticals (NASDAQ:RXII). Response is out of business and the latter two are on the ropes. Of course, I have also been a bull on better biotech names like Gilead (NASDAQ:GILD), GW Pharmaceuticals (NASDAQ:GWPH) and even Johnson & Johnson (NYSE:JNJ). Then there is the curious case of Linn Energy (NASDAQ:LINE) which is all but bankrupt following the incredible decline in oil. I maintain that it is the time to accumulate companies that have stood the test of time like Royal Dutch Shell (NYSE:RDS.A) (NYSE:RDS.B) and Exxon Mobil (NYSE:XOM). Those have been strong lately and are the safest for the long term.
For every winner, there has been a loser I am sure. But Seeking Alpha has provided me the opportunity to expand my expertise into many sectors. I don't think there is a sector I have not discussed in one way or another. I like controversial names. I like money making ideas. And Seeking Alpha has been the ticket to not only opining on these ideas, but to develop them. And with my personal development, I have watched Seeking Alpha grow as well. Over the course of just these past few years, there have been several exciting new developments.
Some developments have been related to appearance and functionality. For a whole, there seemed to be constant changes to the home screen. I understand the need to innovate, to make things better, to test and retest, to conduct program evaluation. This matters. But the evolution is evident, I wish I had a screenshot of the home page from 4 years ago. The comparison is black and white. I find the home page very useful. I have watched as the ability to cover some foreign names as well as mutual funds became available, and the advent of real-time alerts for followers and ticker subscribers.
I have seen a number of changes in the management here and editors come and go. I have watched the number of staff members grow to accommodate the growing contributor base. It has been a pleasure to watch. I have witnessed and participated in some of the tools Seeking Alpha has developed over the years. The Market Currents, or now the Market News feed, parallels the wires which firms pay thousands of dollars to access. I rely heavily on it. The advent of the Small Cap Insight articles, which awarded higher payouts for quality research on undercovered and smaller cap names was a major positive. The introduction of Top Articles, which awarded the best articles Seeking Alpha had to offer a significant payout and recognition.
I will say that the one regret I have is despite having tried on several occasions to reach the Top Idea pinnacle, I have not had a single one. I've had a number of Pro ideas, but never a Top PRO Idea. In some way I feel a bit like Dan Marino or Henrik Lundqvist, and up until two weeks ago, like Leonardo DiCaprio; giants of their platforms, but never taking home that prize. For those not familiar with my analogy reference, I am referring to winning a Superbowl, a Stanley Cup or an Academy Award. Okay, perhaps this is a stretch on my part, but it is one thing that I went after a few times only to come up short. Once again I digress. With the introduction of these new incentives, the moves helped the company parlay the research into a PRO platform, geared at professional investors and institutions.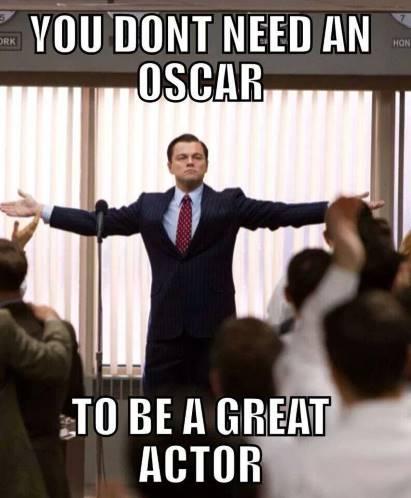 Source: devlabmtl.org
The PRO platform is market moving. I have had several pieces published here since it went live. It is an honor to have work selected for this platform. But you know what? It is not that difficult. All you need is a sound idea with thorough and novel research, and you stand a strong chance of having a PRO article published. Best yet, the PRO team will work with you to get to the PRO status if you are willing to put in the effort. Thank you to the PRO team. In recognizing the work of the innovation on Seeking Alpha's end, Seeking Alpha also has made moves to market its contributors.
While there are many things I could cite, there are a few key moments that stand out. One was allowing the contributors to feature their websites and books on their profile page, but then also linking to the websites at the beginning of every article published. That is fantastic exposure. And it's free. Or in many cases, you're being paid and getting to advertise. Win-win. The second feature that stands out was competitions. Competitions where massive prizes (in the world of freelance journalism anyway) were offered in exchange for the best ideas in several categories. This brought in high quality research, more visitors to the site, and more exposure for the contributors. Contributors also were given access to the PRO Platform for participation, helping them with their own investments as well as seeing what it took to get to that level. The third, and most exciting development, was the advent of the Contributor Marketplace. This exciting new venture basically put the power of the brand into the hands of the contributor. Rather than folks subscribing to a library of content per the PRO Platform, members of Seeking Alpha can now subscribe to premium content by their favorite contributors. For the record, I have been developing my pitch, but I have yet to launch a premium product. Too many competing priorities. That said, this shows Seeking Alpha's commitment to its lifeblood, its contributors. Do you have an idea that you think the community needs to hear? Then become a contributor today.
If you are still with me through this time, then you can see that this piece was really an exercise in nostalgia, but for my 1,000th article, I felt it appropriate. But I could not have done this alone. I want to thank my family for understanding the early morning hours, the late weeknights and the weekends I have spent writing to build a brand and establish a secondary income. Writing regularly is a massive commitment as there is idea generation, research, writing and editing. And to the each of these points, there are Thank Yous in order.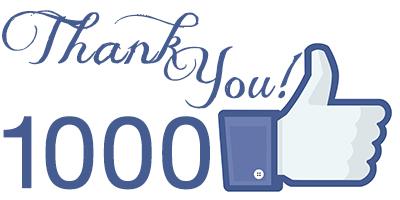 Source: geocaching.com
For idea generation, I thank the entire contributor network here at Seeking Alpha. More than once I have responded to your articles, or learned about a name that I wanted to look into more.
For the research side of things, I once again thank the contributor network. I try to cite as much of your work as possible. I find myself less and less seeking outside research. That is a big kudos to the community. I also need to thank everyone on the news team here at Seeking Alpha. Without you, I would be on many other outlets trying to replicate the feed. You do a great job and your timeliness improves every quarter.
As for writing and editing, well, let me first say that after 1,000 pieces here at Seeking Alpha, my writing has dramatically improved. Still once in a while an error creeps through or things are awkwardly written. Improving the flow of my articles has perhaps been the greatest triumph in my writing evolution. For this, I credit a lot of practice, but also need to thank all of the editors here at Seeking Alpha. Let me tell you, it is often a thankless job. But not from my perspective. Thank you. With that, I want to single out a few staff and editors who have impacted me greatly over the years, and some of who I work with on a daily basis.
George Moriarty. Never has someone been so involved with their contributor base as has this man. Always willing to give a piece a fair shake. Always willing to discuss the issues. He has been a go-to person here. In fact, I reached out to him before writing this piece to test the waters. Didn't want to have a piece no one would read since it is not "about" a stock. I once again congratulate him on his new position as VP Content.
Eli Hoffmann. I thank Eli for his transparency. Many times when the site is down, or there are bugs, or something isn't right, he is active in the forums keeping us in the loop. And while we had our back and forths on moving from a quarterly to monthly contributor compensation system, we got there. Any time there has been an issue, he has been on top of it, and that reinforces the confidence of this contributor in the long-term stability of this platform.
Then there are the editors who I work with consistently. While likely every editor has read/edited/approved my work at some point, there are several editors who I regularly work with.
Robyn Conti. Robyn has helped with the presentation of many of my articles in Dividend and Income categories. The feedback is always productive and she probably promotes to the platform at least two articles a week on average on my behalf.
Mike Taylor. Despite having a PhD in epidemiology, Mike has kept me honest. Sometimes, the feedback and questions are so in-depth, I rewrite entire articles. While it has been a while since I have published in the biotech sector, we have regularly worked together, and every now and again he promotes an unrelated article on my behalf, like in mining or other unexpected sectors.
Steve Brown. I would say Steve handles most of my "Fast-Track" requests. These are the articles that I will write early on in the AM after earnings and generally speaking they are out by mid-day at the latest. Thank you for getting these timely pieces out so often.
Michael Lipkin. Generally speaking, when I write after hours on after-hour earnings or other items and the piece is timely, Michael is more often than not the editor in question and gets the pieces out.
Rocco Pendola. Rocco has been an intermittent editor of my work here and there, but over the last few months has read more and more of my telecom pieces. He has taken the time to offer feedback even 900-1000 articles later on how to best present certain statements, refining flow and enhancing the reader experience.
I hope I am not leaving anyone out. Over the years, memory of past editors who have come and gone has faded, though I should thank George once more as he often read much of my work when he was building the editorial staff as well. He also had strong constructive criticism which helped advance my work.
So suffice it to say that 1,000 means a lot to me. I can't calculate the amount of work that has gone into getting here. I will reiterate the number of nights, early mornings and weekends, as this is only part-time endeavor. People often ask is it worth it? I say "always" as now I am sought after to speak with managements, give advice on stocks or trades or even writing articles. But the bottom line is the experience has helped significantly improve my investing game, my writing, and has provided a secondary source of income. No one is getting rich writing. If it were a sole source of income, we'd be below the poverty line. But I would be remiss if I did not acknowledge that the added income helped me finish my PhD, buy my first home, and helped add to retirement savings.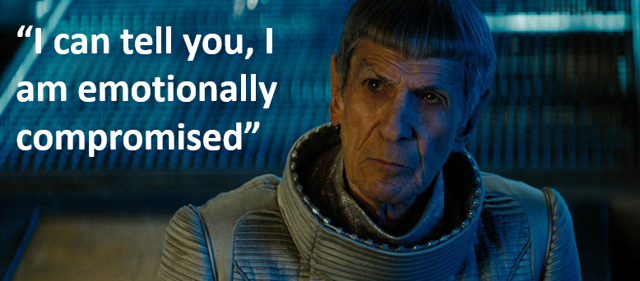 Source: startrek.com
However, more than any of this, my time here at Seeking Alpha has helped significantly improve my investing returns as I think I finally "know what I am doing." And after all, isn't that why we are all Seeking Alpha?
As always, I welcome your comments.
Note from the author: Christopher F. Davis has been a leading contributor with Seeking Alpha since early 2012. If you like his material and want to see more, scroll to the top of the article and hit "follow." He also writes a lot of "breaking" articles that are time sensitive. If you would like to be among the first to be updated, be sure to check the box "Real-time alerts on this author" under "Follow."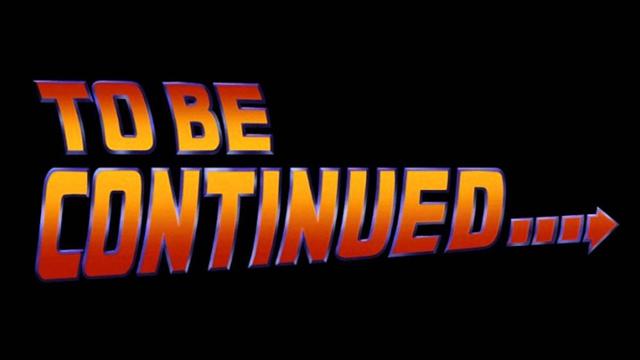 Source: Back to The Future film (via huffingtonpost.com)
Disclosure: I am/we are long AGNC, JNJ, PLUG, SNTA, NLY, PSEC, RDS.A, RDS.B, SLW, T.
I wrote this article myself, and it expresses my own opinions. I am not receiving compensation for it (other than from Seeking Alpha). I have no business relationship with any company whose stock is mentioned in this article.
Editor's Note: This article covers one or more stocks trading at less than $1 per share and/or with less than a $100 million market cap. Please be aware of the risks associated with these stocks.