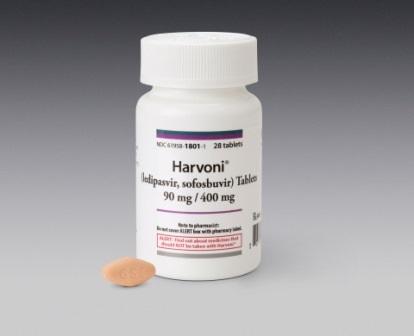 The financial markets have been abuzz over the tete-a-tete between Merck (NYSE:MRK) and Gilead (NASDAQ:GILD). A jury upheld the validity of Merck's HCV patents and analysts went wild with scenarios of potential up front costs and future royalties to Merck. I felt vindicated for having predicted the lawsuit had legs. Then this happened:
A federal jury in California ordered Gilead Sciences Inc. to pay Merck & Co. and a partner $200 million for infringing two Merck patents in a case involving Gilead's two blockbuster drugs for treating hepatitis C, Merck said Thursday ...

"We are pleased that the jury recognized that patent protections are essential to the development of new medical treatments," Merck said in a statement. "The compounds and methods at issue in this case facilitated significant advances in the treatment of patients with HCV infection, and achieving these advancements required many years of research and significant investment by Merck and its partners."
$200 million ... is that what all the rigmarole was about? The monetary damages felt more like a mediation than an actual settlement. First of all, the up front payment is only 10% of the $2 billion Merck was seeking. Secondly, it's a pittance in comparison to Gilead's $12 billion in cash and securities. However, Gilead is still not out of the woods. Here are the real issues facing the company going forward.
Ongoing Royalties?
The jury awarded the one-time payment based on [i] Gilead's $20 billion in U.S. sales, [ii] less expenses, [iii] at a 4% royalty. It equated to about 1% of U.S. sales. A judge will determine what ongoing royalties the company will have to pay going forward. The royalty amount creates another uncertainty for GILD, and has the potential to be more damaging financially.
Global Economy In Shambles
In November I rang the alarm that Gilead's HCV sales may have peaked and that thesis appears to be materializing. According to Barron's, new patient starts are tracking 3% below last quarter's:
Gilead HCV franchise was slightly down w/w in terms of new starts and holds 94% share among the new patients. We are in week #6 of new competition launch. However, new pt. starts are tracking 3% below last Q (QTD). Total scripts are tracking ~9% below last Q and pointing to 1Q'16 sales at $2.16B vs. $2.46B consensus. VA sales are a big unknown as lack of budget impacted Q4'15 sales. We do not think IMS fully captures VA sales and their annual budget of $1.5B (for HCV) could be the differentiating factor.
Since VA sales were de minimis last quarter, a 3% decline Q/Q could be apple-to-apples if VA sales were not captured in the current IMS data. In my opinion a bigger question is, "Who will be able to afford Harvoni in this economy?"
In the U.S. Gilead has already reached those who can afford it out of pocket or via discounts with health insurers. Many potential patients that remain either cannot afford the regimen, or their insurance don't provide access to it. New York Attorney General Eric Schneiderman has voiced concerns that health insurers are restricting access to HCV treatment for their patients. The rub could be that regimen is so costly it could hurt insurers' benefit pay out ratios.
Massachusetts Attorney General Maura Healey has publicly lamented that state Departments of Corrections do not receive HCV discounts like the federal Bureau of Prisons. She has even threatened to sue Gilead if the company didn't cut prices. The state is legally required to offer HCV treatment to state prisoners. Ms. Healey may not have a choice but to find a way to bring Gilead to the bargaining table. If Massachusetts paid the full freight ($84,000 and up) to treat state prisoners for HCV, it would exceed the state's entire budget for prisoner healthcare.
Of the 150 million HCV infecteds worldwide, the majority are in foreign countries. The discount for an HCV regimen in Egypt and other developing nations is over 90% off the list price. In developed countries in Europe, revenue-per-start is already trending much lower vis-a-vis the U.S. GILD bull Jim Kimmelman attributes the disparity in pricing to budget constraints and a lower GDP in Europe. It could worsen as the global economy is in shambles:
China's February exports fell 25% Y/Y while imports were off nearly 14%; it was the worst monthly collapse in Chinese exports since 2009 ... The IMF is so concerned that it is expected to cut its forecast for 2016 global growth from the 3.4% it currently estimates.

China's pullback was one of the catalysts that caused 2015 world trade to fall by nearly 14% Y/Y -- the first contraction since 2009. The Baltic Dry Index, which measures global trade in bulk commodities, is at historic lows; some swear by the index as predictor of global recession. The IMF believes immediate action must be taken to boost demand.
Mind you, the "immediate action" suggested by the IMF comes on the heels of trillions in stimulus from central bankers over the past eight years. To make a long story short, Gilead won't be able to squeeze blood from a turnip. The sagging global economy will likely dictate that the company cut prices going forward. Declining starts and falling prices does not bode well. Avoid GILD.
Disclosure: I/we have no positions in any stocks mentioned, and no plans to initiate any positions within the next 72 hours.
I wrote this article myself, and it expresses my own opinions. I am not receiving compensation for it. I have no business relationship with any company whose stock is mentioned in this article.