Newcastle Investment Corp. (NYSE:NCT) is an interesting REIT. The core company focuses on investments in Real Estate Debt and Golf related real estate and operations. In the past 5 years they have spun off three separate business entities, New Residential Investment Corp (NYSE:NRZ), New Media Investment Group (NYSE:NEWM), and New Senior Investment Group (NYSE:SNR). Investors who started with shares of NCT in 2011 have seen cumulative common dividends paid grow from $0.15 in 4Q2011 to $4.55 in 4Q2015 when you consider the dividends from all the spin-offs included.

NCT currently pays a quarterly dividend of $0.12 which corresponds to an annual yield of just over 11% based on the share price of $4.17 as of market close on March 24.
The company is externally managed by an affiliate of Fortress Investment Group (NYSE:FIG).
Real Estate Debt
The company actively manages CDOs and other real estate investments. To enhance their returns, they seek to opportunistically buy back liabilities at a significant discount, and to execute on other niche opportunities, such as collapsing CDOs.
Newcastle started 2015 with $1.1 billion face amount of assets
In beginning of 2015, expected recovery value of $350 to $400 million over the next 2 to 3 years
In June 2015, they collapsed the last two CDOs, CDOs VIII and IX, sold $181 million of face at par, generated proceeds of $70 million and cleaned up the balance sheet dramatically.
According to the CEO, Ken Riis on the Q4 conference call they had good results from their debt business in 2015:
"For the full year, the portfolio decreased $340 million. We sold $213 million of non-agency assets in the year, received $86 million of pay-downs and reduced our agency portfolio by $40 million.
This activity resulted in over $100 million of principal recovery to NCT or more than 25% of our total projected recovery at the beginning of the year. We ended the year with $717 million face amount of assets, split pretty evenly between non-agency and agency assets."
In 2016 the company expects to realize an additional $250 to $300 million in debt recovery.
Golf Business
In December 2013, Newcastle completed the restructuring of an existing debt investment in National Golf Properties. Through the transaction, Newcastle acquired the equity of National Golf Properties and its affiliate, American Golf Corporation (together the "Golf Business").
As of December 2015, they are one of the largest operator and owner of golf courses in the U.S. - a portfolio of golf courses including 86 properties across 13 states. The golf business generated EBITDA of $31 million in 2015, a 30% increase over the previous year. Free cash flow of $16 million versus $10 million a year ago.
The portfolio consists of 63 high volume public courses that are situated in year round golf markets. On the private side they have 23 courses with nearly 15,000 club members who pay recurring annual dues.
One of the developments on the public golf course side of the business is the expansion of players clubs which are similar to a gym membership. Members receive free golf clinics and access to other benefits for a monthly fee. It's a high margin program that includes 20,000 members going into 2016 and is expected to grow.
Another future growth area in the golf business is the concept of the Drive Shack. The concept is an innovation in the golf business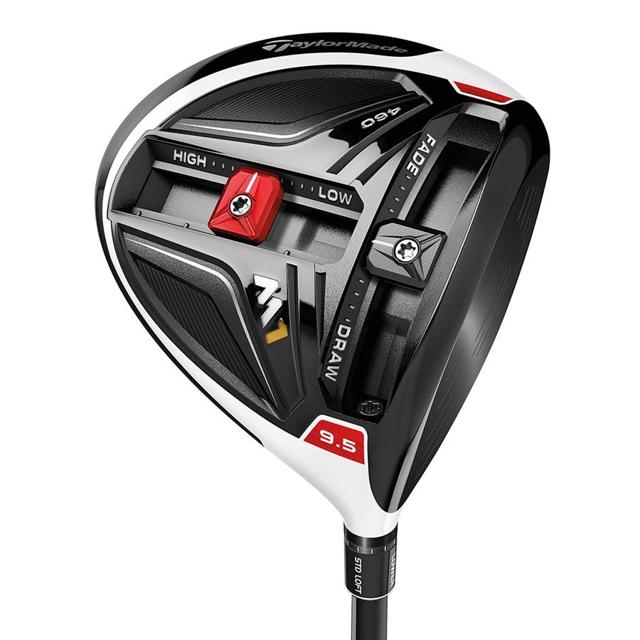 working alongside Taylor Made (a leading golf club manufacturer) to build new facilities across the US and internationally. The Drive Shack concept combines a driving range with competitive gaming and teaching technology to expand beyond traditional golfers. The intent is to bring a younger, more modern customer demographic into the mix.
It remains to be seen how successful this new venture will be but the economics are compelling. The business assumes a unit cost of between $15 to $20 million to build a Drive Shack facility with each facility generating about $5 million of EBITDA, according to the company's estimates.
Conclusions
I like Newcastle's business model and they have successfully spun off several business ventures that have unfortunately been underperforming the S&P 500 over the past year but have continued to grow the dividend payouts. The long term value for NCT is compelling as the company is investing in both a stable, conservative golf course management business while also innovating with a new joint venture in Drive Shack aimed at expanding the entertainment and educational offerings to a younger target market. In addition, the real estate debt business offers up a stable cash flow to help offset the investment in the new business venture and supports the continued dividend income stream which currently represents an 11% annual yield.
Disclosure: I am/we are long NCT, SNR.
I wrote this article myself, and it expresses my own opinions. I am not receiving compensation for it (other than from Seeking Alpha). I have no business relationship with any company whose stock is mentioned in this article.