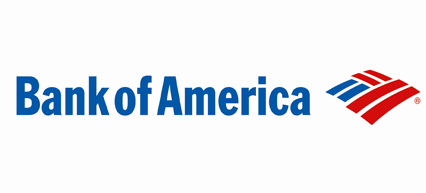 A couple of days ago I penned a piece on Bank of America (NYSE:BAC), titled "Bank Of America: Steep Margin Of Safety," in which I contended that the bank was way too cheap, and not getting the attention it was owed. Bank of America is in the bargain bin, there is no other way to put it: At the end of the December quarter, Bank of America said in its filings that its accounting book value, or ABV, was $22.54/share, a $1.22/share, or ~6 percent improvement from a year ago. Bank of America's shares, on the other hand, can be bought for much, much less.
In my last piece on Bank of America I essentially criticized the bank's low valuation because investors continue to price an earnings recession into Bank of America's shares even though economic data does not imply that the U.S. is headed for a recession at all. If anything, the U.S. economy, as well as the global economy, is on a moderate growth path that went hand in hand with solid job gains so far in 2016. The bottom line was that Bank of America's deeply discounted shares made a compelling value proposition.
What I didn't mention in my last piece, but what should have been mentioned, was that Bank of America announced an $800 million stock buyback a little more than a week ago. The $800 million buyback comes after the bank's Board of Directors approved a $4.0 billion stock buyback only a year ago. The new buyback is meant to offset dilutive effects related to employee incentive compensation.
Bank Of America Needs To Double Down On Stock Buybacks Right Now
Using shareholder capital to buy back stock at a time when shares are deeply discounted (Bank of America's shares can now be bought for a ~39 percent discount to accounting book value) is not a bad idea. In fact, given the extent of Bank of America's undervaluation, it would be a smart move to spend as much as cash as possible on stock buybacks.
Buybacks below accounting book value, especially when shares change hands for just ~61 cents on the dollar, are very accretive, and a win-win for the bank and its shareholders. Right now is the perfect time for Bank of America's management to double down on stock buybacks to enhance its intrinsic value.
Your Takeaway
The $800 million buyback authorization is good news, but likely only going to be a drop in the bucket: An $800 million buyback allows Bank of America to buy back ~58 million shares at current market prices. That being said, buying back stock at that low a price is a great and easy way for Bank of America to grow its accounting book value. Bank of America's management might want to rethink its approach to stock buybacks below ABV and double down on its stock as long as it is in the bargain bin.
Disclosure: I am/we are long BAC.
I wrote this article myself, and it expresses my own opinions. I am not receiving compensation for it (other than from Seeking Alpha). I have no business relationship with any company whose stock is mentioned in this article.