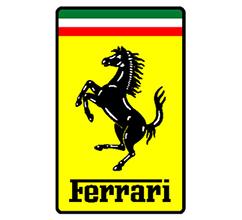 Ferrari's Businesses
There is no need to introduce this company to the public and explain what it produces, as the name speaks for itself. Everybody knows that Ferrari N.V. (NYSE:RACE) sells super-luxury sports cars under the well-known brand "Ferrari". In 2015, Ferrari earned almost 73% of its total revenue by selling sports cars and spare parts. For comparison, in 2014, that was about 70%. However, I would like to highlight three other components that contributed to the top and bottom lines of the firm:
Engines (7.7%)
Sponsorship, commercial and brand (15.5%)
Other (4%)
Engines - This segment includes selling engines to Maserati for its cars, and engine rentals to other Formula 1 racing teams. In 2015, this business contributed almost 7.7% to the top line.
Sponsorship, commercial and brand - This refers to the revenues earned from its Formula 1 racing team through sponsorship agreements, a share of the Formula 1 World Championship commercial revenues and revenues generated by the Ferrari brand from merchandising, licensing and royalties. This contributed about 15.5%.
Other - This is mostly interest income generated by the Ferrari Financial Services group and some income from the management of the Mugello racetrack. It was about 4% of the total revenue in 2015.
So, the total contribution of these three additional businesses in 2015 was more than 27%. This tells us Ferrari knows how to use its super-popular brand and turn it into money.
If you go to the company's website, you will see different things advertised, from all kinds of accessories to the Abu Dhabi Theme Park. Speaking of theme parks, Ferrari reached an agreement with PortAventura Entertainment S.A.U. to open its first European theme park at the PortAventura resort near Barcelona in Spain. As well, the company plans to open one theme park in each of the main geographic areas where it operates, including North America and Asia.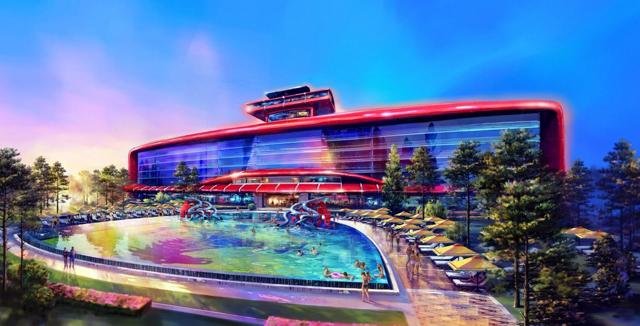 Now, let's return to the main Ferrari business, since this accounts for over two-thirds of its total revenue and it looks like it will remain in this range. While it's nice to have all of the other company activities, they exist for one main purpose - to raise awareness of Ferrari cars and the Ferrari brand.
Ferrari's Valuation
Ferrari earned €748M in adjusted EBITDA in 2015. Its net debt was almost €1.94B (€1,938M) as of December 31, 2015. The company has 188.92M common shares, and the price of the stock was €36.53 as of March 24, 2015. This makes for an EV of €8.84B and an EV/EBITDA ratio of 11.82. The ratio is not too high, but it's not a bargain at all (even for Ferrari).
If we look at the company's guidance for 2016, Ferrari is planning to earn about €770M in adjusted EBITDA. We will still get an EV/EBITDA ratio around 11.48. Again, it's not a bargain, and this is just the expectation for 2016. For a company like Ferrari, I would not expect high volatility in sales or revenue. The company sold 7,664, 7,255, 7,000 and 7,405 cars in 2015, 2014, 2013 and 2012, respectively. As you may have noticed, Ferrari sold only 7,000 cars in 2013; this was less than what it sold in 2012, but it is not related to a drop in demand for the company's luxury sports cars. Rather, it was completely due to the company's decision to limit the number of cars sold to maintain their reputation of exclusivity among purchasers of its cars. Therefore, if the company wishes, it should not be a problem to sell about 7,900 cars this year. In fact, Ferrari is planning on gradual increasing shipments to about 9,000 units per year by 2019.
In 2015, the company's free cash flow was €390M, so Ferrari trades at a P/FCF ratio of about 17.70. If you prefer the P/E ratio, that's 23.80. From my point of view, it is not a good buy right now (with all respect to the company's exclusiveness and relatively stable business).
When I put data into my DCF (discounted cash flow) worksheet in MS Excel, it gave me an estimated fair value of almost €23 per share. Today's stock price is about 59% higher than my estimated value. Usually, I don't like to base my investment decisions only on the DCF model, because it is pretty complicated, and it's easy to make a mistake that might lead you to the wrong conclusion. Only a few people can undertake a precise DCF analysis. The model relies on projections of how much money the company will make in the future, and not many people are good at predicting the future. Nevertheless, for Ferrari, it looks like that the company's future is rather explicit, and I do not expect a big surprise in revenues or the number of cars sold. Therefore, I would rely more on the DCF analysis.
In its last earnings report, the company proposed a distribution of €0.46 per share (roughly a total of €87M) to the holders of common shares. This is still subject to approval by the board of directors. While it does not appear to be an issue, the company could not sustain this amount of dividends every quarter. Otherwise, the total amount of the dividends would be €348M per year, and its dividend payout ratio would be 120% or 110% if the company were to grow its net income by 9% as it did in 2015. So, it's very unlikely that Ferrari will pay dividends of €0.46 per share each quarter, and more likely, it will pay a dividend once per year.
Summary Table:
| | |
| --- | --- |
| Year | 2015 |
| EBITDA | €748M |
| EV | €8.84B |
| EV/EBITDA | 11.82 |
| Net Debt | €1.94B |
| P/FCF | 17.70 |
| P/E | 23.80 |
| Shares | 188.92M |
| Fair Value based on DCF Analysis | €22.90 |
| Upside/Downside | -37% |
Risks for Ferrari
I see a few risks for the company and its brand.
If Ferrari's Formula 1 racing team starts lagging behind teams using other sports cars, this might cause serious damage to the Ferrari brand. Its rivals may develop better engines, which will outstrip the company's current technology. If Ferrari doesn't recognize this trend in time and doesn't take appropriate actions right away, it's possible that fewer potential customers would be interested in these luxury sports cars. People may stop seeing Ferrari as the best of the best.

Maserati may stop buying engines from Ferrari or buy fewer of them. In fact, you can see that in 2015, the number of engines sold to Maserati collapsed by almost 30% compared to 2014. While in 2014 it represented about 11.3% of total revenue, the share contracted to 7.7% in the last year. If this continues this year, it would hinder growth in revenue from Ferrari's other businesses.

There may be a drop in demand for luxury cars. This could happen due to either tough economic conditions in the world or other factors that adversely affect the company's revenues and profits (for example, litigation, unethical behavior, etc.). With regard to the tough economic conditions in the world (deflationary pressures), China's malaise and the NIRP policy in Europe, Japan and potentially in the US definitely may hurt the company's sales. However, I think their effect will be limited. Ferrari's cars are super-luxury cars. During a recession, the sales of Mercedes, BMW, Lexus, etc. can drop due to consumers deciding to buy less expensive cars or even to postpone a purchase for another year or two because of a decrease in their earnings. Nevertheless, those who can afford to buy Ferrari are usually not affected much by bad economic conditions when deciding to buy an exclusive car.

Besides, there are the other reasons for a drop in demand for Ferrari cars. Litigation, unethical behavior, etc. could definitely hurt the company's revenues and profits.

There may be an increase in demand for Ferrari cars. If the company starts to sell more and more cars, its potential customers may stop seeing a Ferrari as an exclusive and rare car. As a result, prices would drop.

So far, it looks like the company has been doing a good job in this respect by pursuing a low-volume production strategy. I hope management won't be engaged in obsessively seeking expansion of sales. Thus, if demand grows exponentially, Ferrari should increase the prices of its cars to mitigate the demand and increase profitability. This is every company's dream.
Conclusion
Ferrari is a stable, profitable company that many investors would be glad to add to their portfolio. It can provide good protection for an investor's assets in a bear market.
I expect little volatility in the company's sales or profits, even in bad or good times. I anticipate revenue growth to be about 3% annually in the following four or five years. After this period, the pace would decrease gradually to 1-1.5%. The probability will remain high even if the world economy enters into a deep recession.
Despite the fact that its stock price dropped over the last several months, the company still trades in an overvalued zone. I would definitely consider an entry point when the stock drops to the low twenties. Overall, this is an excellent company with a quite predictable business (a kind of blue chip stock), just still not at the right price yet.
Disclaimer: This article is not a recommendation to buy or sell any stock mentioned. The views and information contained herein are the personal views of the author. Every investor must do his/her own due diligence before making any investment decision. Always consult an investment professional before making any investment decision.