Investing in a sports team can seem like a terrible idea. But sometimes you just see a bargain that is too hard to refuse. The bargain we have seen is English soccer giant Manchester United Ltd. (NYSE:MANU). We see massive gains ahead in the next two years thanks to new television deals and its growth in the China market.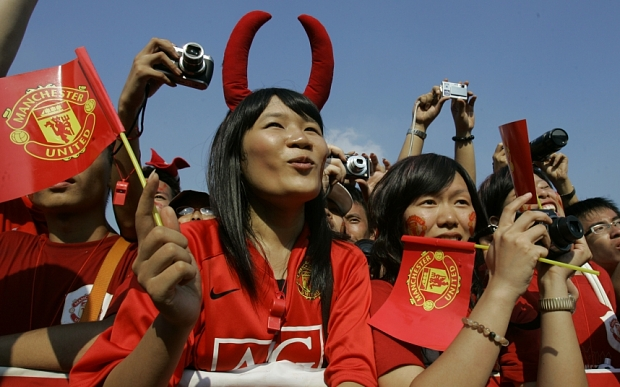 The performance of Manchester United on the pitch has not been that impressive, but off the field, the club is still a force to be reckoned with. There is clearly a danger than continued underperformance on the field could make the company's 659 million fans disenchanted and looking elsewhere, but we do sense a turnaround coming on the field next season at long last.
In Asia, the company counts on the support of around 110 million fans. If these can be monetized efficiently, it will allow Manchester United to grow its revenue at a high rate for years to come. But that's not as easy as it sounds. Shirt sales are a small but reasonable contributor to the company's total sales. In fiscal 2015, merchandise sales accounted for 7.99% of total sales, according to its annual report. Counterfeit goods are a dime a dozen in many Asian countries, which lowers the potential market somewhat.
But should the performance pick up on the field, then the company will become an even more attractive option for advertisers who could use Manchester United as a vehicle to reaching large numbers of consumers all over the world. This season the English Premier League has generated $370 million in shirt sponsorship revenues as a whole. This is almost double its nearest rival, Germany's Bundesliga, which commands $188.3 million of shirt sponsorships. Spain's La Liga follows in third with shirt revenues of $117.7 million, which is down from last year's total of $126.7 million. A large portion of the English Premier League's total was a result of Manchester United's new kit deal with Adidas that is worth around $117 million per year.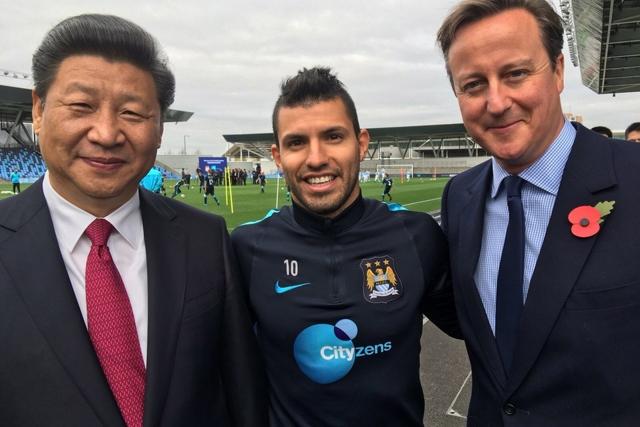 At the end of December, Manchester United's city rivals Manchester City were the subject of a $400 million investment for a 13% stake from a consortium led by private equity groups China Media Capital and CITIC Capital. This happened following a visit to the club from President Xi Jinping who is widely regarded to be a big soccer fan. He is reportedly pushing for the growth of soccer in China. This appears to be happening with the rise of the Chinese Super League. Eyebrows were raised recently when the 5-year rights to the Chinese Super League were sold for $1.3 billion. Previously, they had gone for $7.6 million per year.
This could give the English Premier League some pricing power when it comes to selling its rights again in the coming years. The TV rights to the English Premier League in China are currently on a £10.7 million per year deal until 2019. This sum is trivial compared to what may await them if we use Hong Kong as a guide. Broadcaster LeTV is paying $400 million for the rights over a three-year period. The growing appetite for soccer in China could mean a bumper pay day for Manchester United and the rest of the English Premier League in 2019.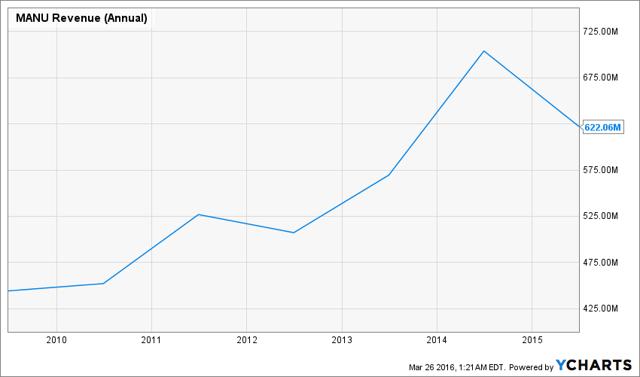 As you can see above, Manchester United have suffered a decline in revenue thanks to their poor performance on the field after a less than successful transition to an era without their legendary coach Sir Alex Ferguson. With the season coming to a close in a couple of months, the club is hovering around a top four position at present. If it did make the top four, it would qualify for the lucrative Champions League. This would be a boost to revenue which the company has been lacking. But irrespective of this, revenue will increase next year due to the new television deal. This deal means that next year the winner of the English Premier League is expected to receive $211 million of prize money and the team which finishes last in 20th position is still expected to pull in around $140 million.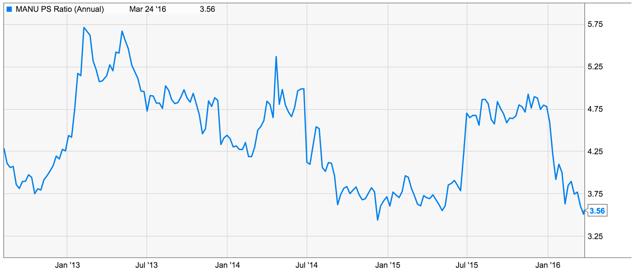 Source: Ycharts
Because of this, we are anticipating Manchester United bringing in revenue of $800 million in fiscal 2017 which ends in June 2017. We value Manchester United at 4.0 times sales, which is a discount to Manchester City's investment which was valued at 5.7 times sales according to Forbes. Shown above, we feel this is a fair multiple for the company to be valued at historically.
Based on an estimated 164.4 million shares outstanding, a price to sales ratio of 4.0, and revenue of $800 million, we have a price target of $19.46 for June 2017. This is a massive 44% return from the last close price of $13.52.
Despite it being 44% upside, this price target still falls short of the company's 52-week high of $19.74. Very achievable in our opinion and a great time to go long with this iconic soccer club.
Disclosure: I am/we are long MANU.
I wrote this article myself, and it expresses my own opinions. I am not receiving compensation for it (other than from Seeking Alpha). I have no business relationship with any company whose stock is mentioned in this article.