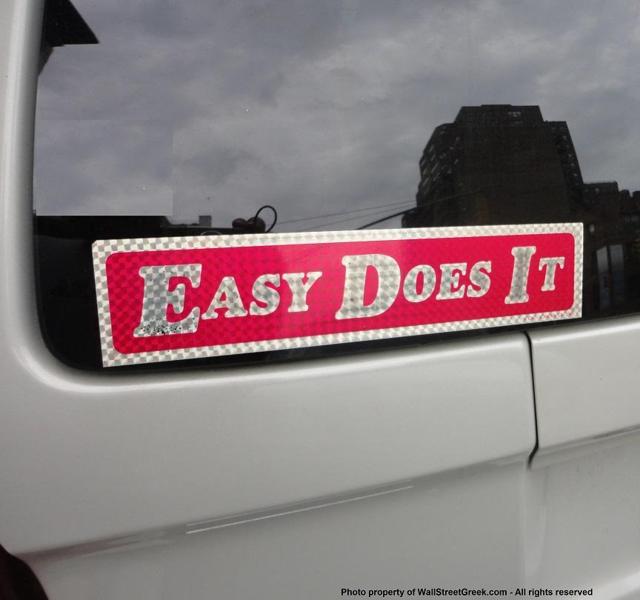 Last week provided some eye-catching real estate data, namely a severe dip in existing home sales for February. The National Association of Realtors (NAR) reports the data and speculated that the meaningful decline might be due to the tight inventory situation. However, I see a temporary issue at play in February that has since corrected. I expect that signals that the pace of home sales will be restored in short time. Real estate investors can rest easy, as I see this year's expansion for housing intact.
The existing market for housing is obviously significantly larger than that for new housing, with the annual pace of sales accounting for 90.8% of total home sales in February. As a result, the existing home market probably makes for a good measure of the state of affairs in residential real estate. That has especially been true as we exited the real estate crisis and as the great mass of distressed properties has normalized as a percentage of total homes available for sale.
However, the news from the Existing Home Sales Report did not look good when published last week. February's sales, which ran at an annual pace of 5.08 million, were down 7.1% from January's exceptional pace. In that regard, January's sales had marked the strongest pace in six months at 5.47 million. In contrast, when excluding last November's anomalous shortfall due to new regulation related delays, this February's sales pace marked the worst in 12 months. Still, February's sales were 2.2% greater than last February's very low level.
It's unclear to most what caused the severe slippage month-to-month, and the National Association of Realtors (NAR) was left to draw conclusions in the dark. Still, the NAR took a stab at it, and thinks the "meaningful" slowdown may have had something to do with the lack of housing inventory available for sale. Indeed, we could speculate that it is possible the lack of housing inventory has finally taken home prices to a breakpoint where sales fall off from. But the abruptness and broad reach of the decline in February probably implies something else, and I think I know what that is.
Still, let's explore the possibility of a price breakpoint for the sake of thoroughness. Existing total housing inventory actually increased in February by 3.3% to 1.88 million existing homes. However, even despite that increase, inventory was still 1.1% lower than it was a year prior. In terms of months of supply at the current sales pace, it increased to 4.4 months from 4.0 months in January, but some of that had to do with the lower sales pace. Still, inventory was actually better than in January on an absolute basis, and sales still fell.
Now let's look at pricing. The median existing home price for all housing types in February was $210,800. That is 4.4% higher than the prior year period, and it marks the 48 th consecutive month of such year-over-year increases. So did price increase finally impact sales? Maybe - it's hard to say based on one month's data. If pricing has marked a breakpoint, then prices should fall in the near term to verify price driven sales softness. The thing is that the days homes stayed available for sale actually decreased in February to 59 days from 64 in January. So that contrasts against the pricing argument.
The sales decline was broad reaching, with single-family home sales down 7.2%, while condo and co-op sales fell 6.6%. However, on a regional basis, cooler weather areas fared far worse than the south and west. Existing home sales in the Northeast collapsed 17.1%, while in the Midwest they dropped 13.8%. In the South they dropped just 1.8% and in the West only 3.4%, so perhaps some weather anomaly came into play.
One factor was broad-reaching in February that could very well have impacted home sales nationally. The stock market experienced a severe disruption in February, as the economy was in such question that business media was flooded with speculation about the possibility of negative interest rate policy (NIRP) in America. Stocks marked their trough on February 11 th, and didn't start their recover in earnest for another week after that. It is possible that the stock market impacted business generally.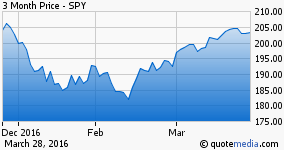 3-Month SPY Chart at Seeking Alpha
The stock market matters with regard to consumer spending and especially with regard to big ticket purchases like for homes. Most Americans employed by big corporations care intimately about the performance of the stock market because their pensions and 401K plans are invested in the market. Americans receive regular data on the value of their portfolios that importantly impacts their sense of wealth. January was bad enough, so that by February's scare, many potential home buyers likely determined to hold off on a home purchase until they could be more certain about the economy and their future. Monday's soft consumer spending data for February likely reflects the same issue, and confirms it in my opinion.
It will take a month or two to be sure about whether the dip in February spending was due to the stock market or a more important economic issue. An economic issue can be born from a stock market disruption too, so we have that to worry about as well. However, I expect the gains of stocks since mid-February have reassured many potential home buyers. So, I expect the pace of sales to ramp back up to higher levels through spring, barring any other unforeseen event like significant domestic terrorism for instance.
| | |
| --- | --- |
| Housing Relative Shares | Year-to-Date |
| SPDR S&P 500 (NYSE: SPY) | +0.2% |
| SPDR S&P Homebuilders (NYSE: XHB) | -3.2% |
| iShares US Real Estate (NYSE: IYR) | +1.2% |
| Pultegroup (NYSE: PHM) | +2.2% |
| Toll Brothers (NYSE: TOL) | -13.9% |
| Bank of America (NYSE: BAC) | -18.8% |
| Wells Fargo (NYSE: WFC) | -9.7% |
| MGIC Investment (NYSE: MTG) | -17.2% |
| Radian Group (NYSE: RDN) | -12.0% |
| Investors Title (NASDAQ: ITIC) | -8.6% |
| iShares Mortgage Real Estate (NYSE: REM) | -1.4% |
| Invesco Mortgage Capital (NYSE: IVR) | -2.1% |
| New Residential Investment (NYSE: NRZ) | -3.7% |
*Adjusted for dividends and splits
Housing relative stocks reflect a very pessimistic environment. Given my belief that concern is probably unwarranted, I would be a buyer of many of these real estate relative shares on this weakness. In fact, I've outright recommended investment in Bank of America . I believe the same goes for physical real estate, and suggest asset class investors in housing can rest easy. The spring should restore life to home sales thanks to the recovery of equities. I cover real estate closely and invite relative investors to follow my financial column here at Seeking Alpha.
Disclosure: I/we have no positions in any stocks mentioned, and no plans to initiate any positions within the next 72 hours.
I wrote this article myself, and it expresses my own opinions. I am not receiving compensation for it (other than from Seeking Alpha). I have no business relationship with any company whose stock is mentioned in this article.