WTI oil (NYSEARCA:USO) has recovered almost 50% to ~$40 and natural gas (NYSEARCA:UNG) seems to be stabilizing, yet Bellatrix's (NYSE:BXE) share price remains under pressure.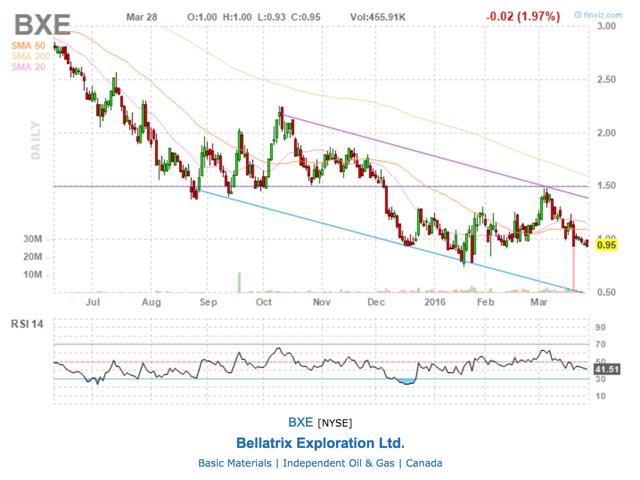 In February 2016, Reuters reported that Orange Capital, BXE's largest shareholder, was shutting down. The hedge fund was shut down due to both investor pressure and personal reasons with Orange Capital's co-founder Daniel Lewis.
As of the last 13D filing, Orange Capital held 30,827,712 shares and $15.3 million in BXE's 2020 senior unsecured debt.
The question about Orange's stake was brought up on the March 16, 2016 Q4 earnings call.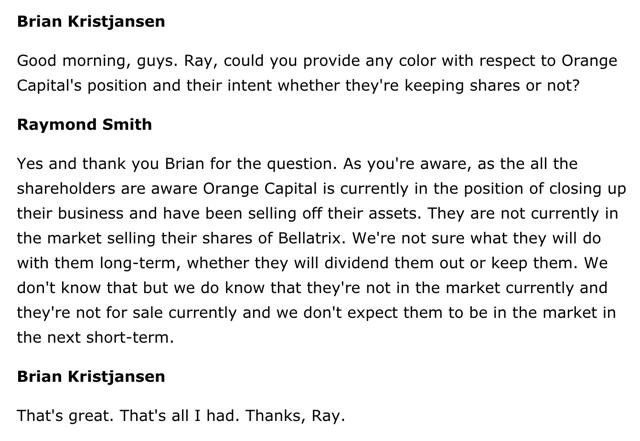 Ray Smith, CEO of BXE, said on the earnings call that the management team didn't expect Orange to be in the market in the near term. But what's also not said is that Orange does not have any additional fiduciary obligations to report to the board whether Orange has sold its holdings or not. Daniel Lewis resigned from the board on Feb. 10th, and given his status as an insider of the company, he could not have sold any shares prior to the release of Q4 earnings.
How do we know Orange is liquidating?
The telltale sign is in BXE's bonds. Given Orange's stake of exactly $15.3 million in the bonds, the coincidence of the bonds trading exactly $15.3 million the week of the earnings release is quite interesting.
What's also interesting is the record volume BXE's shares saw on March 18th, 2016.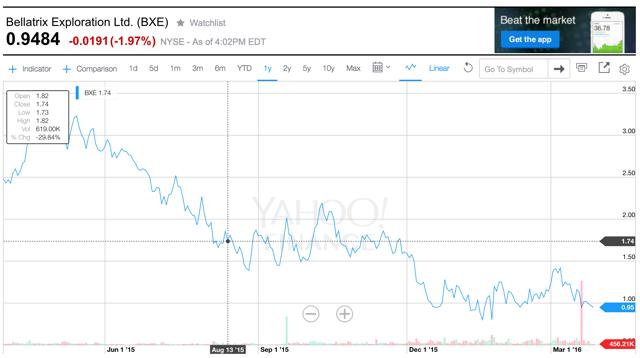 On that day, BXE on the NYSE traded 27 million shares in massive blocks. Liquidity block traders informed me those were large blocks totaling around 20 million shares being dumped. That was not a coincidence. On TSX, volumes also saw a high of 8 million shares being traded.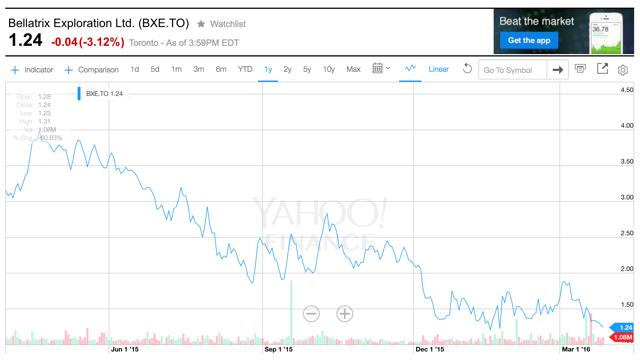 What's also notable was the massive volume we saw on the day of earnings release which was around 4 million shares.
My discussion with BXE's management team is that someone big must have dumped the shares, and the only reasonable candidate is Orange Capital as the fund is shutting down. Daniel Lewis has already stated that Orange Capital is largely in cash, and the BXE position is likely the only remaining stake left.
Forced Selling Presents the Most Attractive Opportunity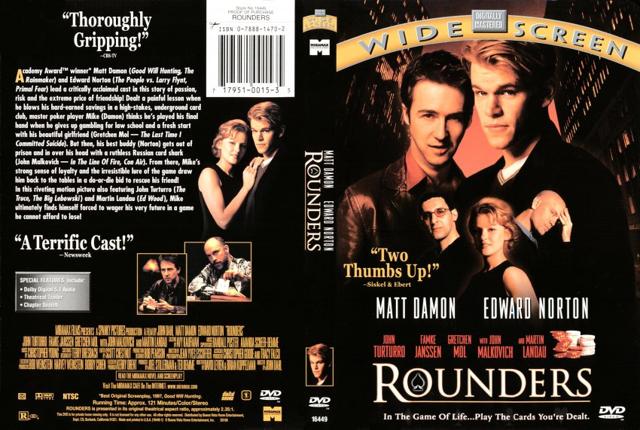 For those that have not watched Rounders, I suggest you to watch this scene. It's always important to understand your counterparty in investing. Any time you "buy" shares in a company, someone is simultaneously "selling" you the shares. It's a game of arrogance, and understanding why someone else is selling is just as important as the reason you are buying.
In the case of forced selling, it's clearly the best counterparty to have in investing. Everyone knows that Orange Capital is closing down and will liquidate its BXE position. The next step is to figure out when Orange will finish liquidating its position. I believe Orange has about 4-5 million shares left to liquidate, and the time to buy is now.
Why is BXE attractive?
I have written up BXE numerous times on Seeking Alpha. I believe this is one of the most compelling opportunities in the E&P space. The company recently reported stellar Q4 results and is on track to remain free cash flow positive despite historically low commodity prices.
BXE's Spirit River Ferrier play remains the bread and butter of the company, clocking in impressive drilling results and operational efficiencies.

The overall operating cost structure of BXE will gradually decrease going forward with the focus of operating in the Spirit River. My cost estimates for this year remain below C$7/boe and operating results should once again impress estimates.
Concluding Thoughts
I remain very positive on BXE. The current pressure on the share prices will be alleviated as soon as Orange Capital has completely sold its stake. Shareholders who understand the fundamentals and can ride out the commodity price cycle will benefit significantly as BXE operates in one of the best plays in North America.
As commodity prices recover, investors will shift their focus from BXE's balance sheet to BXE's superior operating results. Share prices would increase to reflect the strong underlying fundamentals. I believe the forced selling has created a great opportunity for investors to add to BXE.
For investors that want deeper insights into my research, please consider subscribing to HFI's premium service. I look forward to you joining a group of like-minded investors.
Disclosure: I am/we are long BXE.
I wrote this article myself, and it expresses my own opinions. I am not receiving compensation for it (other than from Seeking Alpha). I have no business relationship with any company whose stock is mentioned in this article.
Editor's Note: This article covers one or more stocks trading at less than $1 per share and/or with less than a $100 million market cap. Please be aware of the risks associated with these stocks.