Summary

Square (NYSE:SQ) is a good medium-term bet due to a growing pipeline of value-added services to merchants, Square Capital, Customer Engagement, international expansion and nascent social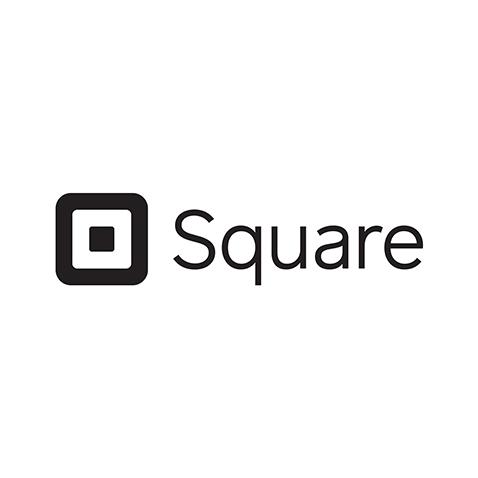 network-like aspects. In the short term, the company will struggle to generate meaningful earnings due to scaling and expansion costs.
Earnings Release
Square recently released its first financial report (10K) as a public company. While the report showed significant top-line growth, many analysts seemed to be underwhelmed by the results. Others wondered where Square's competitive advantage lies in a world of hyper-competitive payment processor giants such as Visa (NYSE:V), MasterCard (NYSE:MA) and others.
What is Square Building?
Although the company is known as a "payment processor" by virtue of its basic merchant service, Square is becoming much more than that:
1. Analytics Provider
The company offers its merchants analytics capabilities to help them understand their operations and customers better.
This value-added service not only helps retailers become more successful, it creates a stronger relationship between Square and its merchant customers.
But the value to Square is even greater: it knows in real-time what its merchants are selling and collecting in revenues, among countless other data insights.
2. Square Capital
As a result of its real-time knowledge of merchant financials, Square launched in 2014 the ability to provide short-term merchant cash advances through connecting third-party funders with merchants.
By the end of 2015, Square Capital was facilitating or providing capital to

merchants at an annual run rate of $600 million.
Furthermore, the company says that the majority of capital is provided by third parties, so Square has minimal balance sheet exposure to potential credit losses, which it says are currently running in the low-single digits.
These merchant cash advances average $6,000 per merchant, with a typical payback period of 8-9 months, per the company's annual report.
Square's management says that it is considering expanding into merchant loans, presumably with longer terms and larger dollar amounts, effectively becoming an online lender to small businesses.
3. Customer Engagement
Square recently launched a new service called Customer Engagement. This suite of CRM tools enables merchants to easily add customers to this suite to better "understand and engage" with their customers on an ongoing basis.
Also recently, a major partnership Square announced for the Customer Engagement suite was with Facebook (NASDAQ:FB). Square merchants can now use the suite to initiate Facebook ads in order to obtain more customers as well as

stay in front of existing customers.
Square gets a piece of the ad spend from this partnership while continuing to provide more value-added services to its merchants through a single platform.
Company management says this is only the first step in this direction. Also mentioned were other potential future service additions, such as payroll.
4. International Expansion
The company currently has operations in "most countries worldwide" and says it continues to expand its reach into more countries in order to broaden its user base.
For example, it recently launched an office and service in Australia. Its headquarters is in San Francisco, but it also has offices in Canada and Japan.
What seems clear is its growing focus on the Pacific Rim region given the location of its ex-USA offices. However, the company is wary of committing heavily to locations where the protection of its intellectual property is difficult, such as China.
For the year ended 2015, International revenue totaled only $42.5 million, or 2.5% of gross revenue. There is clearly much more room to grow, especially in countries such as India which have large English-speaking populations and a large small-merchant population segment.
5. Developer API Suite
Square recently announced a suite of APIs that will provide developer access to its merchant platform. The APIs include the ability to process online purchases, integrate with any payment using the Apple iOS system and various inventory management, sales reporting and employment management functions. The new capability is seen as a direct competitor to Stripe and Braintree, which provide payment processing, but for online-only businesses.
Conclusions
Square is creating a company that is much more than a payments processor. While the payments piece is certainly important, it really is the "on-ramp" to enabling a full-service business relationship with small merchants.
The company is aggressively developing an integrated set of solutions to under its Customer Engagement banner designed to help merchants adopt digital technologies to grow their business.
Square is also creating the building blocks for what I term a "Merchant Social Network." By understanding the concerns of its quickly growing user base of small merchants and creating a unified platform for addressing their various pain points, it's easy to envision the addition of an online network for its merchants. I believe Square will prioritize user growth to fuel this de-facto network.
This internal social network would enable merchants to develop new supply chains, learn from each other and improve the efficiency of their operations. The company could create partnerships with a variety of companies to further enhance the value of this network: training & education, product & service sourcing and logistics, to name a few.
It is also conceivable that Square might under certain circumstances lower the payment processing fees it charges in order to maintain merchant lock-in, while more than making up the difference on a broad range of value-added services.
Whatever the scenario, Square is building a suite of service offerings that are much more than just a simple "payment processor." It is building a small merchant operations platform.
This build-out will take time, so the stock will likely not have much catalyst for appreciation in the short term as earnings are used for scaling and expansion.
But for the medium term, I'm enthusiastic about the possibilities that Square has hinted at in its continued product expansion so far as a young public company.
Disclosure: I/we have no positions in any stocks mentioned, and no plans to initiate any positions within the next 72 hours.
I wrote this article myself, and it expresses my own opinions. I am not receiving compensation for it (other than from Seeking Alpha). I have no business relationship with any company whose stock is mentioned in this article.