"You can observe a lot by just watching."
Yogi Berra
Similar to the quote by Yogi Berra, investors can learn a lot by just listening. Paying attention to executives that speak at various analyst conferences can give an investor insights into the company that go beyond the prepared remarks made during earnings conference calls or the detailed descriptions found in SEC filings. In this article I will discuss two particular comments made by Sirius XM Holdings (NASDAQ:SIRI) CFO David Frear during an appearance at the Morgan Stanley Technology, Media & Telecom Conference held earlier this month.
For those less familiar with the company, Sirius has arrangements with almost all the OEMs selling cars in the US, where it subsidizes the installation of its satellite radios in new vehicles, and purchasers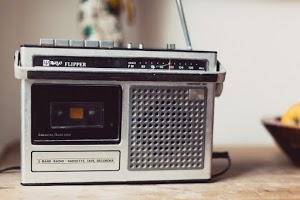 of those vehicles receive a free trial that typically ranges from three months to a year (and in some cases, beyond a year). During the trial, potential subscribers get the opportunity to listen to exclusive content like Howard Stern or its commercial free music channels.
As the trials approach the end of the period, Sirius tries to get the recipients of those free trials to become self-pay subscribers. As sales of new cars reached record levels, and as the percentage of new cars sold with OEM-installed satellite radios, the number of trials increased dramatically and net subscriber additions have continued to grow.
Year

2009

2010

2011

2012

2013

2014

2015

Penetration

Rate

55%

62%

67%

68%

70%

71%

74.5%

Conversion Percentage

45.4%

46.2%

45%

45%

44%

41%

40%

Average Self-pay Monthly Churn

2.0%

1.9%

1.9%

1.9%

1.8%

1.9%

1.8%

All Subscriber Net Adds

(231,098)

1,418,206

1,701,860

2,007,512

1,658,974

1,752,000

2,283,000

Self-Pay Net Adds

154,275

982,867

1,221,943

1,661,532

1,511,543

1,441,000

1, 765,000
However, since the company also loses a significant number of subscribers to cancellations - what it terms "Average Self-pay Monthly Churn" - it became necessary to augment that growth. A monthly churn rate of just 1.9% - the middle of the range over the past decade - would result in the loss of ~5.7 million self-pay subscribers during 2016. New vehicle sales of 17.7 million (the number the company is projecting), a penetration rate of 75% and a conversion rate of 40%, would add ~5.3 million self-pay net adds, and growth would have not only come screeching to a stop, but would be expected to go negative by 400,000 subscribers.
The Used Vehicle Push
That won't happen in 2016. The company has maintained its subscriber growth by focusing on used car activity. Initially there were trials offered on Certified Pre-Owned ("CPO") vehicles, and subsequently programs were established for offering trials on used cars sold through franchised and non-franchised used car dealers. Sirius then established a program called Service Lane to offer trials to owners of cars with dormant radios when they brought their cars in for servicing. With Sirius adding this focus, investors have had to account for the growth through these new channels where the information has not been as readily available.
According to Frear, about 5% of used car sales are of the CPO variety, another 30%-32% are non-CPO vehicles sold through franchised dealers (with the company having relationships with 16,000 of the 19,000 franchised dealers). The sales data for these transactions are captured by the company, as well as information through another 3000-4000 of the 30,000 independent used car dealers. The remaining 64% of used car sales are probably evenly divided between dealers and private parties.
One of the things we had been told about used car trials is that they convert at a lower rate than new car sales - about 10 percentage points lower than new car trials, according to the most recent comment by Frear:
There is about a - roughly - a 10 point difference between new car and used car conversion rates. And, it's funny that they occur, that gap exists in like every single income bracket. It doesn't matter whether it's a household making $250,000 a year or a household making $50,000 a year. There's a several point difference between new and used car conversion rates, which says that it's more of an attitudinal thing. That there's maybe a more casual need for that car, it's used a little bit less, and it surprised us when that data revealed itself. ...
Quite frankly, this revelation surprised me as well. We knew that as the penetration of satellite radios into lower priced vehicles increased, the new car conversion rates deteriorated. My thought had been that this was an indication that there was a correlation between income brackets, the purchase of lower priced cars, and lower conversion rates. Since used cars are obviously lower priced vehicles, it seemed that they would be bought by more lower income households and that they should convert at lower rates than new vehicles.
That assumption had made sense, especially when one considers that management had previously stated that households with incomes less than $75,000 converted at lower rates than households with incomes above that level. So, it was a surprise when Frear revealed that used car conversion rates are lower regardless of income level.
Frear continued:
The second thing ... is how high that conversion rate is. ... Eventually [the conversion rate has] got to come down.
Frear further went on to say that he had been underestimating the strength of used car conversions for years. He also noted that the continued rise in the raw numbers of trials associated with used car sales with satellite radios would offset the decline in conversion rates.
I agree with Frear that the used car conversion rate has "got to come down" and that it will deteriorate. This belief has less to do with the "casual need for that car" that Frear discussed and more to do with income brackets. The vehicles that are currently making their way into the used car market are likely skewed towards higher priced models from 5-8 years ago when the penetration rates were much lower. As the penetration rate rose from 55% to 75%, it should indicate that the typical used car trial of the future will be taking place in increasingly cheaper vehicles. Whether or not this will eventually show up as a further reduced conversion percentage remains to be seen.
Wrapping One's Mind Around Large Numbers
I have no idea of whether or not Sirius subscribers get to hear the Rooftop Singers version of "Walk Right In" when listening to '60s on 6. Or, maybe they'll hear it on one of the channels that plays country or folk music. However, when Frear talked about the number of trials that company would run in 2016, it brought to mind the lyrics from their Number 1 song from 1963.
Everybody's talkin' 'bout a new way of walkin'

Do you want to lose your mind?

Walk right in, sit right down

Daddy, let your mind roll on
While I didn't lose my mind, I was surprised by the information provided by Frear regarding the guidance beat of subscriber net additions in 2015. He noted that the company deals with two very large numbers - Activations and De-activations - that result in the net change, and small changes can result in a significant miss. On the plus side, he noted that there were small beats in car sales, penetration rates, used car transactions and winbacks. Offsetting some of these beats was underperformance on the conversions to self-pay subscribers. The self-pay monthly churn was described as "and, surprisingly enough, the churn of customers who were existing subscribers was a little bit less than we thought." That churn rate of just 1.8% (the same rate as 2008 and 2013) was tied for the lowest rate since it was 1.5% in 2005.
But the mind numbing statistic was that Sirius would be "running 20 million trials this year." How is it possible that 20 million trials will only result in 1.4 million net adds in 2016? It gets back to those two very large numbers - Activations and De-activations. With new car sales in the range of 18 million units and a 75% penetration rate, that would account for 13.5 million trials. The remainder - 6.5 million - would be coming mostly from used car sales and/or Service Lane trials. While the 20 million trials fits reasonably well with prior data points, it's a very large number.
If we assume that those 6.5 million used car type trials convert at only 31%, they would result in more than 2 million additional net adds. Since it was previously shown that the combination of new car trials, new car conversions at 40% and self-pay monthly churn of 1.9% would result in the loss of 0.4 million self-pay subscribers, then those 2 million adds from used cars would yield a net figure of ~1.6 million net adds. And, the decline from 2.3 million net additions in 2015 to the 2016 guidance of "Net subscriber additions of approximately 1.4 million" begins to have some justification.
As Frear noted, small changes in very large numbers resulted in a large beat for the company in 2015. Obviously, he and the rest of Sirius management are looking at some similar basic assumptions for 2016 to those discussed in this article. Is the company expecting conversion rates - for both new and used vehicles - to continue declining? Are new car sales going to show a larger decline than has been forecast? Will churn rise from the 1.8% of 2015 to the more typical level of 1.9%? Some combination of small tweaks to these statistics could easily account for the drop of 0.9 million net adds from 2015 to the 2016 guidance.
Summary
The company will be running 20 million trials to produce 1.4 million net adds. It's a large number of trials and small beats - or small misses - in some of the metrics can result in significant beats or misses in the guidance. The 20 million trials also should tell investors that the overwhelming majority of potential subscribers that get a free trial simply won't pay for radio.
Investors can learn a lot by heeding to the wisdom of Yogi Berra. Observe the numbers that Sirius reports each quarter. Pay attention to what management tells us. Investors can learn a lot by listening.
And, if you are trying to decide what to do with your investment in Sirius, follow another bit of wisdom from Yogi: When you come to the fork in the road, take it.
Disclosure: I am/we are long SIRI.
I wrote this article myself, and it expresses my own opinions. I am not receiving compensation for it (other than from Seeking Alpha). I have no business relationship with any company whose stock is mentioned in this article.
Additional disclosure: In addition to my long position, I have $4 covered calls written against a portion of my position and I regularly trade blocks of Sirius. I also may sell $4.50 covered calls against my uncovered position at any time. Otherwise, I have no plans to trade any of the other companies discussed in this article over the next 72 hours.