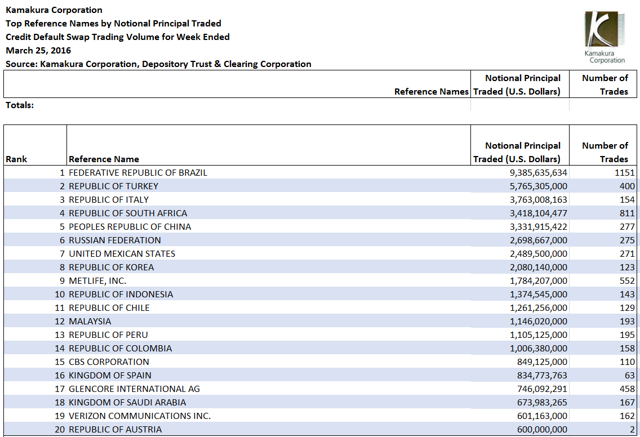 Using data provided by the Depository Trust & Clearing Corporation, Kamakura Corporation reported today that MetLife Inc. (NYSE:MET) was the most heavily traded corporate reference name in the credit default swap market in the week ended March 25, 2016. It is an extraordinary coincidence that this spike in trading volume came just days before today's news that MetLife has escaped designation as a systematically important financial institution. By number of contracts, trading in MetLife CDS was at the highest level since DTCC began weekly reports of trading volume in July 2010.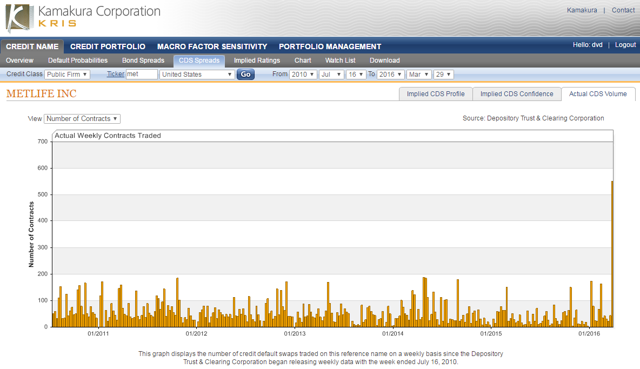 By notional principal, trading volume in MetLife credit default swaps was also at record levels.
The spike in CDS volumes came at a time when trading volume in MetLife bonds due 2025 was quite modest and while credit spreads on the same bonds were in a steady narrowing pattern.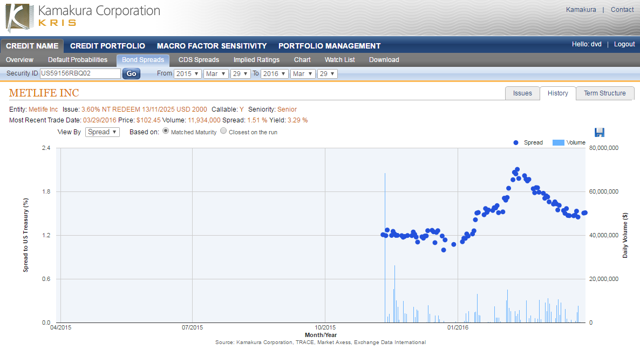 A spike in trading volume just prior to the release of material information is sometimes a coincidence. Sometimes it is not. Perhaps the SEC would be well served to determine whether it's just a coincidence this time or not.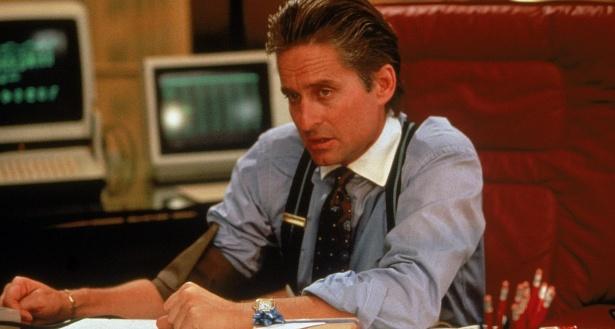 Disclosure: I/we have no positions in any stocks mentioned, and no plans to initiate any positions within the next 72 hours.
I wrote this article myself, and it expresses my own opinions. I am not receiving compensation for it (other than from Seeking Alpha). I have no business relationship with any company whose stock is mentioned in this article.