Cancer was first documented 3000 years ago in Egypt. The ancient Egyptian papyrus on surgery, named for an antiquities dealer, Edwin Smith, describes tumors and ulcers for which 'there is no treatment'. Centuries later, the methodical scientist and father of medicine, Hippocrates, first categorized tumors and ulcers as Carcinos and Carcinoma. About one hundred years later, Aulus Celsus, a Roman scholar studied and translated Hippocrates' Greek description to the more familiar Latinized word Cancer. Another Greek physician, Galen, pick up where Celsus left off and may be properly considered the first oncologist having studied tumors he described as 'oncos'. We own a great deal to these early physicians. They dedicated their lives to improve the health and well-being of the people of their time and did so without the benefit of any modern instruments. Something as basic and simple as the microscope wouldn't be invented for another 1500 years!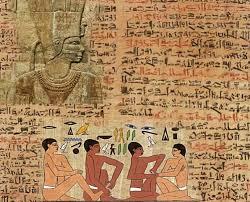 The ancients believed that perseverance was the road to success, which is true to some extent, but time, study and the advances in technology have discovered that the single term Cancer really describes an extraordinarily complex and multifaceted disease, deeply rooted in the most fundamental component of all life: DNA. According to the American Cancer Society there will be 1.685 million newly diagnosed cases of cancer and nearly 600,000 cancer deaths in 2016. According to the ACS Cancer Statistics Center that works out to over 4600 new cases daily and over 1600 cancer deaths. These 'numbers' represent incomplete lives and broken families, let alone the many billions of dollars needed to save patients using the best technology and therapies available. Even more troubling is the fact that there's no so called 'magic bullet' to cure all cancers.
At first, it may seem insensitive to think that the efforts to find and deploy new cancer therapies is an opportunity for investors to profit, but this is a situation for which capital markets provide the liquidity required to fund this industry and encourage competition to hasten the discovery of cures.
It is in this universe of capital market competition from which new investment vehicles emerge. It is precisely for this field of cancer research, therapy and cures that related ETFs are generated. Among those is the Loncar Investment's Cancer Immunotherapy ETF (NASDAQ:CNCR). The fund is very new having been introduced to markets in October of 2015. Before going onto specifics, some definitions are needed and brief overview of the 30 or so holdings are needed.
First, according to the CNCR fact sheet, the Cancer Immunotherapy ETF,
...seeks to track the LCINDX index. It is made up of a basket of companies that develop therapies to treat cancer by harnessing the body's own immune system..." Loncar goes on to note that "...Cancer immunotherapy has become an important sector in the biotechnology space and is changing the way many cancers are treated... ...the benefit of using immunotherapy is derived from the immune system's dynamic nature and the way it can more precisely be tailored to fight a patient's disease... ...With this distinct sector focus, the fund aims to help investors capture a growth area of the biotechnology space. At the same time, it will support this method of treating cancer by providing capital to public companies that are leaders in the space...
Loncar, LLC developed and provides the Cancer Immunotherapy tracking index.
Although the fund's holdings are intended to be equally weighted, it's rather 'unevenly' weighted. The average weighting is 3.093% with the high weighting allocated to Inovio Pharmaceutical INC (NASDAQ: INO) at 4.84% and the low allocated to Celldex Therapeutics (NASDAQ: CLDX) at 0.96%. The fund rebalances and reconstitutes semi-annually so the current uneven weighting may be temporary.
Since all of the holdings are in the same subclass and supposed to be equally weighted, the best way to peruse the holdings is to follow alphabetical ordering. A word about the holdings: most have market caps of less than one billion and thus share that biotech risk/reward. Any of these companies might make a blockbuster breakthrough, produce a successful therapy, becomes a takeover target or might run out of investors and just simply fold. The fund does include the industry giants such as Pfizer (NYSE: PFE), Merck (NYSE:MRK) and Amgen (NASDAQ: AMGN) among others. Investors who are familiar with these industry mega-cap global companies know that they are very well diversified in the Health Care sector. This gives the fund a different risk/reward characteristic. On one hand a very large, established, global, diversified company may encounter issues outside the realm of immunotherapy which might affect the stock price, hence the fund. On the other hand, these much larger companies anchor the funds volatility.
Lastly, although the larger companies provide steady dividends, the fund itself is generally weak on dividends. This is a fund which depends on capital appreciation.
Company Name

(Exchange: Ticker)

Market Capitalization in USD Billions

Yield

Dividend/EPS

Institutional Interest

Total Debt to Equity

Therapies

Adaptimmune Therapeutics PLC ADRs (NASDAQ: ADAP)

$0.538

0.00%

0.00%

35.98%

0.00

T-Cell receptor therapies

Aduro Biotech Inc (NASDAQ: ADRO)

$0.772

0.00%

0.00%

34.89%

0.00

Small molecule drugs, combination therapies

Advaxix Inc (NASDAQ:ADXS)

$0.278

0.00%

0.00%

69.31%

0.00

T-Cell therapies; patented Lm Technology

Agenus (NASDAQ: AGEN)

$0.320

0.00%

0.00%

49.14%

161.85

Fully-human antibodies

Amgen

$109.437

2.75%

11.037%

81.89%

112.37

Among the first bio-techs; global and diversified

Astrazeneca PLC (NYSE: AZN)

$71.201

4.92%

84.821%

9.28%

81.41

Diversified, global pharmaceutical

Atara Biotherapeutics Inc (NASDAQ: ATRA)

$0.484

0.00%

0.00%

87.42%

0.00

Molecularly-targeted therapies

Bellicum Pharmaceuticals Inc (NASDAQ: BLCM)

$0.220

0.00%

0.00%

61.43%

0.00

Bone marrow transplant therapies

Bluebird Bio Inc (NASDAQ:BLUE)

$1.649

0.00%

0.00%

0.00%

7.28

Diversified gene therapies

Bristol Myers Squibb Co. (NYSE: BMY)

$104.892

2.42%

40.86%

74.42%

46.89

Diversified, Global pharmaceutical
Data from Reuters and Company Websites
Company Name

(Exchange: Ticker)

Market Capitalization in USD Billions

Yield

Dividend/EPS

Institutional Interest

Total Debt to Equity

Therapies

Celgene Corp (NASDAQ: CELG)

$77.197

0.00%

0.00%

81.93%

240.76

Diversified, Global cancers and inflammatory diseases

Celldex Therapeutics Inc

$0.319

0.00%

0.00%

91.70%

0.00

Human monoclonal antibodies; tumor specific molecules

Celyad (NASDAQ:CYAD)

$0.440

0.00%

0.00%

0.00

0.40

Stem cell therapies

Cellectis (NASDAQ: CLLS)

$0.971

0.00%

0.00%

20.45%

0.76

Genome engineering and genomic surgery

Cytomx Therapeutics Inc (NASDAQ: CTMX)

$0.449

0.00%

0.00%

72.17

0.00

Probody Therapeutics

Five Prime Therapeutics Inc (NASDAQ: FPRX)

$0.975

0.00%

0.00%

85.47%

0.00

Protein therapeutics

Immune Design Corp (NASDAQ: IMDZ)

$0.246

0.00%

0.00%

98.72%

0.00

Specific Antigen and Endogenous Antigen

Incyte Corp (NASDAQ: INCY)

$12.181

0.00%

0.00%

97.56%

362.18

Small molecule drugs

Inovio Pharmaceuticals Inc

$0.514

0.00%

0.00%

32.68%

0.00

DNA immunotherapies and vaccines

Juno Therapeutics Inc (NASDAQ: JUNO)

$4.104

0.00%

0.00%

70.91%

3.91

Receptor targeted therapies
Data from Reuters and Company Websites
Company Name

(Exchange: Ticker)

Market Capitalization in USD Billions

Yield

Dividend/EPS

Institutional Interest

Total Debt to Equity

Therapies

Kite Pharma Inc (NASDAQ: KITE)

$2.165

0.00%

0.00%

84.36%

0.00

Modified T-Cell therapies

Lion Biotechnologies Inc (NASDAQ: LBIO)

$0.243

0.00%

0.00%

83.38%

0.00

Adoptive Cell Therapies

Macrogenics Inc (NASDAQ: MGNX)

$0.558

0.00%

0.00%

88.81%

0.86

Antibody therapies for cancer & autoimmune

Merck & Co

$145.007

3.52%

29.300%

74.88%

59.35

Global, Diversified Pharmaceutical

Nantkwest Inc (NASDAQ: NK)

$0.591

0.00

0.00

26.31%

0.00

Innate immune system therapies

Newlink Genetics Corp (NYSE.ARCA: NLNK)

$0.518

0.00

0.00

56.64

3.41

Small molecule immunotherapies

Novartis (NYSE: NVS)

$192.830

3.67%

95.83%

9.82%

28.46

Global, diversified pharmaceutical

Pfizer Inc

$182.351

4.07%

27.02%

74.96%

60.23

Global, diversified pharmaceutical

Xencor Inc (NASDAQ:XNCR)

$0.486

0.00%

0.00%

64.97%

0.00

Monoclonal Antibodies therapy

Ziopharm Oncology Inc (NASDAQ:ZIOP)

$1.009

0.00%

0.00%

49.95%

0.00

Synthetic biology therapy
Data from Reuters and Company Websites
As noted the fund is new, with over $15 million in net assets with 750,000 shares outstanding. The volume is low but reasonable for an investor to enter a position. The three month average trading volume is about 13,500 shares. The market shares are currently selling at a 0.12% premium to NAV and have had only one distribution since its October 2015 inception: $0.105513 per share.
The fund also has a unique feature. Management has entered into an exclusive charitable relationship with the Cancer Research Institute :
...Loncar Investments will use royalties it receives as the exchange-traded fund's index provider to donate regular contributions to CRI that amount to 4 basis points, or 0.04%, of CNCR's total assets...
Also, the extreme specificity of the fund makes it unique, if not an entirely new class of health care sector ETFs. Should this fund become popular, it opens the door to other specific targeted therapy subsectors, hence funding for a wide range of smaller companies focused on specific diseases.
CNCR has fewer than 50 holdings, mostly small cap companies, 70.8%, all trying to develop specific solutions for a specific market. Further, as noted, the included diversified industry leaders, 29.2%, add stability to the fund.
As noted, the sector is volatile; there are many 'one-hit-wonders' in the industry. However, when one company makes a breakthrough or becomes an acquisition target, the entire sector jumps. Conversely, if one company faces trial therapy failure or government disapproval of a new therapy, the individual company's stock price will suffer, but the entire sector moves in sympathy. As market interest (or disinterest) fades, the sector returns to the mean.
Overall, this fund is better suited for the risk tolerant investor. Also, in this particular class, equal weighting mitigates the risk. However, as it is now, neither the fund nor the index are quite equally weighted. This may be observed at the Loncar website. Lastly, one shouldn't forget the underlying principle: capital markets provide the liquidity for independent and diverse research and development for a variety of therapies which will, hopefully, write closing chapters for the long histories of many types of cancers.
Just as an aside, this type of fund structure seems well suited for other industries which seek solutions for yet unsolved specific problems. This fund's structure would be particularly useful in the materials, chemical and of course technology sectors.
Disclosure: I/we have no positions in any stocks mentioned, and no plans to initiate any positions within the next 72 hours.
I wrote this article myself, and it expresses my own opinions. I am not receiving compensation for it (other than from Seeking Alpha). I have no business relationship with any company whose stock is mentioned in this article.
Additional disclosure: CFDs, spread-betting and FX can result in losses exceeding your initial deposit. They are not suitable for everyone, so please ensure you understand the risks. Seek independent financial advice if necessary. Nothing in this article should be considered a personal recommendation. It does not account for your personal circumstances or appetite for risk.