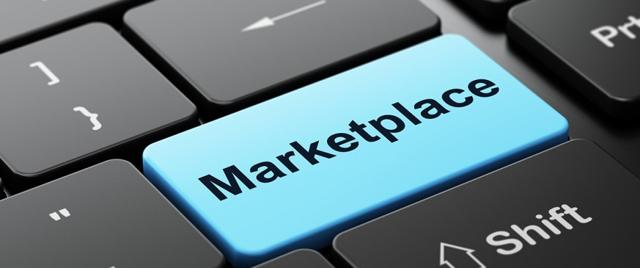 The Indian Government yesterday announced the allowance of 100% foreign direct investment (FDI) for online marketplaces, but with several riders.
This new announcement is, indeed, game-changing because it gives Alibaba (NYSE:BABA) and other players a free run of one of the largest e-commerce markets in the world.
The riders themselves are possibly even more significant because they seem to encourage the likes of Alibaba more than Amazon (NASDAQ:AMZN) or any other e-commerce company.
Let's see how that ties in with Alibaba's target of reaching a Gross Merchandise Volume of 6 Trillion RMB by 2020. A few days ago, I published an article about how China had the potential to help them meet that goal, but there were several challenges that had to be overcome.
First, we'll see the key riders that will influence Alibaba's and Amazon's plays in this market. Amazon already has a presence here as Amazon.in, and Alibaba already offers its Chinese sellers access to this market. The riders, however, are what will decide how each moves forward.
No More Deep Discounts
The first rider is a major shift in online retail in India. It was prompted by brick and mortar retailers crying foul over predatory pricing by the large e-tailers such as Amazon and Flipkart.
"We want to ensure that there is no predatory pricing by the ecommerce companies which will especially work to the detriment of the small retailers," an official said. "Government also feels that if any portal is providing discounts on goods it's holding, then it amounts to inventory-based model, which is in contradiction to the marketplace definition."
Source: Economic Times
This will have a significant impact on the general tone of online marketplaces, because e-tailers typically attract new clients through aggressive discounting and special deals that brick and mortar retailers just can't match considering their overheads.
The loss of deep-discounting is likely to put online sellers on a level playing field with businesses that operate physical stores, and it will be interesting to see how that, in turn, affects e-commerce merchandise volumes for each company.
Largest Seller's Sales Limit on Any Marketplace Capped at 25%
This is the rider that has the most bearing on Amazon because technically the portal is not a marketplace. They buy a significant portion of their products or source them through a subsidiary they own. This is how the model works in India.
More specifically, Amazon's JV Cloudtail India is the largest seller on Amazon.in with nearly 40% of sales coming from the JV. Under the current scenario, where things are actually working well for Amazon, they might even consider not taking the 100% direct investment route in India and continue the status quo.
Though Amazon does not break out its India sales, in the most recent quarterly earnings call the company said this:
"In Q4 Amazon India was the top e-commerce site in India throughout the very busy diwali shopping season, including the shopping season, according to comScore. And sales by sellers in Q4 were greater than all of 2014 combined in Q4."
The government announcement will take some of the shine away from Amazon's success in India because it now gives Alibaba the opportunity it's been looking for. The end effect is that it gives Alibaba the leverage it needs to exploit the Indian retail market by creating a replica of their China model. Until now, the bulk of the business has been B2B (business to business) and limited because of trade restrictions, but a direct investment by Alibaba in India may see B2C (business to consumer) growing as strongly as the potential for B2B.
Though I don't see Alibaba necessarily opening warehouses in India - essentially, they're still largely a marketplace for third party sellers - I do expect the company to come out with an official statement very soon on their plans for India.
Investor-speak: Amazon's BABA Problem
The bigger issue at hand here is that the Indian government's move will allow Alibaba to create synergistic partnerships with the myriad Indian companies that are vying for marketplace dominance. This is what Alibaba excels at in China, and India is culturally a very close match to the People's Republic.
This is the model they've been perfecting at home, and all they need to do is replicate it in India. I don't see this as a major challenge for them to execute because they've already got a foot in India with their investments in Paytm and Snapdeal, for example.
But with a 100% allowance on FDI, I strongly feel Alibaba will soon come out with a masterful game plan to use India as its first overseas challenge against the globally present Amazon. This will not only be the ideal testing ground, but also a huge validation for their business model. If they can take their future India business as high as their home market, it will quickly start replicating this in as many countries as possible - gradually eating Amazon's market share in bits and pieces all over the world.
The odds seem to be heavily stacked in favor of Alibaba and against Amazon in the Indian market right now, and what we see playing out over the next few years will set the tone for a global battle between Amazon and Alibaba.
I'm also going to suggest that Wal-Mart (NYSE:WMT) should enter this space as part of its larger plans to exploit the growth in e-commerce around the world. Wal-Mart has been frustrated at every turn in their foray into India, and this is a great opportunity for them to invest in India. Considering that they have no experience in the online marketplace segment, it might be a good idea for them to test the waters with a partial investment in a domestic company or go JV with a company that knows marketplace dynamics. There are any number of options for them to pick from, such as Flipkart which, until Amazon.in took over, was India's most visited e-commerce site. They can later consider a full buy out if they see any signs of success.
The point is, if Wal-Mart doesn't seize the opportunity now, their online business will end up being restricted to just a few countries with a fraction of the potential of China or India.
Why India?
So why should Alibaba, Amazon, Wal-Mart or any other retailer consider this announcement as an open invitation - a red carpet welcome with green flags furiously waving?
In one word - growth.
India's total e-commerce sales currently stands at $14 billion as of 2015; that is expected to grow to a staggering $55 billion in the next three years. It doesn't make sense for any retailer - physical or virtual - to ignore this announcement by the Indian government. It's a rare opportunity that I think Alibaba will grab with both hands, and Wal-Mart should seriously consider. As for Amazon, they need to figure out whether they want to go this route or keep their deep discounting advantage and not invest 100% in any Indian entity.
Thanks for dropping by! If you enjoyed reading this, I encourage you to follow me as I unearth some of the best investment opportunities and dig deep into the business performance and future prospects of the world's top tech, automobile, retail and other consumer-facing companies.
Disclosure: I/we have no positions in any stocks mentioned, and no plans to initiate any positions within the next 72 hours.
I wrote this article myself, and it expresses my own opinions. I am not receiving compensation for it (other than from Seeking Alpha). I have no business relationship with any company whose stock is mentioned in this article.