Samsung's (OTC:SSNLF) Galaxy S7 and S7 Edge, which launched to relatively low expectations after Samsung (OTC:SSNLF) (OTC:SSNNF) ceded smartphone share once more in 2015, appear to be off to a good start. The Korea Times reports pre-orders for the high-end smartphones topped expectations in Europe, China, and India, and that Samsung indicated European pre-orders are up 250% relative to the S6s.
Meanwhile, the Korea Economic Daily reports (citing "sources close to the company") Samsung will post a Q1 op. profit of more than KRW6T ($5.2B), above prior estimates of KRW5T-5.5T. It adds more than 10M S7 and S7 Edge units are estimated to have been shipped during their first 20 days of availability; the S6 took 25 days to reach that level.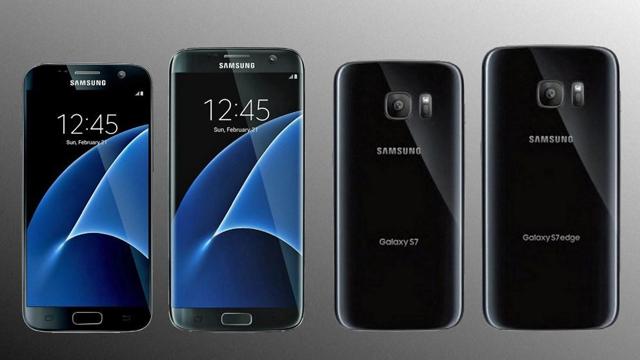 Samsung still has its hands full battling Apple (NASDAQ:AAPL) and a slew of Chinese Android OEMs whose low-end and mid-range offerings are steadily getting better. But it does look like the company did enough right with the S7/S7 Edge to halt its skid for the time being. Reviews have generally been strong, with reviewers praising the phones' OLED displays and glass/metal builds (much in common with the S6), and often declaring the 12MP camera going into the devices - it features large 1.44 micron pixels, a fast f/1.7 aperture, and rapid autofocus - among the best available on a smartphone. Samsung has also received praise for the S7's Always On Display feature, and for including a microSD slot and waterproofing (found on the S5, but not the S6).
S7 chip suppliers are due to benefit better-than-expected S7 sales. Broadcom (NASDAQ:AVGO) is near the top of the list: Teardowns from iFixit and Chipworks uncovered a Broadcom multi-mode power amplifier module (via Avago), and a Murata Wi-Fi module (believed to contain a Broadcom combo chip).
Qualcomm (NASDAQ:QCOM), which saw its Snapdragon 820 processor designed into some S7 units after having the Snapdragon 810 shut out of the S6, is another beneficiary. Chipworks' teardown of an S7 Edge powered by the 820 found seven other Qualcomm chips: Two power management ICs, two transceivers, a digital tuner, an audio codec, and an envelope tracking IC.
Also faring well in Chipworks' teardown:
Samsung, of course, isn't the only game in town for the aforementioned companies - several of them are also iPhone suppliers, and most have healthy exposure to Chinese OEMs. But this week's S7 reports still act as a jolt of good news for a group of companies that could use some: Many of them issued light calendar Q1 guidance due to softer-than-expected iPhone sales.
The S7's performance, together with the launch of the 4" iPhone SE at a lower-than-expected $399 base price, should provide a boost for Apple/Samsung chip suppliers ahead of this fall's expected iPhone 7 launches.
Disclosure: I/we have no positions in any stocks mentioned, and no plans to initiate any positions within the next 72 hours.
I wrote this article myself, and it expresses my own opinions. I am not receiving compensation for it. I have no business relationship with any company whose stock is mentioned in this article.
Editor's Note: This article discusses one or more securities that do not trade on a major U.S. exchange. Please be aware of the risks associated with these stocks.