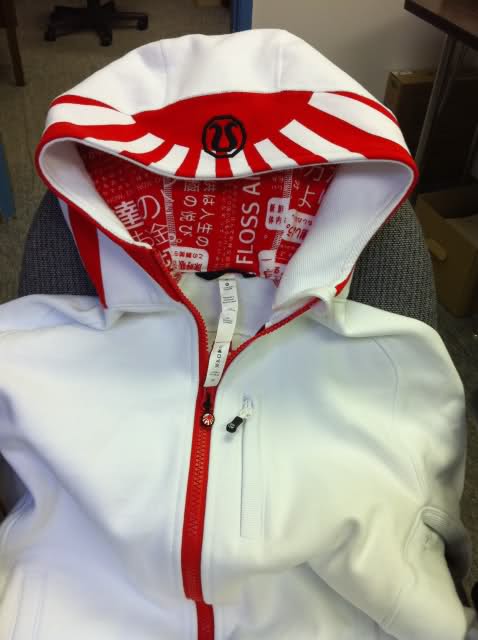 Lululemon (NASDAQ:LULU) just reported its Q4 earnings. With the stock moving 10% on the day of earnings, this reflects a large amount of novel information that can be useful to LULU investors moving forward. I expected such an earnings report and even put some money down on the stock prior to earning s, but a thorough analysis of the new information is still warranted.
Stay In?
The main question I've received from my students, who also played LULU before earnings, is whether to stay in. Personally, I sold LULU the day of earnings, but not without first analyzing the stock. What follows is my analysis; I hope you will see why I decided not to stay in.
New Information
The recent post-earning conference call gives us some good ideas as to how LULU will change moving forward. To date, LULU's success has been found in high-margin women's products. Moving forward, LULU must find new categories in which they can create similar margins.
Their current plans are to focus on women's sweat category and on the mens' category. Although the women's sweat category sounds like a good idea, the question as to whether men will pay a similar premium for yoga and running clothes is questionable. Luckily, this is not their only focus.
LULU will also continue its expansion in the US, reaching areas not currently covered. This is logically a better plan, as their current products have already proven successful. In addition, local expansion is probably the better move in the current forex environment in which the US dollar reigns supreme.
One related area of expansion into these underserved areas is through digital marketing, which is still a much cheaper means of selling products than new store openings. With the growth of ecommerce, digital marketing and online brand recognition is a high ROI activity. LULU expects that up to 25% of its sales to be enacted through online means by 2020.
Overall, the growth plan looks good to me. Still, with LULU already having spiked considerably, one must wonder whether we are at a relative high or whether the stock will continue upward. The growth plan of LULU is long-term, meaning an investor has to consider the short-term opportunity costs.
Seasonality
When looking at the short-term prospects of a company, we should always consider seasonality. For instance, if we find LULU to fare well in certain seasons, a better investment strategy could be to only hold for those good seasons. From a seasonal perspective, LULU is a hold only until the end of April: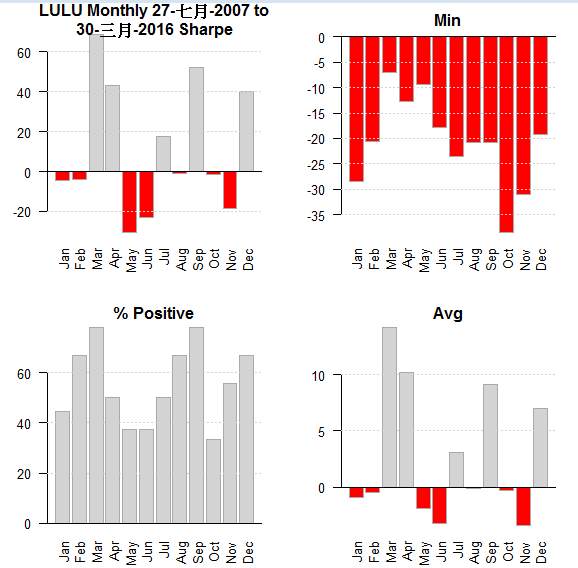 LULU tends to perform well in April. Statistically, April is LULU's second best month. Still, this is due to mean averaging, not median averaging.
As you can see from the % positive above, April is a toss-up month; half the time LULU finishes in negative territory. It's just that the best Aprils make more gains than the worst Aprils' losses. Still, with a 50/50 risk, I'm already out.
Return on Investment
I always look at EBIDTA/EV moving forward, as it has been shown ( by anti-fundamental analysts) to be statistically significant in predicting stock price. With the newest set of earnings out, we have new information with which to make our predictions. Unfortunately, this ratio is on a downward trend: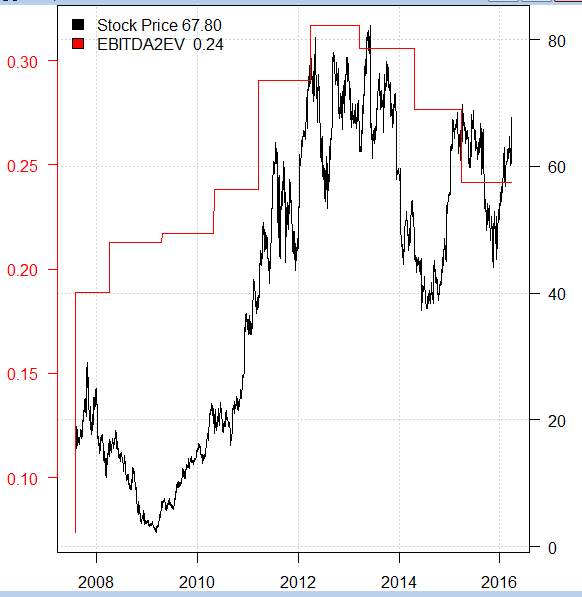 This should worry investors, as the ratio is an indicator of cash return on investment. It also justifies the 2012/2013 peak, as this was when EBIDTA/EV was at its highest. As EBIDTA/EV falls, the stock should also fall in the long term, statistically.
But EBIDTA/EV is not the only important measurement of cash return on investment. Pure CROIC measurements show a downward trend as well, with the annual CROIC moving downward: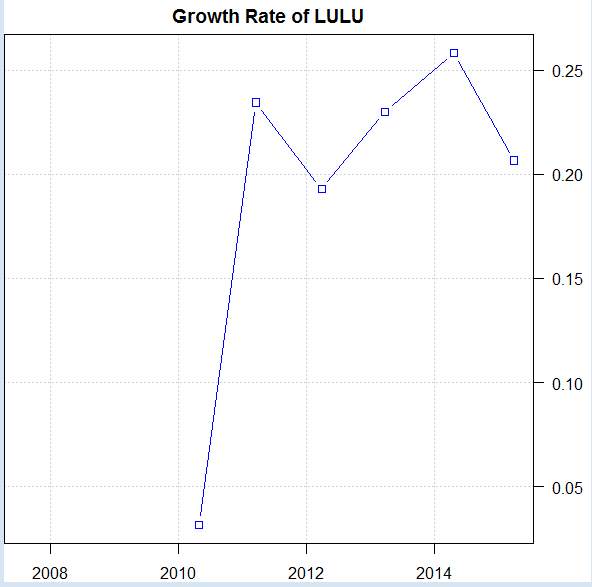 I explain LULU's recent success as an ability to maintain high margins, thereby targeting the more affluent purchaser, during a time when overall retail sales are declining and competitors, such as Nike (NYSE:NKE) have been hurt by the current environment.
Downside Risk
In light of the current market, which is bolstered by corporate buybacks and central bank interventions, I am bearish on the market as a whole. Thus, I naturally worry about LULU should we hit a market correction or crash. Running LULU over the market crash phase of 2008, we see that it crashes hard - harder than the general market, dropping 85% versus a general 46%: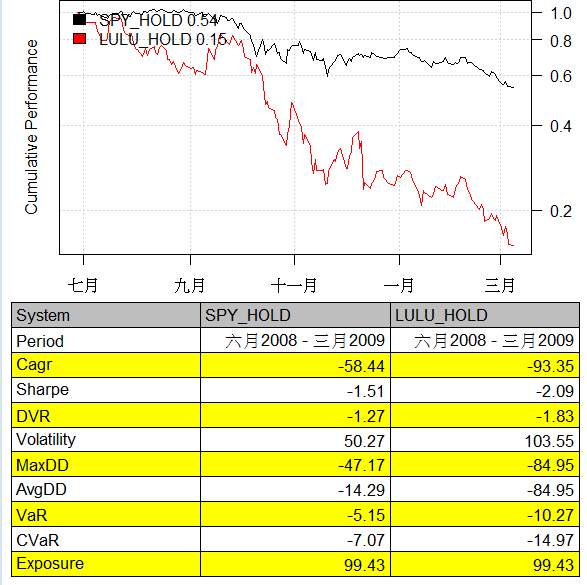 This makes LULU a worrisome hold. This is especially true if you've been holding LULU and waiting for a rebound, such as the one we just saw after earnings. With LULU's gains coming slowly and its falls happening quickly, non-committal holders of LULU should consider exiting now, at a relative high.
At the very least, holders of LULU should consider a long-term married put on the stock to limit the downside:

What We Learned from the LULU Earnings Prediction
In my Exposing Earnings Newsletter, we nailed it on LULU, making us two for two on this relatively new service.
Request an Article
Because my articles occasionally get 500+ comments, if you have a request for an analysis on a specific stock, ETF, or commodity, please use @damon in the comments section below to leave your request.
Disclosure: I/we have no positions in any stocks mentioned, and no plans to initiate any positions within the next 72 hours.
I wrote this article myself, and it expresses my own opinions. I am not receiving compensation for it (other than from Seeking Alpha). I have no business relationship with any company whose stock is mentioned in this article.