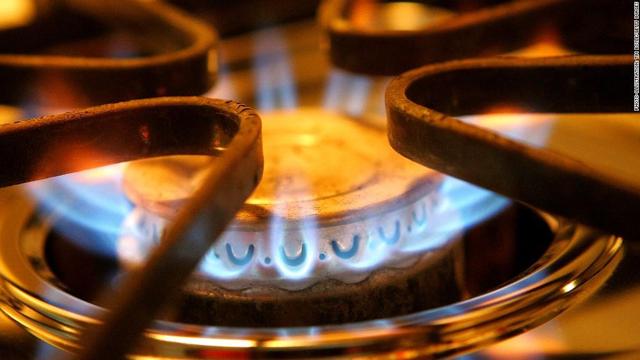 Due to the fast-growing global demand for natural gas, this commodity has been branded as the "Fuel for the 21st Century." My article today is the second part of a series dedicated to identifying high-dividend stocks and securities set to benefit from strong demand and higher natural gas prices. The first part, "Natural Gas - A Magnificent Short-Squeeze Is Imminent," was published last Tuesday. The third part of this series will cover the best high-dividend plays in the liquid natural gas shipping industry (dividends up to 18%). This sector is also set to greatly benefit from this new trend.
Global demand for natural gas and LNG (liquefied natural gas) is booming due to low natural gas prices, and because of a move by major world economies to a less polluting form of energy. Coal energy plants are quickly being replaced by natural gas, and a large number of new liquefaction projects are being developed. Through 2020, the U.S. and Australia are expected to account for 90% or more of new LNG exports. Overall, the global LNG market is set to increase 50% by 2020. This will make the U.S. the world's third-largest LNG supplier in just five years. This industry is expected to create thousands of new high-paying jobs and strengthen U.S. economic growth.
For long-term investors, this is a unique opportunity to play the strong fundamentals of natural gas. A great way to play this new trend -- with "high dividends" -- is by investing in Enterprise Products Partners LP (NYSE:EPD), a premier oil and gas pipeline MLP (master limited partnership) with best-in-class assets. EPD transports and processes natural gas, natural gas liquids, crude oil, refined products and petrochemicals. As one of the largest midstream energy companies, it is particularly dominant in NGLs (natural gas liquids) and is one of the few MLPs that provide midstream services across the full-value chain.
EPD is a company with many factors working in its favor, including the following:
EPD has invested heavily in the natural gas infrastructure. It has positioned itself to take advantage of the low-cost domestic NGL growth by aggregating natural gas supply and funneling it through its fully integrated gathering, transportation, processing, and fractionation systems, and then transporting these products to the domestic and international markets.
It is currently building the world's largest ethane export facility, which will be completed in Q3 2016.
EPD's asset footprint has grown at an annual rate of 28% per year since 1999. This has translated into an annual distribution increase of 7% per year since 1999.
The company has one of the safest dividends in the industry.
Insiders have been buying the stock in massive amounts over the past two months.
EPD has the most "buy" recommendations among its peers. The consensus target price by analysts suggests a 33% upside from the current price level, in addition to its 6.2% dividend yield.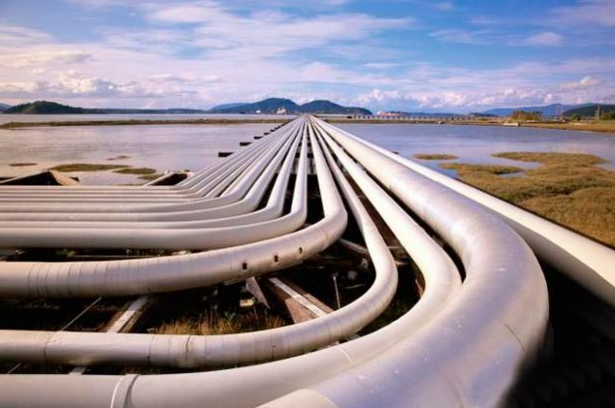 Enterprise Products Partners pipeline in Eagle Ford; Photo taken from livemint.com
Banking on Oil and Gas Exports
Over the years, EPD's management has demonstrated visionary leadership. It has been ahead of the game, as it has been preparing for years now to bank on the inevitable surge in oil and natural gas exports by the United States.
The company was among the first to send off tankers filled with U.S.-produced oil to Europe and the Far East, following the U.S. government landmark decision to lift the oil export ban last December. U.S. oil sales to foreign buyers have been quick to start after President Obama signed the bill that abolished the crude export ban. EPD has put billions of dollars over the past five years into building new pipelines, oil storage tanks and dock space at ports.
Its main investments are in strategic locations with a strong presence in the Gulf Cost. This puts it at an advantage to benefit from the expected surge in LNG and LPG exports.
The company is currently completing the construction of the world's largest refrigerated ethane export facility near Houston to take advantage of the domestic shale production. This export facility will have a loading rate of approximately 200 thousand barrels per day across two docks. About 90% of the facility's capacity is already contracted on a long-term basis. The project is expected to complete in Q3 2016 and will help U.S. oil and gas producers increase their production levels of natural gas and crude oil. This project opens the door for an unprecedented export gateway.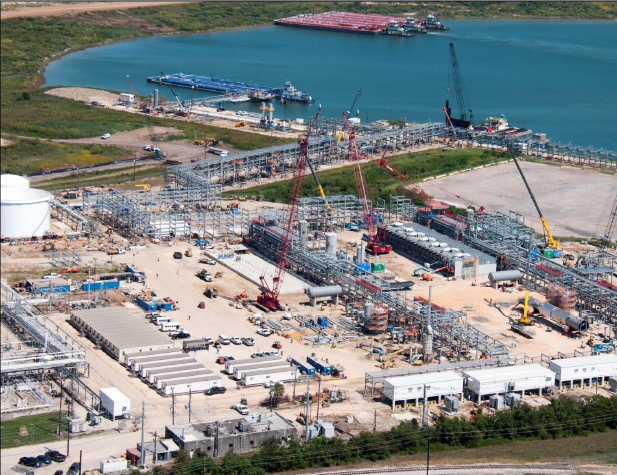 EPD's new ethane export facility, the largest of its kind; photo taken from EPD's website
EPD's exports activities in 2016 are expected to increase by 33% compared to 2015: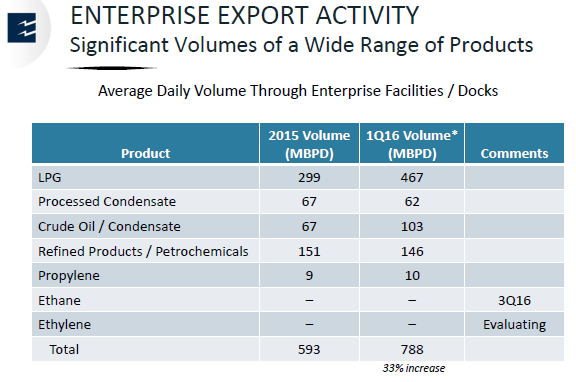 Recent Financial Results
Enterprise Products Partners reported solid fourth-quarter 2015 results:
Adjusted EBITDA was $1.33 billion, up 39% compared to last year.
Distributable cash flow was $1.09 billion for the quarter vs. last year's $1.06 billion. This is despite lower natural gas prices, which had impacted its revenue growth.
Management announced its 2016 growth capital expenditures will amount to $2.5 billion-$2.8 billion.
A Diverse Revenue Stream and Customer Base
The company's revenue stream is diversified across the value chain in the midstream oil and gas sector. The following is a chart showing its operating margins by segment.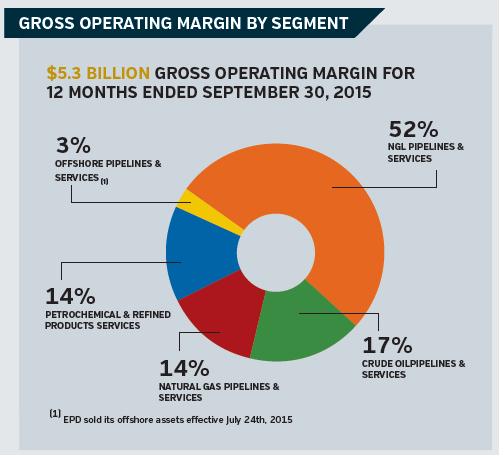 The diversity of its services has resulted in a broad and quality customer base:
The top 200 customers account for 95.7% of EPD's 2015 revenues.
75.6% of the revenues from the top 200 customers are from customers with an investment grade credit rating or secured by a letter of credit or prepay.
Only 4.3% of the revenues are from non‐rated or sub‐investment grade.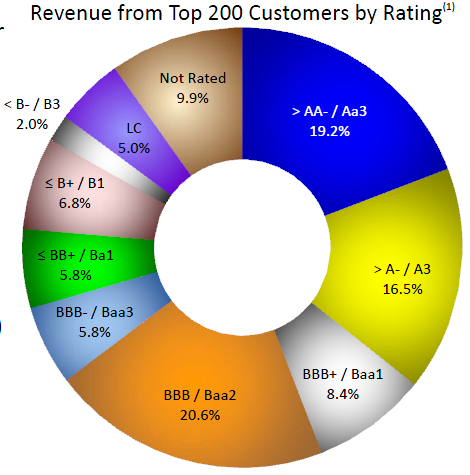 One of the Safest Dividends in the Sector
Overall, EPD executives are known as conservative managers of cash as they have a long history of retaining distributable cash flow and reinvesting it into the business. This allows them to reduce their reliance on the debt and equity markets. Management prefers this moderate approach to distributable cash flow, vs. a more aggressive approach with no margin of safety.
EPD shares currently provide a generous dividend yield of 6.2%.
The company increased its Q4 2015 cash distribution rate by 5.4% to $0.39/share (or $1.56 per year). This marks its 46th consecutive quarterly increase.
The dividend comes with a healthy coverage ratio of 1.3 times.
A well-covered dividend over the years: Historically, dividend distributions have been conservative with an "average DCF coverage ratio" of 1.4x since 2011.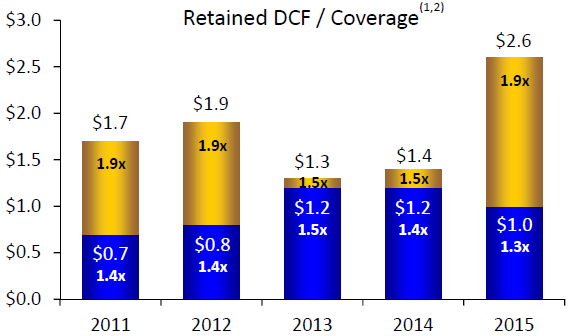 For 2016, management estimates its cash distribution will increase again to reach $1.61 per unit in 2016, a respectable 5.2% increase compared to 2015.
EPD has raised its quarterly distributions 55 times since its IPO (initial public offering) in 1998.
The company retained distributable cash flow over $2.6 billion for the full year 2015. Enterprise's conservatism continues to serve it well in the current environment where many of its competitors are facing stretched balance sheets and thin (or no) coverage on the cash distribution.
Dividend distributions increased by 25.4% over the past five years (since 2011).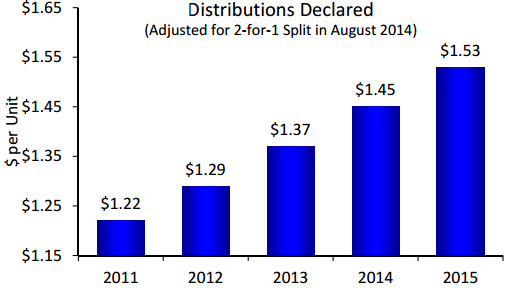 Since 1999, the company's asset footprint has grown at an annual rate of 28% per year. This has translated into an annual distribution increase of 7% per year for the same period. Today, its total assets are at $50 billion.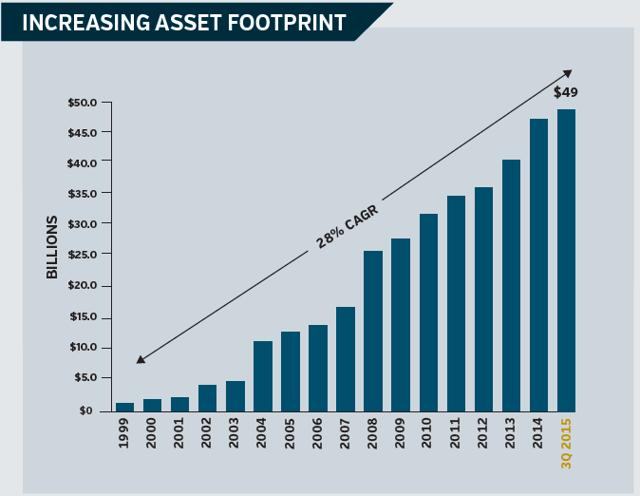 EPD's increasing Asset Footprint since 1999 (growth rate = 28% per year)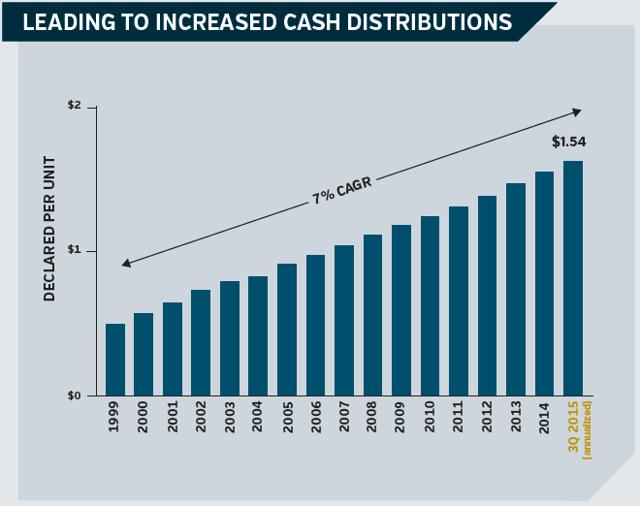 EPD's growing cash distributions since 1999 (growth rate = 7% per year)
Valuation
Historically, EPD has been trading at higher valuations than its peers due to the strength of the company and to the safety of its dividends.
Today, EPD trades at 12.5 times cash flows and 16.5 times forward P/E. Still, I believe the stock is able to generate a great upside based on the growth it can achieve from its exposure to the natural gas sector.
EPD has some impressive efficiency ratios with "return on equity" ROE at 13.2%, while "return on assets" ROA ratio is at 5.3%.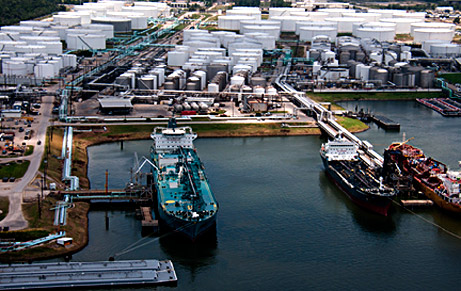 EPD's LPG Export Facility; photo taken from EPD website
Other Positive Points to Note
Over the past couple of weeks, insiders at Enterprise Products Partners bought over $100 million of the company's common units (Nasdaq.com). This suggests that insiders are bullish on the stock and confident of the company's long-term performance.
As mentioned previously, EPD has the most "buy" recommendations among its peers.
As of March 28, 2016, there are 26 banks and analysts who cover the stock with a consensus rating of "buy" on the stock, and an average consensus price target of $32.26, suggesting a 33% potential upside from the current price of $24.2 per share (source: wsj.com). This is in addition to its generous 6.2% dividend yield.
Conclusion
EPD is one of the most solid high-yield MLPs to play the enormous growth prospects for natural gas. In addition to a generous yield of 6.2%, EPD can also deliver a great amount of capital gains for long-term investors. Its diversified revenue stream and conservative dividend payout make the stock an excellent candidate for any income or retirement portfolio.
Join us at High Dividend Opportunities in our journey to uncover high-dividend stocks trading at bargain prices, and benefit from Live Alerts to pick them up. Our service includes a monthly newsletter and a high-dividend model portfolio currently yielding 9%. We are dedicated to bring you the most profitable and newest high-dividend ideas. For more info, please click here.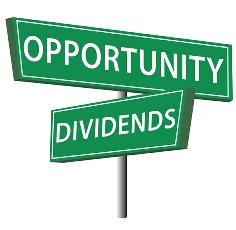 Disclaimer: "High Dividend Opportunities" service is impersonal and does not provide individualized advice or recommendations for any specific subscriber or portfolio. Readers are expected to conduct their own research and due diligence before investing.
Disclosure: I am/we are long EPD, MLPG, GLOP, AMLP, DLNG/PR, DLNG.
I wrote this article myself, and it expresses my own opinions. I am not receiving compensation for it (other than from Seeking Alpha). I have no business relationship with any company whose stock is mentioned in this article.