Late Wednesday, Alcoa (NYSE:AA), the leading US aluminum producer, said that it is going to sell its stake in DBP, the owner of Australian natural gas pipeline venture DBNGP to DUET Group for $154 million. Alcoa owns 60% of Alcoa of Australia which has a 20% stake in DBP. Alcoa of Australia, however, will retain access to roughly 30% of the pipeline's capacity which feeds the company's alumina refineries located in Kwinana, Pinjarra and Wagerup in Western Australia.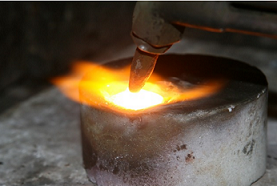 The transaction is expected to close in early April. Alcoa is expecting a profit of roughly $0.01 per share from the sale while its net cash impact is expected to be roughly $115 million. The sale is a step in the right direction for Alcoa which is currently going through a major overhaul. The sale of non-core assets will strengthen the company's balance sheet while allowing it to increase focus on its core upstream mining and value-add operations.
Major overhaul
Alcoa is in the middle of separating its higher margin value-add business, named Arconic, which supplies high performance products to automotive and aerospace industries from its traditional and shrinking raw materials mining, refining and smelting operation. The separation could allow the company to unlock Arconic's value, which looks far more attractive and will likely trade at higher multiples of earnings than the upstream business.
The upstream business has been hit hard by the plunging raw aluminum prices which are currently around $1,500 per metric ton as compared to more than $3,000 in mid-2008. While Alcoa as a whole benefits from higher commodity prices, the global rolled products and engineered products and solutions segments, which will become an integral part of Arconic, use primary aluminum as a raw material. Therefore, these units benefit from a combination of cheap aluminum prices and strong demand of their products.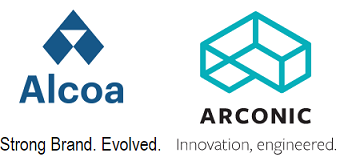 Historically, Alcoa has generated most of its profits from the upstream business, but following the slump in aluminum prices, the company took a number of measures to improve its cost profile and increase its exposure to more promising end markets.
Other steps
For instance, the company shut down its high-cost smelters in the US, Europe and Brazil. Earlier this week, the company closed the 56-year old, 269,000 metric tons per year Warrick County smelter in Indiana following the closure announcement in January. The company has slashed its smelting capacity by roughly 48% since 2007 through plant closures and asset sales. Alcoa is also cutting Point Comfort operations in Texas, which has 810,000 metric tons of annual refining capacity. Overall, the company's aluminum output is projected to drop by 1 million metric tons by the end of second quarter. Meanwhile, the company has invested in Ma'aden aluminum production complex in Saudi Arabia, which benefits from cheap energy prices and is widely regarded as the lowest cost aluminum production facility of the world.
The removal of this high-cost output coupled with increase in low-cost production should, in the long run, have a positive impact on the profit margins of the upstream business.
Alcoa has also sold its non-core assets, such as DBP, and more asset sales could be on the way. The company could also take a radical step of parting with its power generation assets that could fetch roughly $1.4 billion, according to Gabelli & Co's estimate. I believe the chances of this happening increased since last November when activist investor Paul Singer's Elliott Management disclosed 6.4% stake in Alcoa (currently 7.4%) and managed to secure three seats on Alcoa's board last month. The board comprises of 15 members.
In addition to this, Alcoa has been making significant investments in the value-add operations to further bolster its margins and decrease its leverage on the upstream operations, and by that extension to aluminum prices.
For instance, over the last couple of years, the company has acquired Firth Rixson for $2.85 billion, TITAL (undisclosed amount) and RTI International for $1.5 billion to bolster the high-margin aerospace business. Not surprisingly, the engineered production segment, which will be the biggest part of Arconic, has recently reported strong 26% year-over-year increase in fourth quarter revenues to highest level ever.
Conclusion
Essentially, Alcoa has taken a number of steps in the right direction ranging from the recent sale of DBP to expansion of value-add/Arconic portfolio. None of these, however, have helped its stock which has fallen almost 23% over the last two years. That's actually greater than the 17% drop in aluminum prices (monthly average) seen in the same period. Perhaps the markets are waiting for Alcoa to deliver on its spin-off promise, which is the boldest decision this company has ever taken. This could be the only way to provide respite to investors in this tough environment.
Disclosure: I/we have no positions in any stocks mentioned, and no plans to initiate any positions within the next 72 hours.
I wrote this article myself, and it expresses my own opinions. I am not receiving compensation for it (other than from Seeking Alpha). I have no business relationship with any company whose stock is mentioned in this article.