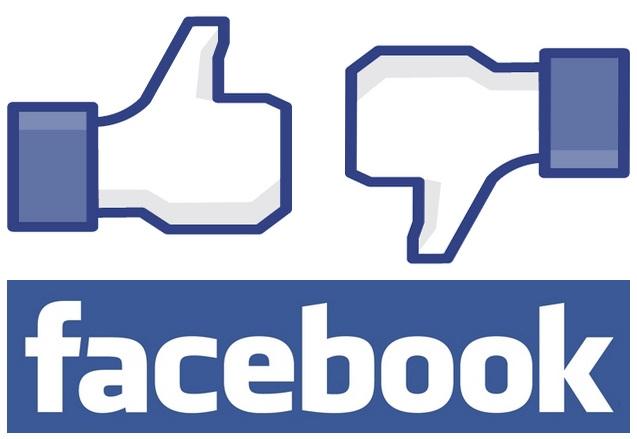 In a recent article on SA, fellow author Seattle Contributor outlined his thoughts on why we should consider selling or even shorting Facebook (NASDAQ:FB). I would like to express my opinion on why I think it would be an imprudent idea to consider doing that.
This is not going to be an article where I poke holes in his analysis; nor is it an attempt to get Facebook longs to support my argument. I'm looking at this purely from the point of view that it would be a mistake to short or sell FB.
I would like readers to have an unbiased view of what I'm about to say, irrespective of their position on Facebook as a stock. In other words, try looking at Facebook as a group of people doing some pretty amazing things, rather than as a business entity whose sole end is to toe the investor line.
Now, on with the task at hand.
From the 2015 Annual Report:
"We expect that our user growth and revenue growth rates will decline over time as the size of our active user base increases and we achieve greater market penetration."
That's stating the obvious. Their market is only as large as the world's population and, once they reach a particular point of penetration, they will naturally be limited by factors such as population growth and internet usage growth.
In an earlier article called Zuckerberg's Revenue Line-Up: Facebook, Instagram, WhatsApp and Masquerade, I spoke extensively about their future monetization plans with WhatsApp, and their current integration of the Facebook and Instagram ad platforms. I also referred to MSQRD, their recent acquisition on the selfie video front.
To extend that point to this article, none of those revenue streams are fully realized as yet; and some of them haven't even made a penny yet. Facebook's mastery over monetizing web traffic is second only to Google's; and with Instagram thrown into the game, Zuckerberg's team has a real chance at closing the gap even there.
More importantly, the biggest monetization opportunities have not played out yet.
Facebook is just getting started on Video Advertising
It's important to remember that for any type of advertising, the more the ad clicks, the more revenue the company makes. This is called the Click-Through-Rate (also, Click-Through-Ratio) or CTR. Certain types of content have higher CTRs than others. As an analogy, for a carmaker, selling an SUV is more profitable than selling a hatchback.
And that's where video content plays a huge role in Facebook's strategy because it is like that SUV. Here's a look at CTRs for various types of content:
In-stream video ads are the ads you see while you're watching a video on YouTube or elsewhere, and has become one of the standard methods of online video advertising. You may have also noticed that some of them are actually non-skippable - meaning, you can't skip the ad and continue to the next part of your video. That means the ad gets seen by everyone - 100% viewability.
The other thing to keep in mind is that video ads have tremendous reach with respect to mobile audiences.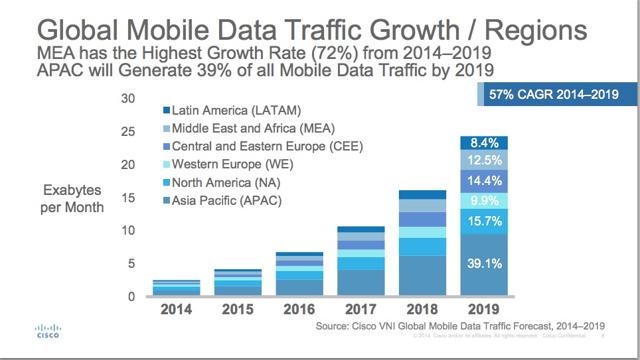 Source: GigaOm
The hunger for data consumption is being driven as much by the elevated demand for richer content like video as the need for other forms of media.
In a special report by PWC, these are some of the highlights:
Internet advertising will become the largest advertising segment
Video exhibits the fastest growth in wired Internet advertising
Mobile's growth means it will exceed display in 2018
"Rising from US$6.32bn in 2014 to US$15.39bn in 2019 at a 19.5% CAGR, video Internet advertising's rate of growth will exceed all other sub-segments of wired Internet advertising revenue."
This is a key reason why Facebook is seriously investing in video advertising and the technologies surrounding it. They recently started testing their video feed, which offers a variety of options such as picture-in-picture the way Tumblr has implemented just last year, and the ability to save videos to watch later. They're also experimenting with inserting advertiser videos within the video feeds, and claim to be "pleased with the initial results" of these multiple tests.
These tests are recent additions to a slew of tests that include 360-degree video support for the Oculus Rift, a web-embeddable video player similar to YouTube, as well as tools for live video broadcasting.
This is essentially one solid business case for why shorting or selling Facebook could be the worst investment mistake you could make at this point.
The other is the entire market that is sitting outside Facebook's monetization pool. But there is one point that everyone seems to be missing as far as ad revenues go. Read on...
Big Revenue Streams for the Future
There's every chance that video advertising will be bringing in the bulk of Facebook's revenues in the next decade. But that's merely the door that will let them in. The vehicle to take them there is still their user base monetization.
Seattle Contributor's analysis on user growth is sound, but what's missing there is the fact that multiple user bases mean multiple streams of revenue - even if there are major overlaps between those user bases.
Let me elaborate:
Let's say there were a billion users each on WhatsApp, Facebook, and Instagram, and let's also assume that WhatsApp - as well as Facebook and Instagram - were fully monetized. Now, we're not necessarily talking about three billion users here; because of the overlaps, the actual number of users could be anywhere between a billion and three billion.
But from an advertiser's perspective - one that is paying for ads on all three social networks - that's still three billion user accounts. It doesn't matter that it's not three billion people.
What that means is that a single person using all three social accounts is potentially a "clicker" on ads that appear on all three platforms. For example, they may click on a Nike (NYSE:NKE) ad on Facebook, a Reebok ad on Instagram and an Adidas (OTCQX:ADDYY; OTCQX:ADDDF) ad on WhatsApp all on the same day. Facebook still gets paid for three clicks by the advertiser; and the advertiser is still getting their potential conversions.
That's putting it as simple as possible, but you get the idea.
Here's my point: From that perspective, Facebook's aggregated user base - in terms of individual user accounts - can easily exceed 5 billion by 2030. The more platforms they own, the more user accounts they have - and advertising is all about user clicks from individual accounts - not necessarily the number of people who click on an ad.
Investor-speak: This is What Most are Missing
I believe that this is where Facebook's true potential is going to come from over the next several years. This is an edge that even Google (GOOG; GOOGL) doesn't have at this point. The more platforms Facebook owns, the more monetization opportunities it is creating for itself.
At the end of the day, it's not only about the world's population or the growth of global internet penetration - although those will limit Facebook's user base to a large extent.
It's more about how many "click opportunities" Facebook is able to create for its users - and clients.
That's why I think it would be disastrous to sell or short Facebook at this point. In my earlier article Facebook Has A Problem, I outlined why I thought their valuation was too high for my liking. I still say that it is too high for my liking, but I'm also willing to admit that most of their monetization opportunities still sit outside their current top line.
The market may correct itself on Facebook once it reaches a barrier in any monetization channel, but selling or shorting would be an extremely risky strategy when there are so many revenue drivers sitting outside and waiting to be counted in.
As such, I maintain that if you're an investor in FB, hold on to the stock for as long as you can. I may not recommend a BUY at this valuation, but I respect the fact that such a valuation is a very possible prediction of future reality.
I invite you to follow me as I reveal the best and worst of the world's largest corporations, presenting as unbiased an analysis as possible but spiking it with my own opinion. At the end, I will leave you to be the best judge of what to invest in and what to stay away from.
Disclosure: I/we have no positions in any stocks mentioned, and no plans to initiate any positions within the next 72 hours.
I wrote this article myself, and it expresses my own opinions. I am not receiving compensation for it (other than from Seeking Alpha). I have no business relationship with any company whose stock is mentioned in this article.