Qualcomm (NASDAQ:QCOM) recently announced a strategic partnership with Chinese smartwatch player inWatch and IoT solutions player Borqs, which is aimed at easing the barriers of entry for traditional watchmakers in the world of smartwatches.
Meanwhile, Apple (NASDAQ:AAPL) is planning to launch its Apple Watch 2 in September this year. QCOM's initiative will open the floodgates for Swiss watchmakers to come up with their smartwatches going forward. Could this be a threat for Apple Watch?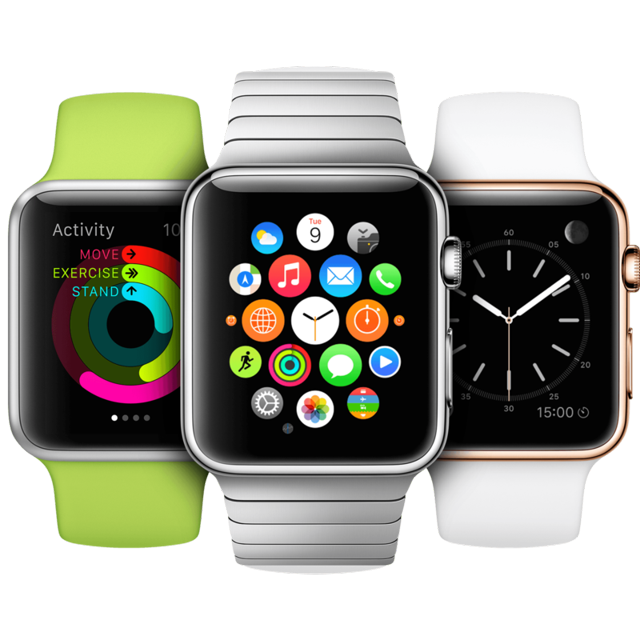 How Qualcomm Can Boost The Swiss Watch Industry?
"The proportion of people intending to buy a smartwatch is greater than the proportion intending to buy a classical wristwatch," Deloitte said in its Swiss Watch Industry Study 2015. Swiss watchmakers that are seeing softer demand for their watches can't afford to ignore this opportunity. They will compete against Apple and other smartwatch-makers like Samsung (OTC:SSNLF), LG (OTC:LGEAF) and Motorola with their long-term competitive advantage for wristwatches. For smartwatches, this would translate into long battery life of close to 40 hours and multiple large circular digital faces. The moot question is how the Swiss watchmakers would offer such features?
Well, the answer is Qualcomm's Snapdragon Wear 2100 SoC. In February, Qualcomm introduced the Wear 2100 SoC, which is 30% smaller and consumes 25% less power compared to the previous version of the processor. Furthermore, the processor supports 400MHz Low Power DDR3, USB 2.0, NFC and last but not the least, Google's (NASDAQ:GOOG) (NASDAQ:GOOGL) Android as well as Android Wear.
Wear 2100 has an ultra-low power sensor hub for supporting richer algorithms with greater accuracy, which is essential for the Swiss watchmakers in order to make their smartwatches as accurate as their traditional wristwatches. Borqs, a partner of Qualcomm, will support the watchmakers via offering reference designs and customized solutions for the Wear 2100 SoC. Chinese company inWatch will provide the watchmakers its Wear4G software platform, the emerging standard in the smartwatch industry.
The Swiss Watch Industry Could Bounce Back Smartly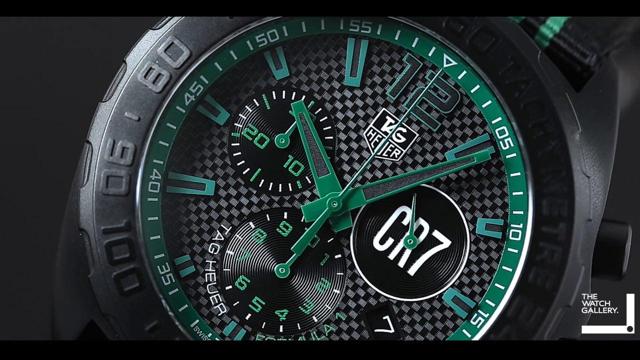 In the fourth quarter of 2015, worldwide smartwatch shipments reached 8.1 million units, which surpassed quarterly Swiss watch shipments for the first time ever, reported Strategy Analytics. During the quarter, Swiss watch shipments reached 7.9 million units while Apple's smartwatch market share reached 63%, followed by Samsung's 16%.
Apple Watch has accounted for 52% of worldwide smartwatch shipments in 2015, according to Juniper Research. Apple Watch's design and built quality have made the product modestly fit for upmarket fashions so far. However, with many Swiss watch brands ready to jump on the smartwatch bandwagon, thanks to Qualcomm's initiative, Apple Watch could see tepid demand going forward from fashion-conscious customers (more about this later).
Hybrid smartwatches, which combine the look of a traditional watch with the functionality of a smartwatch, will be the recipe for success for Swiss watchmakers. Pure smartwatches look more like a cool high-tech gadget and less like a high-fashion accessory. In order to address this issue, Frédérique Constant introduced its Horological Smartwatch which has no digital display. Peter Stas, the co-founder and CEO of the Frédérique Constant group, said:
The Swiss Horological Smartwatch is the synthesis of high-tech innovation and traditional Swiss watch craftsmanship. … There is no digital screen on our Swiss Horological Smartwatch. Instead, the beautiful laser cut hands on the watch dial display information in analog form.
SA author Mark Hibben wrote in an article in October last year:
The superior value proposition of Apple Watch will continue to erode other advantages of style and status that expensive mechanical watches, mainly Swiss, have hitherto enjoyed.
This seemed to be correct when the article was published, but not anymore. The style and status that expensive mechanical Swiss watches enjoy will continue to attract fashion-conscious buyers if they are converted into smartwatches or hybrid smartwatches. Even Samsung and LG have agreed on this issue.
Deloitte observed:
Samsung also seems to want to edge closer to traditional watch-making with the classical version of its Gear S2 equipped with a rotating bezel to select applications.
In addition to Samsung, LG has come up with its smartwatch named "LG Watch Urbane," which has circular digital face, metal body and leather strap.
Should Apple Worry If The Swiss Watch Industry Bounces Back?
Although tracking fitness, wellness and health is a primary driver for smartwatch adoption, mobile payments, access control and personal safety are fast becoming new drivers. Gartner forecasted that worldwide smartwatch sales will total 50.4 million units in 2016 from 30.32 million units in 2015, a rise of 66% year over year. In 2017, smartwatch sales will reach 66.71 million units, Gartner predicted.
Smartwatches are made for three distinct user groups, viz. fashion-conscious people, tech-savvy people and people from the sports arena. Deloitte believes that the smartwatch market could evolve by trying to appeal the less tech-friendly clientele. The less tech-friendly clientele actually consists of the fashion-conscious customers. Apple, however, has no intention to confine its smartwatches in the domain of fashion. Apple Watch has a square face and AAPL didn't hint anywhere that Apple Watch 2 will deviate from this. By the time, Apple Watch 2 arrives, it will likely face competition from Wear 2100-powered Swiss smartwatches. Apple may lose some customers in the high-fashion world. But, as the world's leading smartwatch brand, Apple Watch's market share won't suffer due to growing demand from the other two groups.
Apple has nothing to worry if the Swiss watch industry bounces back. For Samsung and LG though, the Swiss watch industry's revival could be bad news because these companies are trying to win a pie of Swiss watchmakers' customer base via introducing hybrid smartwatches.
Conclusion
The Swiss watch industry is in trouble due to macro factors, believes Jean-Claude Biver, CEO of TAG Heuer and president of LVMH Group's (OTCPK:LVMHF) watch division. If the Swiss watch industry revives going forward driven by rising smartwatch demand, its impact on Apple will be neutral. However, Qualcomm will benefit the most. QCOM's expertise in mobile processors will make it the strongest chip supplier in the smartwatch industry.
Disclosure: I am/we are long AAPL, QCOM.
I wrote this article myself, and it expresses my own opinions. I am not receiving compensation for it (other than from Seeking Alpha). I have no business relationship with any company whose stock is mentioned in this article.
Editor's Note: This article discusses one or more securities that do not trade on a major U.S. exchange. Please be aware of the risks associated with these stocks.