General Electric (NYSE:GE) has now officially requested that GE Capital's designation as a non-bank Systemically Important Financial Institution ("SIFI") be rescinded. This is a significant development and is one of the major goals in GE's decision to downsize GE Capital back in April 2015. It is now up to Financial Stability Oversight Council ("FSOC") to remove the designation.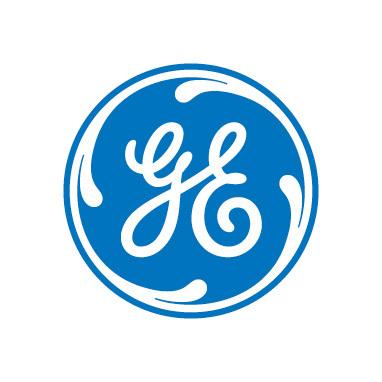 GE Capital is a shell of its former self
In its filing, GE shows that GE Capital has become a much less important player in the financial market. GE Capital is now "smaller, simpler and less interconnected with the U.S. financial system," and "does not pose any conceivable threat to U.S. financial stability."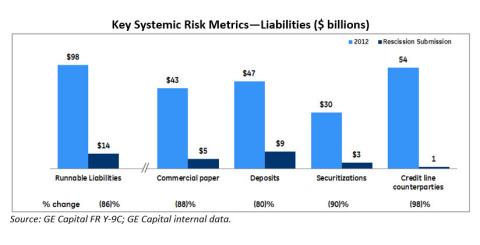 A total of $272 billion in assets have been divested, a 52% reduction since 2012, with much of the remaining assets locked away in cash or overseas. GE Capital has also greatly reduced its real estate investments, down 77%, loans to consumers, down 95%, and has increased its cash and cash like investments, up 35%.
GE Capital has also reduced its dependence on commercial paper for short-term funding, cut 88% from $43 billion to $5 billion. From being the top issuer of this paper, GE Capital is now less than one-tenth of 1% of the market
What is left of GE Capital is now almost entirely focused on facilitating business with GE's core industrial segments. The company now believe it has greatly reduced the risk it poses to the US financial system.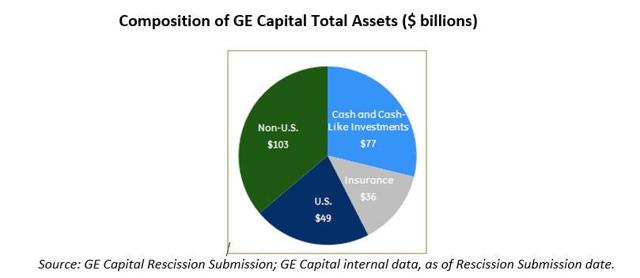 Removing the too big to fail label is a major positive
Many doors will open once GE Capital is no longer considered too big to fail. This designation has limited the ability of GE overall to take on more risk and deploy its cash. Being subject to the Fed's supervision has limited their ability to increase leverage and has made it harder to make big acquisitions.
For example, GE, which is flush with cash after the many recent asset sales, could greatly increase the pace of share buybacks and dividends, both of which would be profitable for shareholders. GE has noted in the past that it plans to send up to $35 billion in dividends from GE Capital to the parent, pending regulatory approval. This is now a small amount representing ~12% of the current market cap.
In addition, GE will likely want to make a big splash in its core industrial space via an acquisition. There are industrial segments that could use some help such as Healthcare and Oil & Gas. GE has been mentioned as a potential bidder for portions of Halliburton (NYSE:HAL) which are to be divested to secure approval for its merger with Baker Hughes (BHI).
Conclusion
Over the past several years, GE has transformed itself from largely being a bank with legacy industrial holdings to an industrial focus giant.
Many of the industrial segments such as Power, Energy Management, and Aviation are humming along, growing earnings at double-digit rates. EPS is expected to reach $1.50 this year and $2.00 by 2018, which implies a forward earnings growth rate of ~15% per year at a 20x PE ratio. The near 3% dividend yield is also nice, well above what you'll get with treasuries.
The new GE is very much a stock worth owning and the looming removal of the SIFI label is yet another positive.
Disclaimer: The opinions in this article are for informational purposes only and should not be construed as a recommendation to buy or sell the stocks mentioned. Please do your own due diligence before making any investment decision.
Disclosure: I am/we are long GE.
I wrote this article myself, and it expresses my own opinions. I am not receiving compensation for it (other than from Seeking Alpha). I have no business relationship with any company whose stock is mentioned in this article.