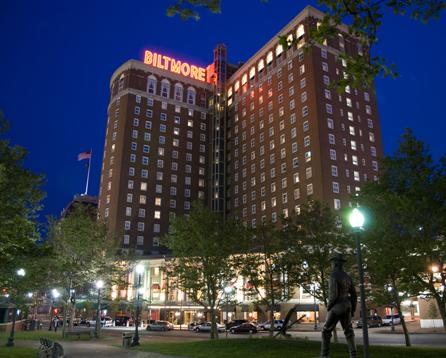 Hilton Worldwide Holdings (NYSE:HLT) recently announced firm plans to spin off 70 of its hotels into a real estate investment trust, or REIT. This follows along with the trend of companies with property assets "unlocking value" by creating REITs. While Hilton's REIT offers some positives over other REITs that have recently been created to "unlock value," there's still some risks you need to think about before buying in.
Follow The Leader
You could create a fairly long list of REITs that have been spun off from companies to "unlock value." For example, late last year, restaurant owner Darden (NYSE:DRI) spun off Four Corners Property Trust (NYSE:FCPT), which now owns roughly 420 properties, pretty much all of which are filled with Darden restaurants. But then there's also Gaming and Leisure Properties (NASDAQ:GLPI), which was spun off from Penn National Gaming (NASDAQ:PENN) in 2013 to own Penn's casino properties, creating the first gambling-focused REIT.
There's even more obscure REIT spin-offs, too, like InfraREIT (NYSE:HIFR), which was created to own the power lines of its former parent Sharyland Utilities, a Hunt company. And Communications Sales & Leasing (CSAL), which was created to own Windstream Holdings, Inc.'s (NASDAQ:WIN) telephone wires. The list doesn't end there, these are just some of the more interesting REITs that have been created to "unlock value" for shareholders.
So Hilton, as it were, is following along with an industry trend that's well established. Although it isn't charting a new course, you still need to ask how good is this going to be for shareholders?
Location, Location, Location
One of the first things in real estate is location. Owning a world-class property in a slum is usually a bad plan. But Hilton really is a top-notch hotel operator with some incredible assets. So, on that score, investors will likely end up with a solid portfolio. That isn't something I would say for every REIT that's been spun off. For example, how great a deal is it to own telephone lines? I'm not sure that "property" is a good long-term investment opportunity.
There's another issue, however, that all of these transactions have in common: diversification, or the lack there of. To point out the magnitude of this issue, take a look at Gaming and Leisure Properties. Since there are only just so many casinos around to buy, and many are owned by competitors to the REIT's sponsor and largest tenant, it's not surprising that Gaming and Leisure has had a hard time finding additional assets to buy.
Essentially it took three years to get a deal done that truly diversified the portfolio, and it required Gaming and Leisure to materially up its original bid to buy the property of a casino operator that has lost money in seven of the last 10 years. That doesn't make GLPI a bad REIT, though I question the long-term prospects of a gambling-focused REIT. But it does show how hard it can be for a niche REIT to diversify. Clearly, that process should be easier for Four Corners and the upcoming Hilton REIT, but diversification isn't likely to be an overnight event, either.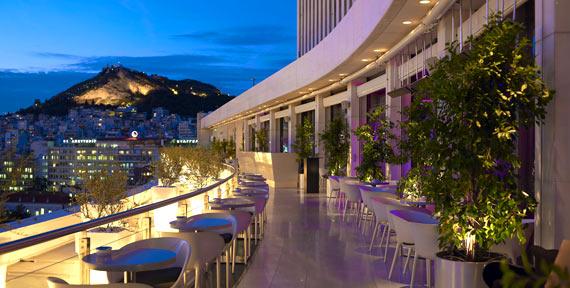 For example, how many really great hotel properties are there? (Look at the view in the image above when you ask that question...). And then how many are likely to be available for purchase at a reasonable price? I'd say the same for restaurants. And both have to contend with the complication of being so dependent on what some might see as a major competitor. For example, if the Hilton REIT were looking at a property carrying a Marriott brand, it's not unreasonable to think that someone in the mix might balk at the deal. Or, for that matter, there might be some questions if Four Corners were looking to buy a location with a Brinker International (NYSE:EAT) brand in it. I'm not suggesting that diversification won't happen, just that it could be harder to achieve than the REITs and their sponsors would have you believe.
Flying On Its Own, Or Not?
Then there's the not so subtle question of how much autonomy can a REIT have from its former parent while it's still reliant on that parent for a huge percentage of its rent roll. If the former parent wants rent concessions, what's likely to happen? My guess is rent concessions. Hardball may not be an option when you basically have one lessee.
And what about if the parent wants to sell some more assets to the REIT? Maybe they aren't the best properties, but it makes sense to keep your largest customer happy. So, perhaps, the sale takes place even though the deal is better for the former parent than the REIT. This is the type of inter-party risk that remains in play until the REIT has diversified materially away from the parent company. It isn't that such things will happen, but that you should be concerned that they could happen.
Think Before You Leap
In the end, you shouldn't dismiss the Hilton REIT. But you should make sure to get a good understanding of how the REIT will work with its former parent, how realistic its diversification opportunities are, and whether or not the asset class offers the growth potential that's being advertised. In other words, don't go in thinking a Hilton REIT has to be good because it owns Hilton hotels. That may, in the end, turn out to be more of a problem than a benefit.
Disclosure: I/we have no positions in any stocks mentioned, and no plans to initiate any positions within the next 72 hours.
I wrote this article myself, and it expresses my own opinions. I am not receiving compensation for it (other than from Seeking Alpha). I have no business relationship with any company whose stock is mentioned in this article.