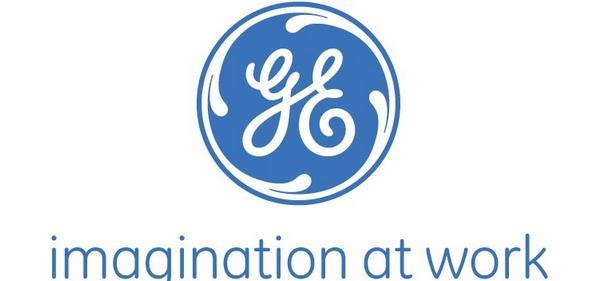 Just a few days ago I penned a piece on General Electric (NYSE:GE), titled "Has General Electric Regained Its Mojo?", in which I put forth the hypothesis that the industrial company's stock can edge higher in 2016 based on General Electric's aggressive capital return plan. General Electric said that it was going to return ~$26 billion in cash to shareholders in 2016, $8 billion in dividends and $18 billion in stock buybacks, since the company was drastically shrinking its asset base and drowning in cash. The divestment of financial assets held within GE Capital is part of an ambitious restructuring General Electric announced in April 2015. The plan: Selling off GE Capital's financial assets and returning to General Electric's roots as an industrial company.
A key part of General Electric's restructuring proposal was losing the burdensome SIFI designation; with SIFI standing for 'systemically important financial institution'.
In light of the lessons learned from the Great Recession, which was precipitated by the financial crisis on Wall Street, the U.S. has started to identify deeply connected financial institutions and classified them as SIFI. In common non-bank jargon, SIFI essentially means 'too big to fail'. Companies that are designated as systemically important financial institutions, or 'too big to fail', pose stability risks to the broader economy and are therefore subject to increased oversight by the Federal Reserve. Since SIFIs are especially important for the proper functioning of the economy and entangled in a complicated web of relationships with other banks and non-bank institutions, a SIFI failure would have catastrophic ramifications for financial markets.
A SIFI designation, therefore, goes hand in hand with more oversight, restrictions and burdensome regulatory costs, which were key considerations for General Electric for shedding GE Capital's financial assets.
Losing SIFI Designation Could Be A Positive Catalyst For GE
Yesterday General Electric informed shareholders that it followed up on the asset sales with the next logical step: It officially "filed a request to the Financial Stability Oversight Council (FSOC) for rescission of GE Capital's designation as a non-bank Systemically Important Financial Institution".
GE Capital today is a MUCH smaller company than it was a couple of years ago. GE Capital's asset base has dramatically shrunk from ~$549 billion at the end of 2012 to ~$265 billion today. Not only is the decline of ~$284 billion, or ~52% in total assets remarkable, but the remaining assets on GE Capital's balance sheet are to a large extent comprised of cash at hand/cash investments ($77 billion) and assets related to insurance run-off activities ($36 billion). Put differently, GE Capital has a good shot at succeeding with its request to lose the SIFI status, which in turn could be a positive catalyst for General Electric's shares.
Will 2016 Be The Year Of GE?
General Electric has recovered all losses sustained in the early 2016 market meltdown, and is now up two percent for the year. A positive decision with respect to GE's SIFI designation could be a positive catalyst for General Electric in 2016 and foster improving investor sentiment towards GE.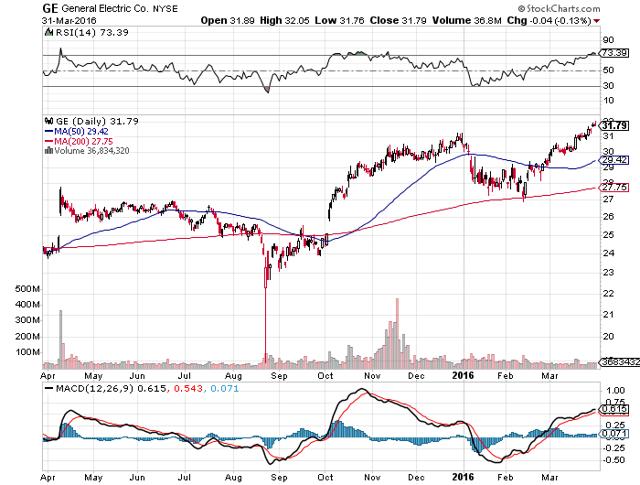 Your Takeaway
General Electric has made great progress since it announced its restructuring plan back in April 2015, and GE Capital today is indeed a much smaller financial business. Therefore, GE's progress in selling off GE Capital's financial assets tilts the odds in favor of losing the SIFI designation, which in turn could prepare the way for more capital returns to shareholders in the future and higher shares prices, too. Buy for income and capital appreciation.
Disclosure: I am/we are long GE.
I wrote this article myself, and it expresses my own opinions. I am not receiving compensation for it (other than from Seeking Alpha). I have no business relationship with any company whose stock is mentioned in this article.