Alphabet/Google (NASDAQ:GOOG) (NASDAQ:GOOGL) redesigning AdWords is much more exciting than Internet-delivering balloons, self-driving cars or life sciences combined. Google derives virtually all of its profits from advertising. AdWords is the interface advertisers employ to set up their campaigns. AdWords is where Google's paying customers do all the spending. It is a great tool already but it has a few drawbacks:
1) It can be rather intimidating to new users 2) It is highly text based 3) knowledge of Google's advertising system is extremely helpful to obtain good results
Because of the intimidating look of the AdWords backend, I believe small businesses under-utilize the AdWords opportunity. Because of Google's highly flexible advertising ecosystem, businesses under-utilizing the system isn't just bad for them, it is also bad for Google and bad for their potential customers. Ads are shown based on a combination of quality (as measured by user experience) and offered CPC. When more businesses make quality bids on the same ad space the average price for Google's inventory of ad space rises.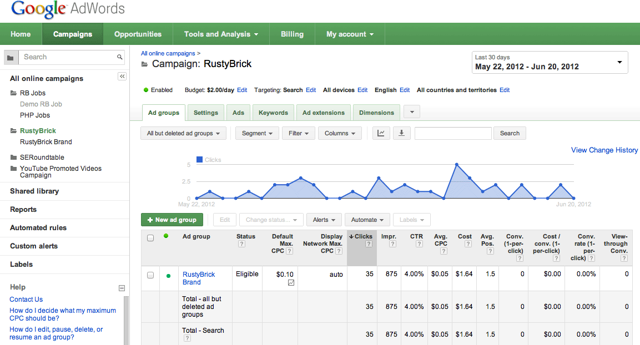 Source: AdWords blog
Most Seeking Alpha readers are highly educated or very smart people so perhaps they have a little bit of an easier time navigating through the Interface shown above. To be fair it could be far worse. Yet, I do believe the new interface and more visuals will find better utilization in the market place. Marketing departments that haven't been set up from the get-go to do online advertising can struggle to make the most of their advertising budget. Mom and pop stores often largely ignore the opportunity and for specialized retailers there is a lot of potential but previously the learning curve was just too steep.
Because AdWords is the interface where almost all of Google's sales are made (advertisers setting their budget and setting up a campaign) it is incredibly exciting when Google is upgrading it based on conversations with beginners to power users and no doubt a lot of unmentioned data analysis on how the product is used.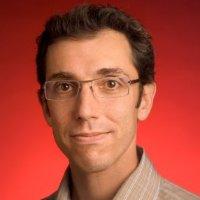 Source: Dischler's LinkedIn
When Jerry Dischler, Vice President of Product Management, AdWords says (pictured above):
we want to make it super easy to execute and optimize campaigns based on your unique marketing objectives.

we want to surface insights and help you visualize them in more actionable ways. By seeing the data most relevant to your business goals, you can spend more time optimizing campaigns and identifying opportunities.

At the end of the day, you need simple yet powerful tools that help you do more in less time. You should be able to complete your most important tasks, like managing ad extensions and building reports, all in one place. With less clutter and more intuitive workflows, you can quickly make the changes that move your business forward.
He is exactly on the right track. Making the interface more customer friendly, easier to use and easier to read by more people in the organiszation this should translate into higher revenue for Google while at the same time improving profitability of customers.
It's not a lot to go by but the screenshot released by Google (see below) shows an interface that is quite a bit more visual: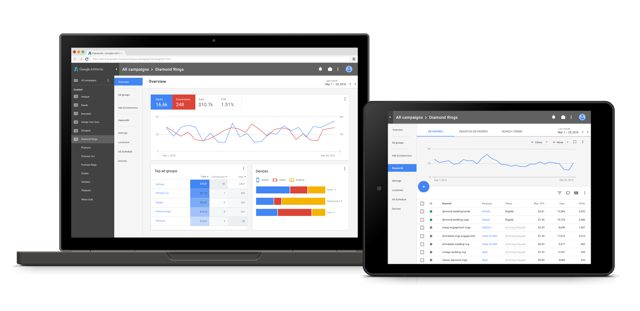 More people will be able to quickly read and interpret the data. It's built using material design, the design language that is behind Maps, Search and Gmail which means people using these free Google apps will quickly get used to it and the transition for new users is very easy. We will not see an immediate effect as the new AdWords will be rolled out throughout 2016 and into 2017 by invite only.
However, this is potentially a significant upgrade. Analyst predictions do not specifically account for this upgrade but it applies to a huge part of Google's revenue. Advertising demand doesn't increase because of the product upgrade, friction costs are clearly lowered and existing demand should more readily translate into sales. Google continues to be one of my largest positions as I expect it to continue to outperform the broader market.
Disclosure: I am/we are long GOOG.
I wrote this article myself, and it expresses my own opinions. I am not receiving compensation for it (other than from Seeking Alpha). I have no business relationship with any company whose stock is mentioned in this article.