On March 7th, we launched the miningWEALTH premium service by recommending Santacruz Silver Mining (OTCPK:SZSMF). The following is a summary of the full report. This summary was originally published on March 31, 2016, at miningWEALTH.com.
Santacruz is currently operating two silver mines: the Rosario Mine and the Veta Grande Mine. The company also has two late-stage exploration projects -San Felipe and Gavilanes - that offer exploration upside and optionality to rising metal prices (silver and zinc in particular).
Shares of Santacruz have lost ~90% of their peak valuation as the price of silver has slumped, and as the company has faced a couple of specific issues. The first is that it financed its San Felipe Project through forward silver sales just before a decline in the silver price pushed management to decide not to develop the project. Santacruz was, and still is, on the hook for meeting these obligations, and investors have generally been cautious with indebted junior mining companies. The second is that Rosario experienced a tailings dam rupture that put the project out of commission for most of Q1 2015.
The market response has naturally been bearish, and a stock that at one point traded above C$2/share traded at less than C$0.10/share just a few months ago. Shares have rebounded somewhat, but remain depressed as investors remain worried about the company's debt load and the low silver price.
In the face of this negative sentiment, we see two extremely favorable developments that can drive shares substantially higher in the near term.
Lower Opex at Rosario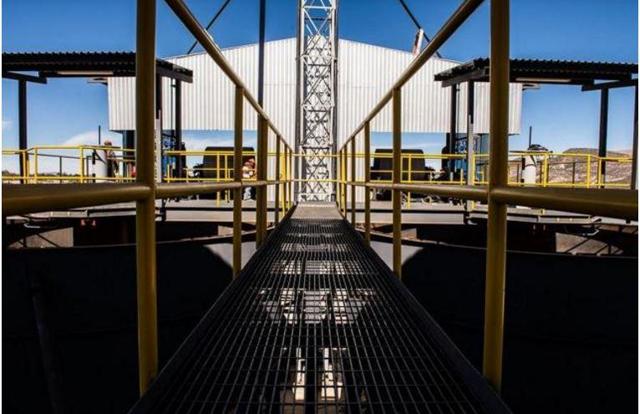 The first is that Santacruz has taken dramatic steps in order to reduce its production costs at its Rosario Mine. One of Santacruz's issues has been that its production costs at Rosario have exceeded the silver price. The company has done an excellent job of bringing costs down (as is common with a new operation that is being optimized), albeit from a high starting point. This trend should continue given a confluence of developments.
Veta Grande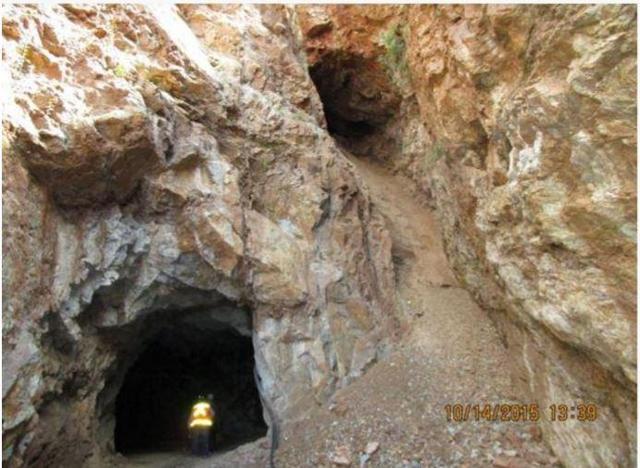 The second development is more accretive. The company has agreed to mine a nearby project - Veta Grande - in exchange for a NPI (60% or 55% at Ag. >$22/oz) in the project: this is a past-producing project whose primary start-up costs consisted of refurbishing a mill, which is complete.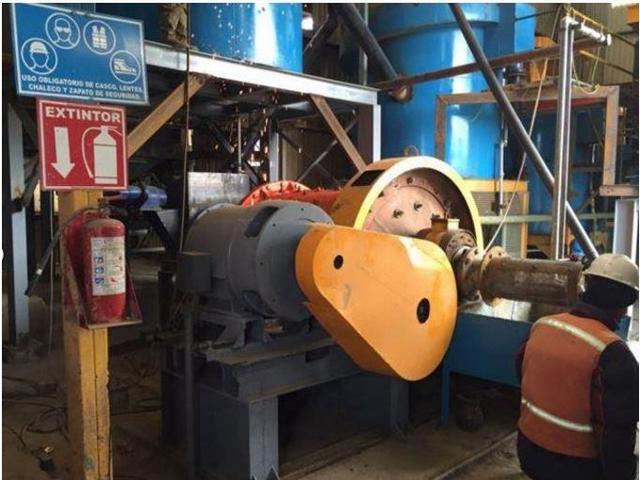 Production has started slowly here, but is set to rise, thereby increasing the company's attributable production with just a small capital outlay. While the company has put out PRs regarding the Veta Grande project, including its recent commissioning, it has generally been quiet about it. The company can't make certain claims because the data is not yet reflected in an NI 43-101 compliant technical document.
Investors may be skeptical of the fact that there is no defined resource or a defined processing technique. Yet, the vein system at Veta Grande is well established given a decades-rich history of mining and exploration of the project's "extensive" vein system. Regarding uncertainty with respect to recoveries and metallurgy, Santacruz has actually already processed thousands of tonnes of Veta Grande ore at its nearby Rosario mill. It has also analyzed Veta Grande ore at its Rosario lab. Thus, the company is working with information that is FS-level caliber, but given the cost of compiling a formal feasibility study, one has not been filed.
While the current mining rate is slow - 250 tpd. established in the Feb. 22nd PR and 300-350 tpd. targeted for the end of Q1 (i.e. roughly now) - the Veta Grande mill has an established 500 tpd. nameplate capacity that can likely be stretched to 750 tpd. Long term, management believes it can expand production well beyond this, substantially increasing Santacruz's attributable silver-equivalent production.
The Bottom Line
Santacruz is on the verge of transforming from a small, unprofitable one-mine silver producer to a multi-mine cash-flow positive silver producer. The market has not yet picked up on this, meaning that investors still have an opportunity to get in at a low valuation. We also want to note a few other points that support the bullish thesis.
While management first developed the Rosario project, it did so because it believed that this would be the least costly project to bring into production. Yet, in its portfolio of undeveloped projects the one showing the most potential was the Gavilanes project, located near one of the lowest-cost gold/silver mines in Mexico-Primero's San Dimas. Gavilanes already has an estimated 35 million silver equivalent ounces, and management has not prioritized further exploration there, considering the near-term opportunities at Rosario and Veta Grande. This project has enormous potential, and it provides Santacruz's investors with additional silver-price leverage.
Management is invested in the stock, with CEO Arturo Prestamo owning nearly 9 million shares out of ~112 million outstanding. Overall, insider ownership exceeds 10% diluted and non-diluted. If we include non-reporting large shareholders close to the company, this figure exceeds 40%. Institutions own an additional 25%, leaving just 35 million shares for retail investors, currently worth a mere $6.3 million.
The company has price protection through 2016. It receives $16/oz. or the market price for its silver, whichever is higher, thanks to a "minimum price protection program." Investors who are bullish on silver but who are concerned that we have not seen the nominal bottom in USD terms do not have to worry about how this will impact Santacruz in the near term.
This is why we believe there is substantial upside in Santacruz Silver Mining.
Disclosure: I/we have no positions in any stocks mentioned, and no plans to initiate any positions within the next 72 hours.
I wrote this article myself, and it expresses my own opinions. I am not receiving compensation for it. I have no business relationship with any company whose stock is mentioned in this article.
Editor's Note: This article covers one or more stocks trading at less than $1 per share and/or with less than a $100 million market cap. Please be aware of the risks associated with these stocks.