Seeking Alpha Breaking News just reported that Alaska Airlines (NYSE:ALK) is on the verge of acquiring Virgin Airlines (NASDAQ:VA):
Alaska Air is close to a deal to acquire Richard Branson's Virgin America

Sources say Alaska Air (NYSE:ALK) has emerged as the likely winner of an auction for Virgin America (NASDAQ:VA), which is 54% owned by Richard Branson's Virgin Group Ltd. and New York-based Cyrus Capital Partners LP.
Alaska Air is expected to pay more than $2B for Virgin America. VA's current market cap is $1.47B, having surged due to recent news that the company was in play.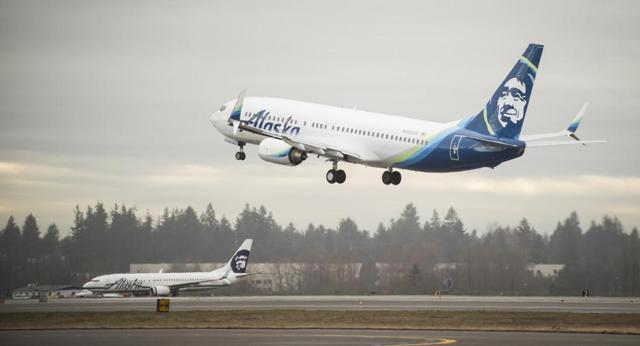 While all three airlines operate in the Pacific Northwest, Alaska dwarfs Virgin and JetBlue in both routes and passenger capacity.
In a recent interview with OPB, industry analysts commented on the potential merger. Airline industry analyst and writer Brett Snyder:
"What we have seen from Alaska lately is a much greater expansion into some secondary airports in California. They've been growing San Jose. They've been growing San Diego. Virgin America has a large presence in both San Francisco and Los Angeles. This could help Alaska cement its position up and down the West Coast even further."

"Alaska has been so successful as an airline because of what a lean operation they run. Chances are Alaska could operate both (aircraft) if they wanted to. But in the long run, you would probably expect to see that Alaska would want to get back to a more simple operation with a single 737 fleet."
Ben Schlappig, who runs the airline industry blog, One Mile At A Time:
"The airlines have very different corporate cultures. While they're both good cultures, Alaska's is more Pacific Northwest, while Virgin America is more hip and showy."

"I can see the synergies between JetBlue and Virgin America," Schlappig said, "though I don't think Alaska and Virgin America would be a good fit."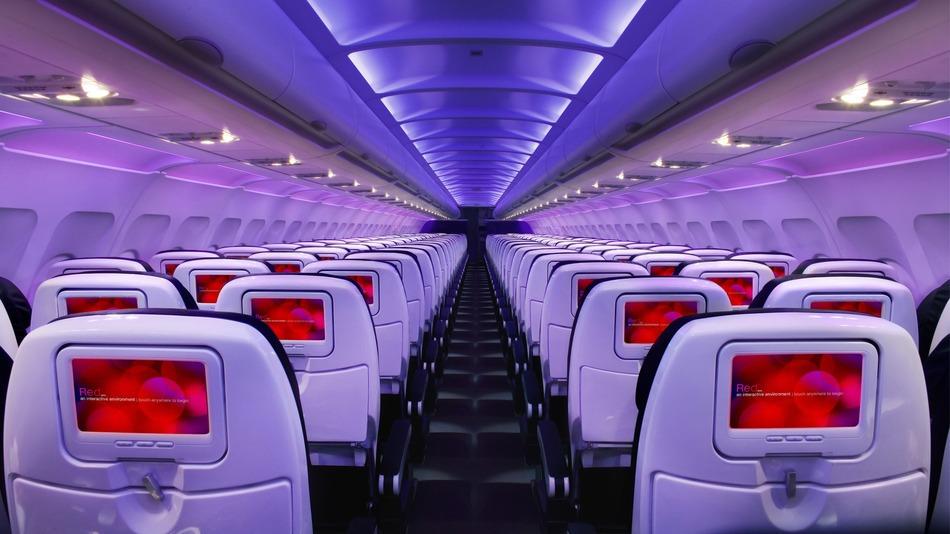 Sell-side analysts have also weighed in on the potential of a merger. Deutsche Bank:
"To put some context around the participants, Virgin represents approximately 1.5% of domestic capacity compared to JetBlue's 6% share and Alaska's (including its Horizon subsidiary) 5% share. The combination of any of the two of those airlines results in a domestic share no greater than 11%, which is much less than the 18-23% domestic shares of American Airlines (NASDAQ:AAL), Delta Air Lines (NYSE:DAL), Southwest Airlines (NYSE:LUV), and United Continental Holdings (NYSE:UAL) (including their regional partners)."
Deutsche Bank also minimized the chances regulators would oppose a deal:
There is very little overlap between Alaska/JetBlue and Virgin America (six and eight airport pairs, respectively), and more importantly, none of the airport-pairs drop to a single carrier following a potential merger.
Finally, Seeking Alpha contributor West Coast Growth Picks says that a purchase by Chinese Hainan Group is not out of the question:
A stake from Hainan would be a win-win for both Hainan and Virgin America and would likely see the stock continue to trade with the Virgin America name and airline staying intact. Hainan Airlines has been trying hard to become a larger player in the China - USA market but has been having a hard time due to the one airline, one route policy in place by the Chinese government that means for example, Beijing to Los Angeles can only be flown by one Chinese airline. These more lucrative routes are given to large state controlled Chinese airlines, leaving the smaller, less profitable secondary markets for airlines like Hainan.

Hainan also suffers from lack of a U.S partner to feed its flights. It does have a limited relationship with American Airlines, however this does not go further than codesharing a few routes. As a foreign entity, Hainan would only be allowed to purchase a 25% stake in Virgin America, however it could team up with U.S private equity firms or a U.S airline in such a scenario to purchase the rest. George Soros was an early investor in Hainan airlines and still owns a stake, making his private equity fund a possible buyer in a partnership with Hainan. Virgin America also did note that the sale in discussion could result in only part of the airline being sold so it is entirely possible that Hainan could choose to purchase a 25% stake on its own and the rest of the airline would continue to exist as it does today and be publicly traded. This could make sense as it was said that it was Cyrus Capital who has a 24% stake that was looking to try and exit its position.